Gran Canaria flights in July 2020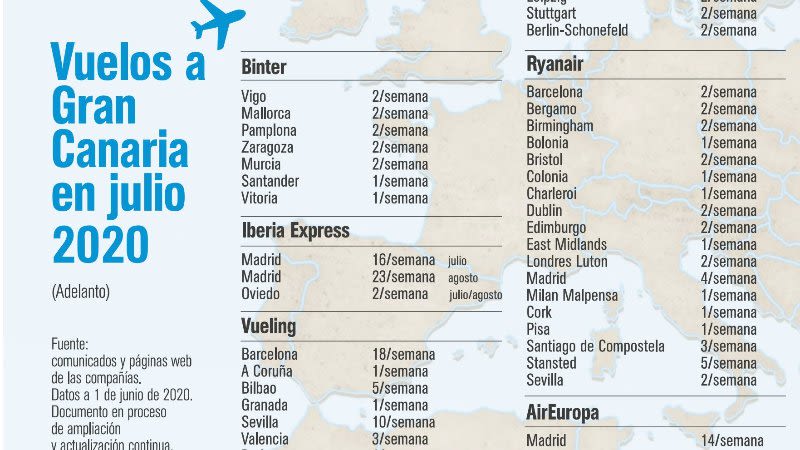 The official page for Tourism in Gran Canaria (Gran Canaria Turismo) has published a list of flights to the island in the upcoming month, after the movement restrictions will be lifted and Spain will start to allow once again foreign visitors to come over on holiday.
The information about these flights was extracting from the schedule shown on each airline website and unfortunately, no one can guarantee that all the flights will go through as planned.
The airlines that have flights to Gran Canaria on their schedule in July are:
Binter
Iberia Express
Vueling
Wizz Air
Eurowings
Condor Airlines
Ryanair
Air Europa
AirNostrum
UK flights to Gran Canaria in July 2020
Wizz Air will operate a flight from London Luton to Gran Canaria 3 times per week, while Ryanair's schedule shows flights to Gran Canaria from Edinburgh, East Midlands, Luton and Stansted.
easyJet also shows flights to Gran Canaria in July from London Gatwick, but currently, they all appear as being Sold Out (checked on June 4th).
Ryanair's summer schedule also shows them operating flights in July between Ireland and Gran Canaria from the airports in Dublin and Cork.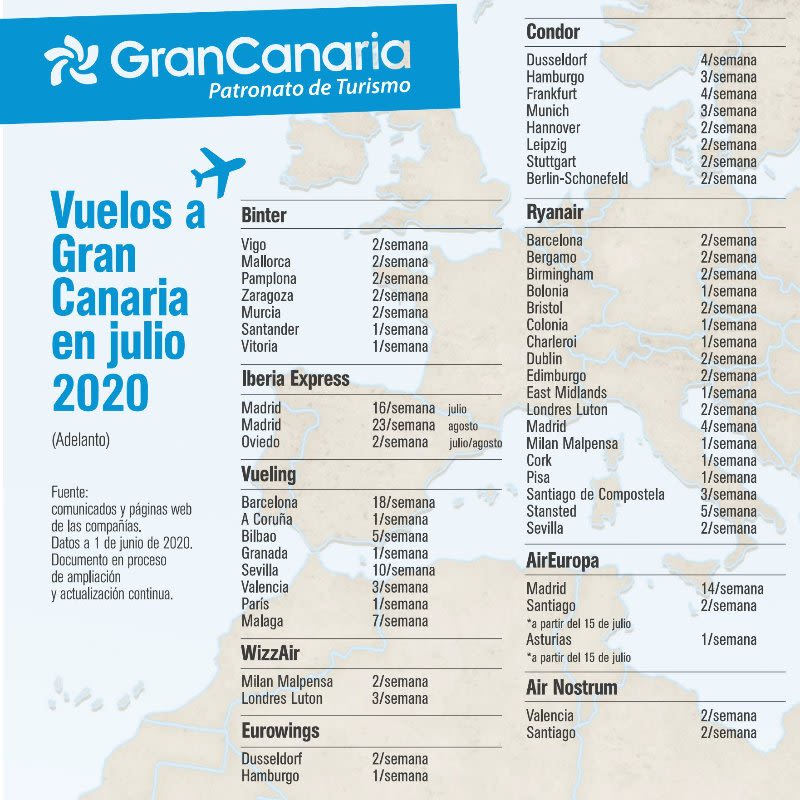 Like we mentioned before and like the Patronate for Tourism in Gran Canaria also mentions in their announcement, there is no guarantee that all these flights will go as scheduled, due to the current circumstances.