Halloween in Lanzarote 2018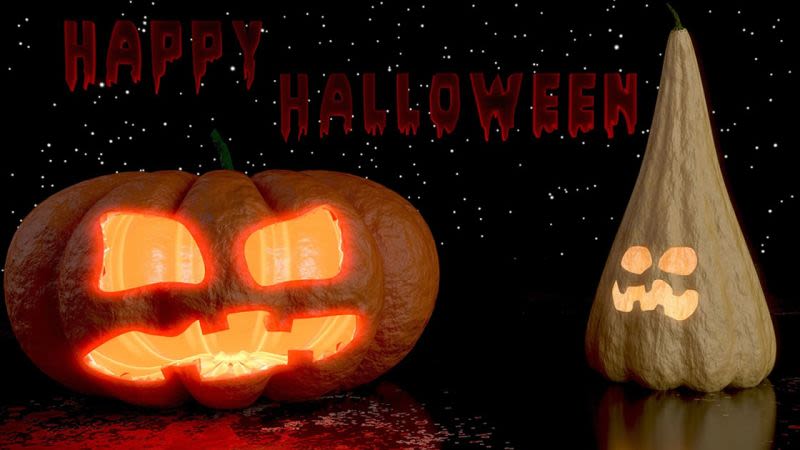 Just imagine Halloween day under the sunny sky of Lanzarote, even at the end of October...
Carving pumpkins, dressing up in costumes and going to scary parties...all is possible in Lanzarote, as the Halloween holiday has grown more popular in the past few years.
The LIDL stores in Lanzarote have also been carrying pumpkins for carving in the days before Halloween, which is another sign that goes to show that the event is starting to grow in popularity. If you're interested in buying a pumpkin look in the big stores in the days before the holiday and you will probably find them.
Some of the shopping malls have activities for kids in the daytime, with pumpkin carving workshops, face painting and costume contests, so you can bring your own costumes from home if you want.
Halloween in Puerto del Carmen
Halloween Party at Rancho Texas
One of the best Halloween parties in Lanzarote for both adults and kids has to be the one at Rancho Texas.
Tickets cost 38 euros for adults and 20 euros for kids and include access to all the entertainment, BBQ buffet and free flowing drinks (beer and sangria, plus soft drinks).
In terms of entertainment this is a quote from their website:
"Creepy cabaret style dance routines, a whip and lasso show and shake your bones to the "Texas Bandits" with their great selection of old and new Country and party repertoire.

Freaky fancy dress parade with prizes for all the children and horse rides to make their hearts race!"
You can see below what you can expect from this spooctacular party night:
Halloween in Highlander too
The Highlander Too bar in Puerto del Carmen host their own Halloween party and if you like to get dressed up, it might be right up your alley.
They also serve a BBQ menu with pork sausages, spare ribs and many more at the price of 9,5 euros per adult and 5,5 euros for children under 12.
If you want to reserve a place for yourself go to their Facebook page or website to do so http://www.highlandertoo.co.uk/halloween.
Other bars and restaurants on the island will also host other events on Halloween night. Especially in the tourist resorts like Playa Blanca or Costa Teguise you will also find places that will celebrate Halloween, but most of them don't advertise their event much in advance. You can just go around and see where you like the atmosphere best and just enjoy the night there. Not all places will require a booking in advance.
We will update this page as soon as we get more info about events happening on Halloween in Lanzarote this year.