Halloween in Lanzarote 2020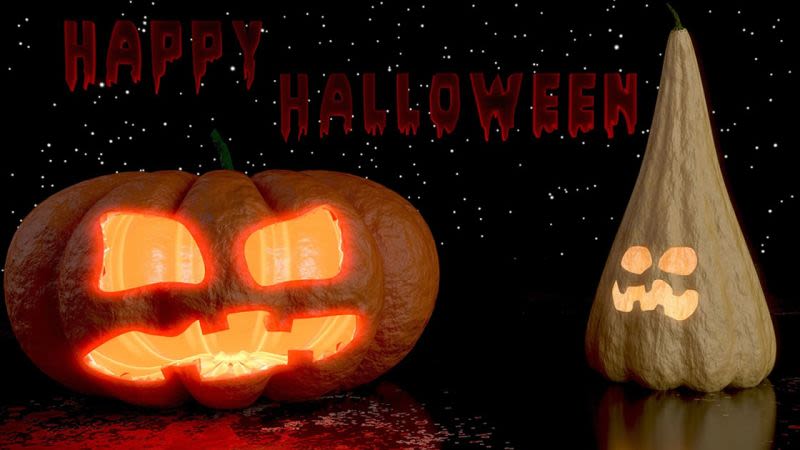 Just imagine Halloween day under the beautiful sky of Lanzarote, which stays sunny even at the end of October...
Carving pumpkins, dressing up in costumes and going to scary parties...all is possible in Lanzarote, as the Halloween holiday has grown more popular in the past few years.
Due to the ongoing situation with Covid-19, most places in the Canary Islands have removed any events from their calendar, in order to comply with local regulations and to ensure visitor's safety.
So although you might not find many parties organized in 2020 in Lanzarote on Halloween, the island is still a good place to visit, even if it will be quieter than in past years.
The Lidl stores in Lanzarote have also been carrying pumpkins for carving in the days before Halloween, which is another sign that goes to show that the event is starting to grow in popularity. If you're interested in buying a pumpkin look in the big stores in the days before the holiday and you will probably find them.
Some of the shopping malls have activities for kids in the daytime, with pumpkin carving workshops, face painting and costume contests, so you can bring your own costumes from home if you want.
Halloween in Puerto del Carmen
One of the best Halloween parties in Lanzarote for both adults and kids has to be the one at Rancho Texas.
Halloween Party at Rancho Texas
Lanzarote's Rancho Texas is still closed at this moment in 2020, so we can guess that there won't be anything organized for Halloween this year, unfortunately....
You can see below how their spooktacular party night usually is and maybe you wil be able to enjoy it sometimes:
Spooktacular Halloween fun at Caramelos Josefina
Join us if you dare for a Halloween scare on October 31, 2020!
See the Facebook Event Page for more info
Get your devilish delights and frightfully flavorsome treats plus treat your little ones to a FREE spooktacular face painting from the super talented Esther and a free balloon!
All happening at The Best Little Sweetshop in Lanzarote on Saturday 31st October from 12 until 4 pm the perfect way to get your Halloween off to a ghoulishly good start!
Halloween Dinner & Party 2020 at The Good Old Days Bar & Kitchen Lanzarote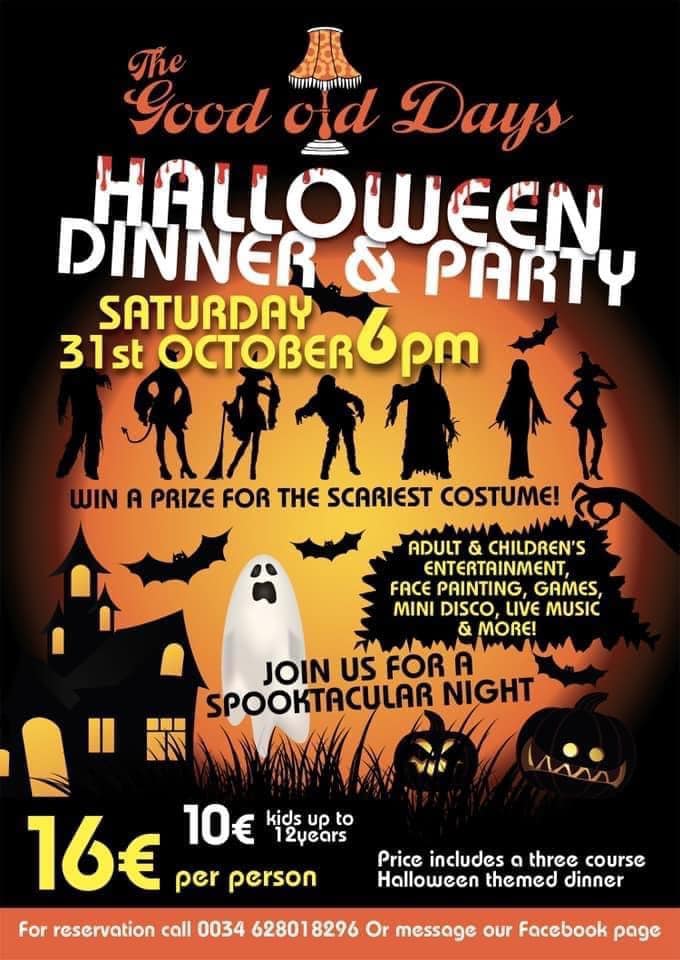 Halloween in Highlander too
The Highlander Too bar in Puerto del Carmen usually hosts their own Halloween party and if you like to get dressed up, it might be right up your alley.
They also serve a BBQ menu with pork sausages, spare ribs and many more at the price of 9,95 Euros per adult and 5,5 Euros for children under 12.
If you want to reserve a place for yourself go to their Facebook page or website to do so http://www.highlandertoo.co.uk/halloween.
Friends Bar Puerto Del Carmen
You can usually expect lots of treats for the kids, dancing, and games. For the adults, things may get a little messier with spooky shots, Halloween cocktails, games, and a quiz.
Other bars and restaurants on the island will also host other events on Halloween night. Especially in tourist resorts like Playa Blanca or Costa Teguise you will also find places that will celebrate Halloween, but most of them don't advertise their event much in advance. You can just go around and see where you like the atmosphere best and just enjoy the night there. Not all places will require a booking in advance.
We will update this page as soon as we get more info about events happening on Halloween in Lanzarote this year.