Mareas del Pino in the Canary Islands - Strongest tides of the year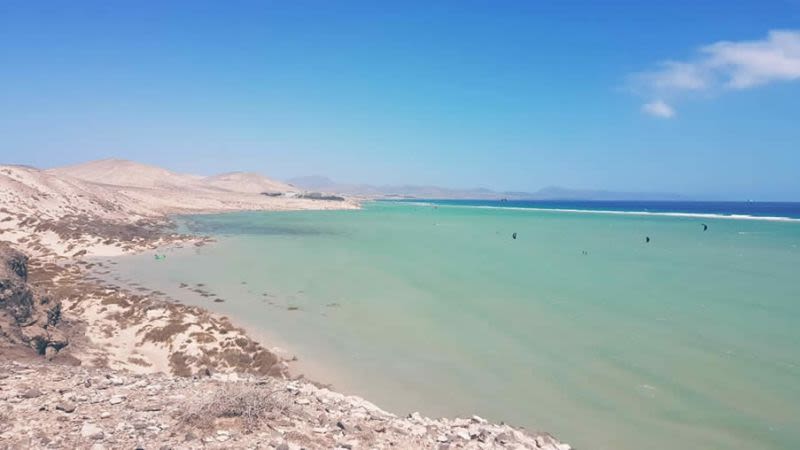 As every September and with the new moon, one of the highest tides of the year approaches the coasts of the Canary Islands: they are locally known as Mareas del Pino, a phenomenon of large waves produced by the deep sea, very dangerous in some areas of the islands.
What are Mareas del Pino and when do they occur?
During the month of September, the Canary Islands experience the well-known phenomenon of Mareas del Pino, which are the strongest tides of the year. The name Mareas del Pino comes from the coincidence of these tides with the celebration in Teror of the Virgen del Pino, patron of Gran Canaria.
In reality, these tides are connected to the September Equinox, which is why they are called equinoctial tides. These tides occur because the combined gravitational attraction of the moon and the sun tends to be higher during this time of year.
During the days when this tide is happening, some beaches look completely different, so if you are in the area, don't miss it.
Mareas del Pino in Fuerteventura
Some of the most popular places in Fuerteventura during the September tides are the caves in Puertito de Los Molinos, which can only be accessed during the low tide time of day.
Another spectacular place transformed by the Mareas del Pino is the Sotavento Lagoon, which looks amazing when there is the high tide and the lagoon is filled with water.
The authorities in Fuerteventura usually warn residents and visitors to show precaution when trying to access the caves in Los Molinos or other places during the Mareas del Pino, since the currents can be quite strong and dangerous.
Mareas del Pino in Gran Canaria
Just look at how the huge waves splash on the wall of the promenade in Las Palmas de Gran Canaria.
In 2020, in Maspalomas, the authorities have created a channel between the ocean and the Charco de Maspalomas during this period to facilitate the entry of the ocean water into the Charco de Maspalomas, in order to ensure oxygenation, lower the concentrated salinity and allow the arrival of various fish species, on which the birds that frequent this space, often feed on.
Mareas del Pino in Lanzarote
Some of the beaches in Lanzarote become inundated during the high tides.
Keep in mind that when these high tides are happening they can cause problems for swimmers because the sea can become quite rough, which is why it is always advisable to take precautions.