The road through the Corralejo Dunes will remain closed from August 10 until October 6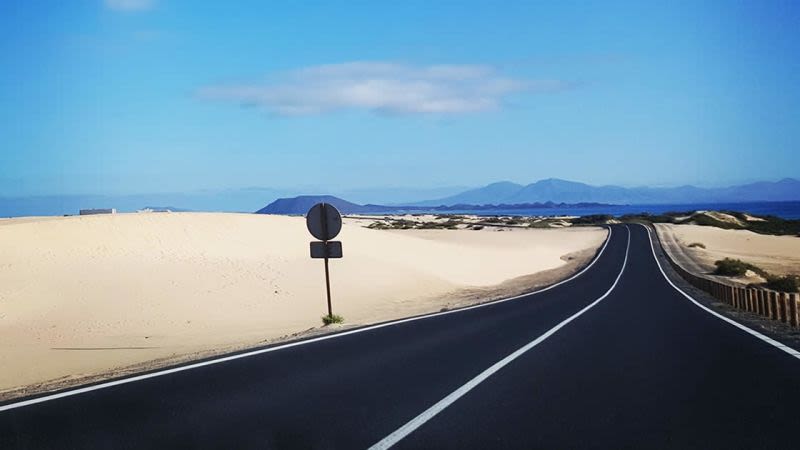 The authorities in La Oliva have announced that the beautiful road through the dunes of Corralejo will be closed for 2 months, starting August 10th 2018, until October 6th.
The reason given is that this will act as a trial period to measure the impact of the road closure, so that the authorities can then decide if they will close the road definitively or not.
Starting from Parque Holandés and up to the hotels, vehicle traffic will be prohibited from August 10th and until October. So during these two months, anyone wanting to visit the popular beaches and the dunes, will have to go on foot either from Parque Holandes or from the big hotels on the Corralejo end.
Gobierno de Canarias had proposed a defintive closure of this road section, but Cabildo de Fuerteventura assures that this will not happen, although they plan to propose sections of reduced speed or reduction of heavy traffic in the area.
During the time that the road to Corralejo will remain closed, all vehicles will have to use the new highway.
During this time, the Cabildo will conduct a study regarding the impact of the closure, taking also into account answers to surveys addressed to merchants, drivers, residents in the area and also tour operators.
The shooting for the movie Wonder Woman II will take place during the closure of the road
Coincidence or not, it seems that Warner Bros's blockbuster movie Wonder Woman II, will be filmed in this area of Corralejo Natural Park, during the time the road is closed. The producer has requested from the authorities the right to use this road section, for the filming of their upcoming movie.
Bus schedule between Parque Holandes and Corralejo during the road closure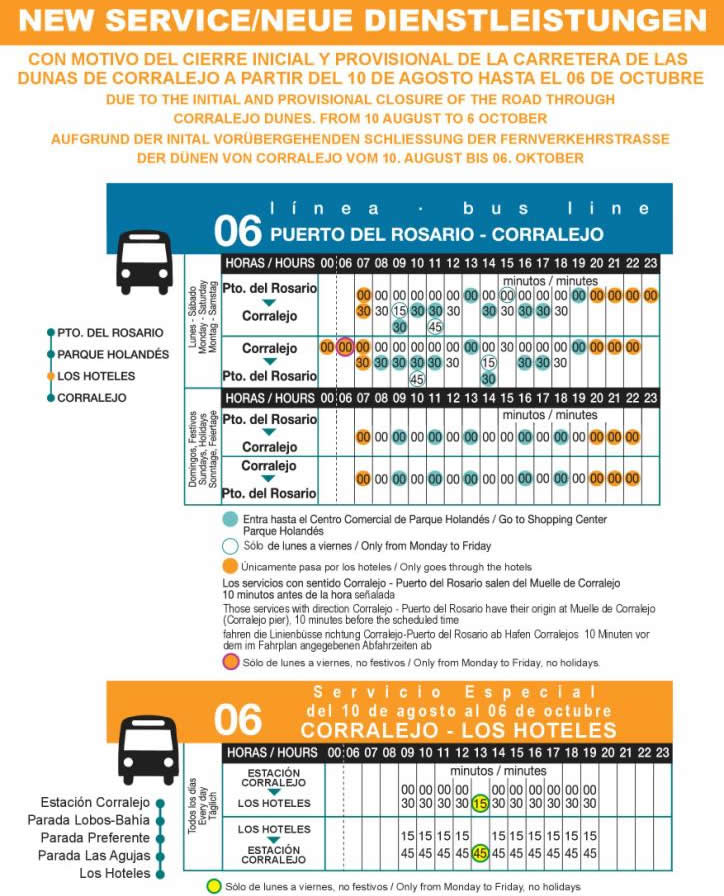 The bus company in Fuerteventura - Tiadhe, has announced a special schedule and a dedicated bus line, which will go from Corralejo to the Hotels.
So now, the residents from Parque Holandes will have to take the bus to Corralejo first and then change to another bus in order to continue their journey to one of the hotels.
For most people this means a longer commute to work and a more uncomfortable journey.