11 Best Things To Do in Los Cristianos, Tenerife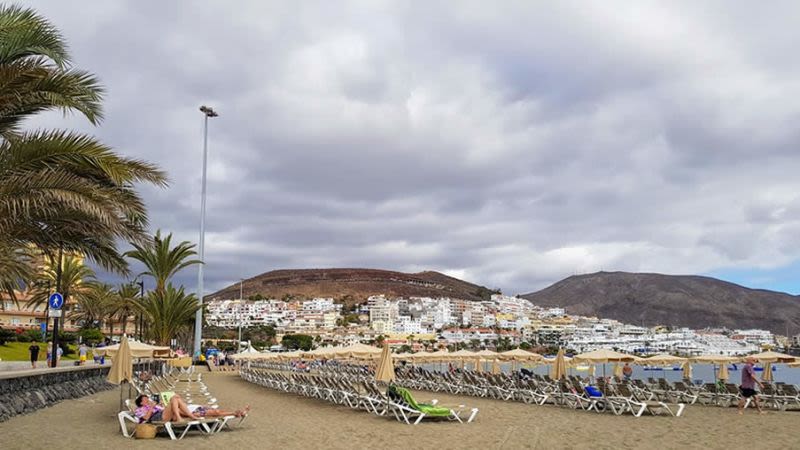 Los Cristianos is one of the most popular destinations in Tenerife and many tourists choose it as a base for their holiday.
The town of Los Cristianos actually predates the tourism boom in Tenerife, so the place has a history, as well as great restaurants, bars, and beaches.
What to do in Los Cristianos: attractions and places to visit
We all know what's the main reason why people come to Tenerife: for the sunny weather all year long, as the island is the warmest Canary Island even during winter, along with Gran Canaria.
The south of Tenerife is the warmest part of the island and Los Cristianos is located right in the very south, so it's a great choice for those much needed sunny winter breaks. We've prepared a list of suggestions of what to do in Los Cristianos during your holiday here, as well as some ideas for day trips.
1. Beach Playa Las Vistas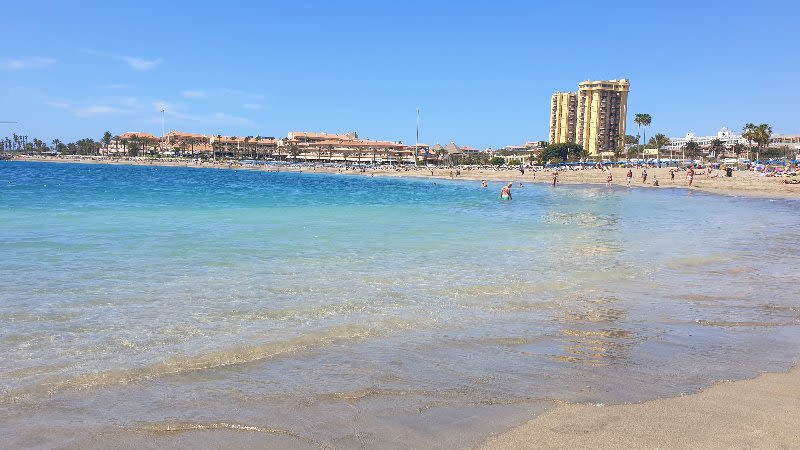 Las Vistas Beach is a man-made beach, protected by breakwaters and with all the facilities you may need: sunbeds, showers, toilets and it's also accessible for disabled persons.
The water here is clear and ideal for families with children, plus there are also some inflatables which will keep the children busy.
As a personal opinion, out of all the beaches in this area of Tenerife, I found that Playa Las Vistas had the highest ocean temperature during the winter months and it's the one I prefer the most for swimming, at least between December and March.
2. Playa Los Cristianos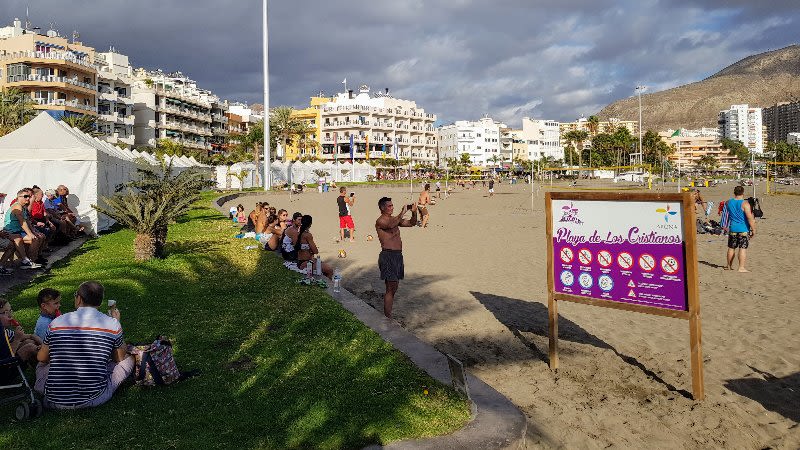 Los Cristianos beach is also popular and has lots of facilities, but it's great also for water sports. From here you have easy access to many restaurants and bars and if you want a sunbed for the day, they are cheaper than the ones at Playa Las Vistas.
Playa Los Cristianos is located right next to the ferry terminal, so from here you can see the boats leaving for La Gomera.
3. Playa del Callao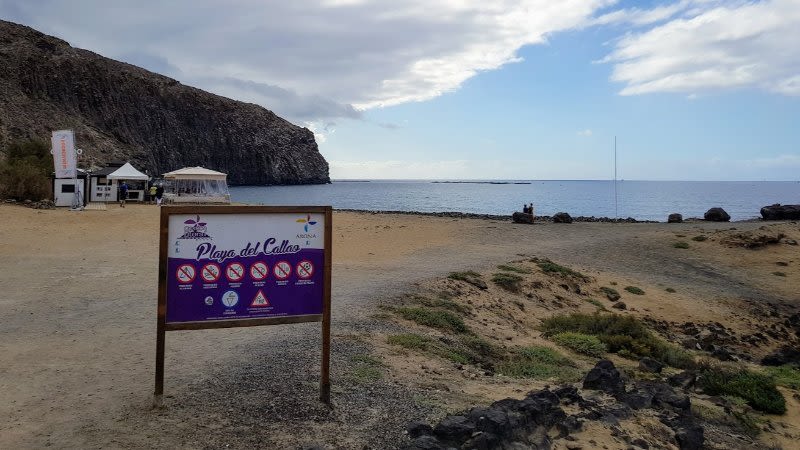 This is a small beach situated on the far east side of Los Cristianos.
Playa del Callao is a small and quiet beach, with only a beach bar. In terms of facilities, it's pretty disappointing compared to the previous two beaches mentioned above. There are some nudists that come to this beach for the privacy it offers compared to the other two. At least it's worth walking here to take a look around if you want to explore this corner of Los Cristianos as well.
4. Playa de los Tarajales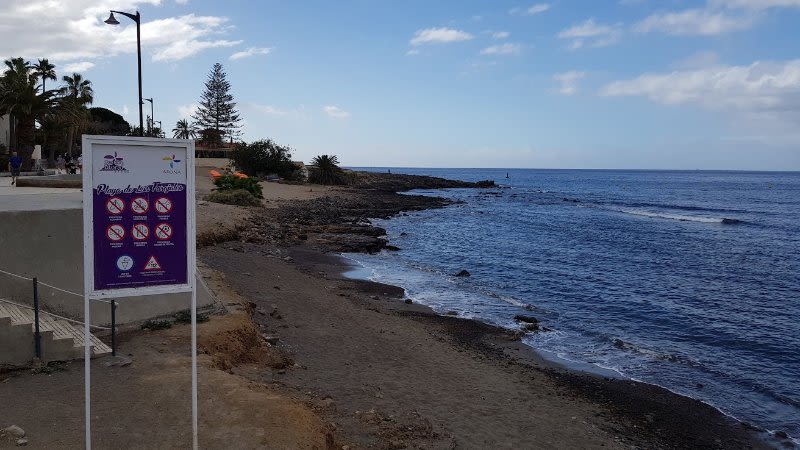 Playa de los Tarajales is not the nicest beach in Los Cristianos, to be honest.
This beach has dark volcanic sand, some rocks at the entrance in the water and overall the atmosphere at this beach is not great compared to other beaches in the resort. But if you don't like crowds and you prefer a quieter beach, which is still in town, then maybe you may like Tarajales beach.
5. Los Cristianos Market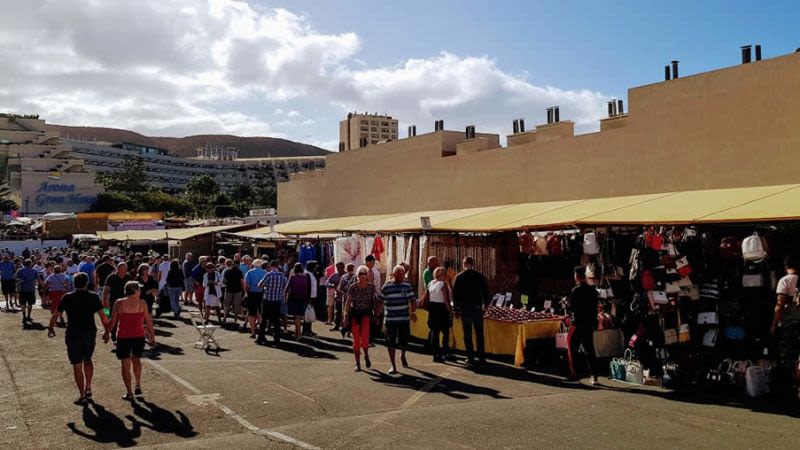 Opening hours: every Tuesday & Sunday between 9 AM and 2 PM
Los Cristianos market is the largest market in the south of Tenerife and here you'll find everything from souvenirs to fake brand purses, clothes or watches and much more. It's crowded, so take care of your belongings.
6. Visit Jungle Park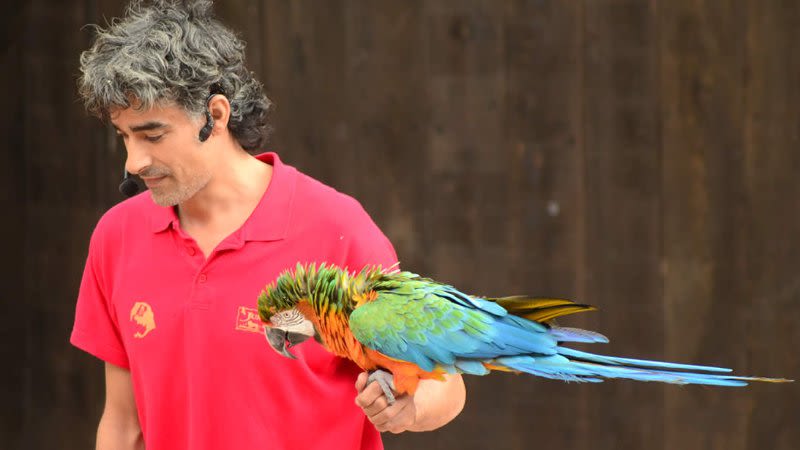 Jungle Park (Las Aguilas) is a zoological park in the south of Tenerife and it's a good day out for families who don't want to travel all the way to Loro Parque. From Los Cristianos, you can take the free park shuttle and you'll be there in no time. The park has shows, lots of animal exhibits and a beautiful garden so it's easy to spend an entire day here.
Entry to the park
Birds of prey in free flight show
Exotic birds in free flight show
Sea lion show
Penguin feeding time
7. See whales and dolphins in their natural habitat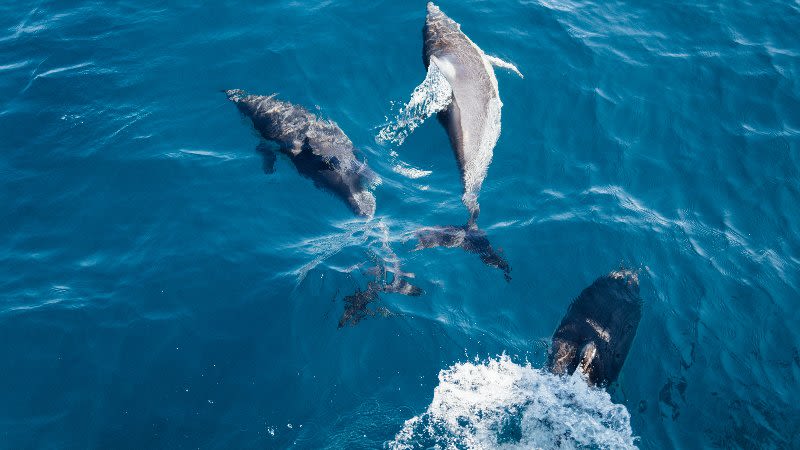 The harbor in Los Cristianos is one of the most important in the Canary Islands, as it connects Tenerife to some of the other islands: La Palma, La Gomera and El Hierro.
If you're staying in Los Cristianos you have plenty of boat excursions to choose from: you can go on a fishing trip or a dolphin/whale watching trip.
Includes transport to and from your hotel in Tenerife south
Champagne, snacks & unlimited drinks included
Free cancellation up to 24 hours before activity starts
8. Day trip from Los Cristianos to La Gomera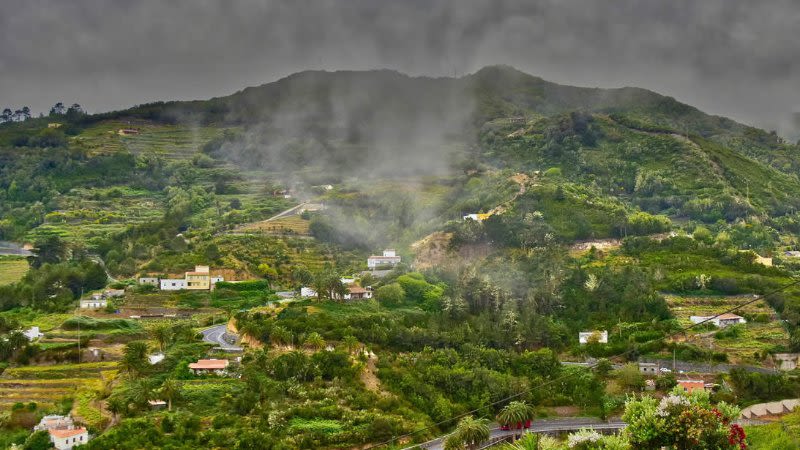 La Gomera is the closest island to Tenerife and the ferry that connects the two is leaving from Los Cristianos harbour. There are several companies that offer day trips to La Gomera: you go on the ferry and then a bus will wait for you on the other side to take you on a ride through the neighboring island. You also have the option to book your own ferry tickets and cross over to La Gomera, where you can spend a few days exploring on your own or just spend a day to see a bit of this green and beautiful island.
Pickup from the south of Tenerife
Transfers & ferry (with live tour guide)
Lunch at Mirador Abrante
Free cancellation up to 24 hours before activity starts
9. Go to Monkey Park
If you're on a family holiday and you're wondering what to do in Los Cristianos with the kids, a trip to Monkey Park might be a good option for you, especially if you're looking for a short trip that won't take an entire day. Monkey Park is great for smaller children as well, they get to see the animals up close and interact with them, in a way that's not possible in other parks.
SEE ALSO
10. Climb Chayofita Mountain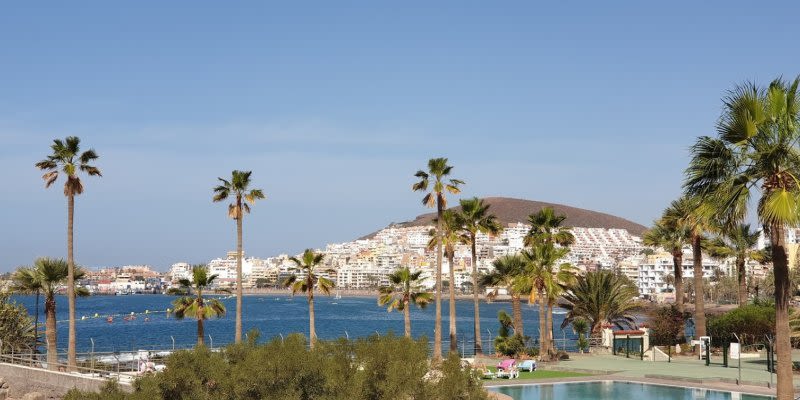 If you're an active person and you want to do some hiking while in Tenerife, then you can do so without traveling far.
There are 2 paths that you can take and one is steeper than the other, but both of them are pretty easy to achieve if you have proper footwear. Bring water with you and wear sunscreen, as there is no place to take escape the blazing sun during the daytime. We would advise you to do this climb early in the morning before it gets too hot. The views from the top are pretty amazing and the climb to Montana Chayofita is free, as there is no official trail.
11. Shopping in Los Cristianos at C.C. Parque Santiago 6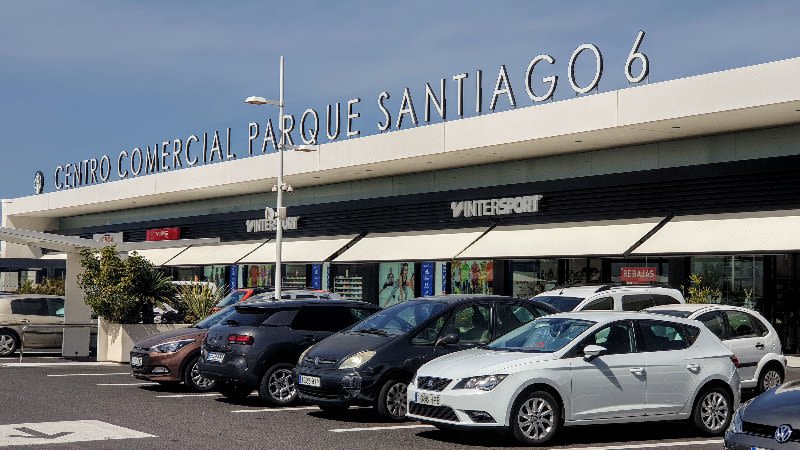 Av. de Chayofita, s/n, 38650 Arona
This is the largest shopping center in the area, with shops like H&M, Desigual, Mercadona and outdoor food court. It's not as crowded and busy as other shopping malls, so if you want a more relaxed experience, this could be a good choice if you are in the area of Los Cristianos.