Christmas in Lanzarote 2019: Events & Things To Do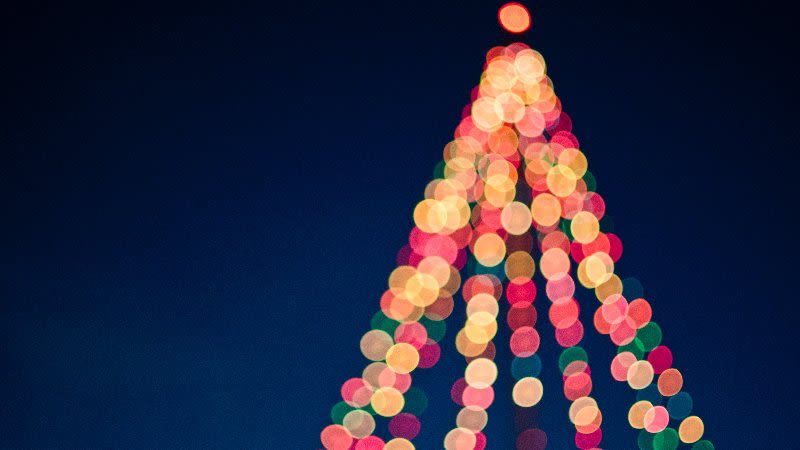 Christmas in Lanzarote is a wonderful experience, with the island all decorated for the holidays and New Year's.
So if you want to escape the cold and have a merry and sunny Christmas, Lanzarote might just be the perfect holiday destination for you.
Christmas in Lanzarote: Events and Things To Do during the holiday season
You are almost guaranteed to have a sunny and warm Christmas if you decide to spend the holidays here. In 2016 there were 21 Celsius in Puerto del Carmen and in 2015 the temperature on Christmas Day was of 22 Celsius, so no matter what you do, a visit to the beach is a must on that day. Weather in Lanzarote in December is still warm and pleasant during the day time, but you will most likely need a coat in the evenings.
At this time of year there are plenty events going on all over the island, so we made a list of suggestions of things to do in Lanzarote this Christmas.
Christmas in Puerto del Carmen 2019 (and the Tias municipality)
The most expected event of the Christmas celebrations in Puerto del Carmen is the Santa Parade, which is organized each year and has become a sort of a tradition.
Puerto del Carmen Santa Parade Lanzarote 2019 - the date for 2019 has not been officially announced yet

Time: usually 6 PM
Location: starts at the intersection between Avenida Italia and Avenida de las Playas and goes up to the Sports Center (Centro Deportivo) in Puerto del Carmen.
The parade has become a Christmas tradition in Puerto del Carmen, and it usually starts at 6 PM. The starting point is at the tourist office on Avenida las Playas and the parade will finish at Varadero in the old town square.
Afterwards, there's usually music, a magic show, storytelling for children so you'll be able to get into the Christmas atmosphere.
Santa Claus is coming to the beaches in Puerto del Carmen
At 12 PM every day.
Playa Matagorda - Monday, 16 December
Playa de los Pocillos - Tuesday, 17 December
Playa Penita and Barranquillo - Wednesday, 18 December
Playa Chica - Thursday, 19 December
Playa Grande - Friday, 20 December
Christmas events in Playa Blanca and the municipality of Yaiza
On November 23rd, 2018, there was be an event and the Christmas lights in Playa Blanca were switched on.
We don't know yet the date for 2019.
Usually, in December there are several other activities and events organized, like a Christmas market, concerts and many activities for children throughout the month.
Christmas in Costa Teguise and the municipality of Teguise
Teguise Council usually organizes plenty of events during the month of December, as well as many children's workshops.
We will soon update the entire schedule for December and January in Teguise.
Don't miss our list of recommendations for things to do in Costa Teguise
Christmas in Haria
The Ayuntamiento de Haria has not yet published the list of Christmas events on their website.
Christmas in San Bartolomé
The Christmas lights will be lit on November 29th and there will be a lot of events happening throughout December - you can see the full schedule online, but it's available only in Spanish.
What to do for Christmas Dinner in Lanzarote?
In the Spanish culture, Christmas Day is usually spent at home with the family, so most Spaniards don't go out to dine on this day.
Most of the restaurants will have a special Christmas menu, usually with British or Irish traditional dishes.
Christmas is considered high season in Lanzarote, so the best restaurants will be fully booked with months in advance.
THIS PAGE WILL BE UPDATED WITH NEW INFORMATION ABOUT CHRISTMAS 2019 IN LANZAROTE AS SOON AS MORE DETAILS ABOUT EVENTS AND ACTIVITIES ARE MADE AVAILABLE.