New Year's Eve in Lanzarote 2020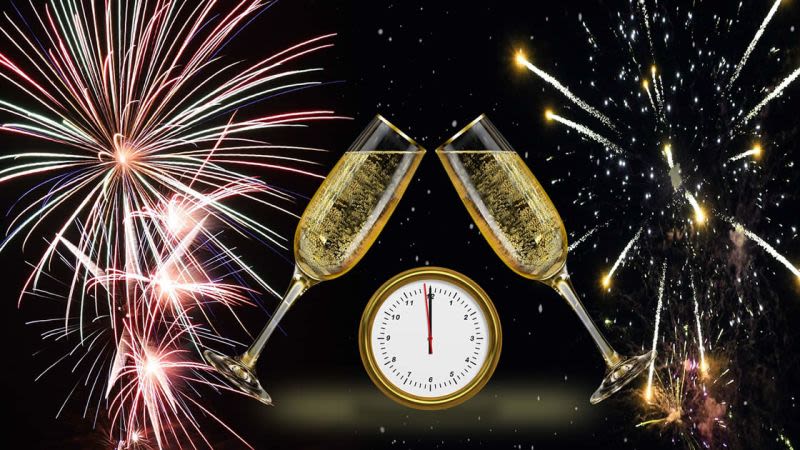 One of the first questions people ask when thinking of spending New Year's Eve in Lanzarote is: what weather can we expect? Do we need a cardigan or coat for the evenings?
Winter in Lanzarote
If you're looking for a sunny winter break, then a trip to the Canary Islands might be exactly what you need: imagine a sunny Christmas in Lanzarote, followed by a New Year's Eve party at one of the nice restaurants in the island.
Usually, around New Year's Eve, the temperatures are around 20 - 23°C during the daytime, while at night you can expect temperatures around 16°C.
As you can see, during the daytime is still warm enough to sunbathe and wear shorts and T-shirts, especially when it's a sunny day. Take a look at our article about Lanzarote weather in January if you want to see more photos and get more info about temperatures in January on the island.
Playa Blanca is the most sheltered resort on the island and with the best weather during the winter months. On the opposite side, Costa Teguise tends to be windier as it's located more up north, but each place has its ups and downs and you should do your research about the resorts in Lanzarote before making a decision, especially if it's your first visit and you don't yet which location would suit you best.
What to do on New Year's Eve in Lanzarote
Each year there are public celebrations held in the main town and resorts on the island, with music bands and fireworks at midnight.
Most bars and restaurants will host their own celebrations and if you want to participate in some of these events you should book in advance, as some of them get full really fast.
New Year's Eve in Puerto del Carmen 2020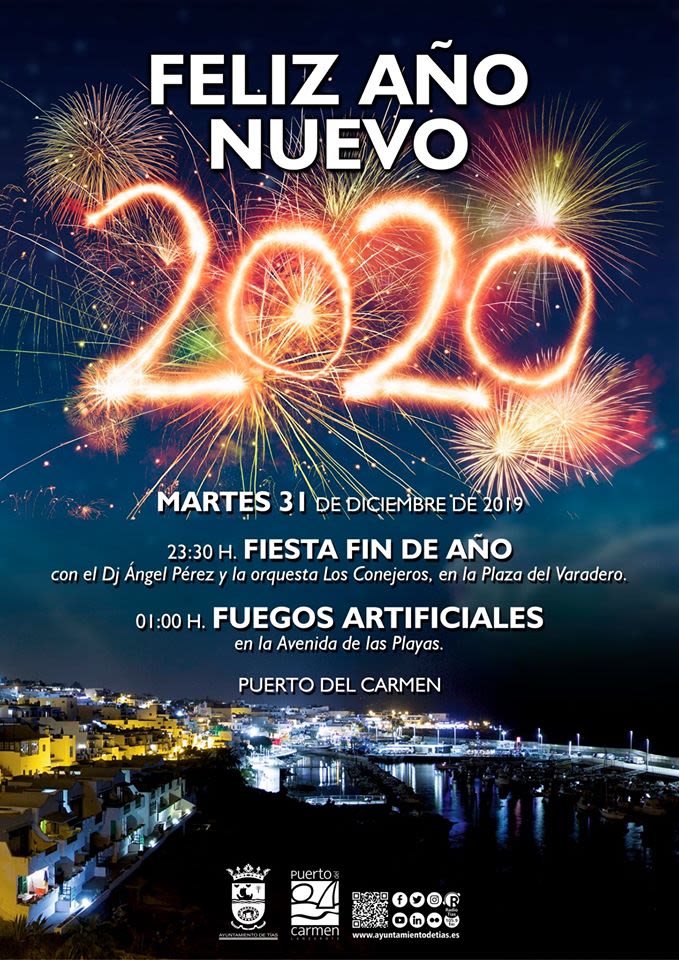 Time: 23:30
Location: Plaza del Varadero
There will be a New Year's Eve Party in Plaza del Varadero (Puerto del Carmen), followed by a fireworks show after midnight.
The party will last from 23:30 until 04:00.
The fireworks will start at 01:00 on Avenida de Las Playas.
NYE PARTY at Sala Ocean
A great evening planned in Puerto del Carmen with live entertainment, wonderful food, free bar and guaranteed fun for all the family.
Prices:
Meal with free bar - 90 €
Free bar - 35 €
Children menu - 35 €
New Year's Eve at Costa Sal Villas and Suites
New Year Eve Gala Buffet.
Go to their Facebook page to get more details.
Prices:
Adults - €35
Children menu - €15
New Year Party at Rancho Texas
Greet the new year Wild Western style, dancing, or learning how to line dance to the rhythm of our country music band, "The Texas Bandits".
BBQ Buffet included, as well as soft drinks, beer and wine for all.
True Texas style New Years Eve buffet with marinated salmon, beef steak in taco sauce, jacket potatoes, garlic chicken, fish croquettes, turkey in apple sauce, ribs, prawns, salads, sauces etc… plus chicken nuggets and chips for the little ones and ice cream for dessert!
Then it's non-stop entertainment until midnight with line dance demonstrations, an amazing whip and lasso show, horse riding for children and toe-tappin', thigh slappin' dancing to the fantastic sound of the Texas Bandits!
New Year's Eve in Playa Blanca 2019
The info below is from 2019.
We will update this page as soon as more details become available.
Location: in Plaza del Carmen
Time: 00:00 h
Party with the groups: Orquestra Furia Joven de Gran Canaria, DJ Sara Martin.
New Year's Eve Costa Teguise 2020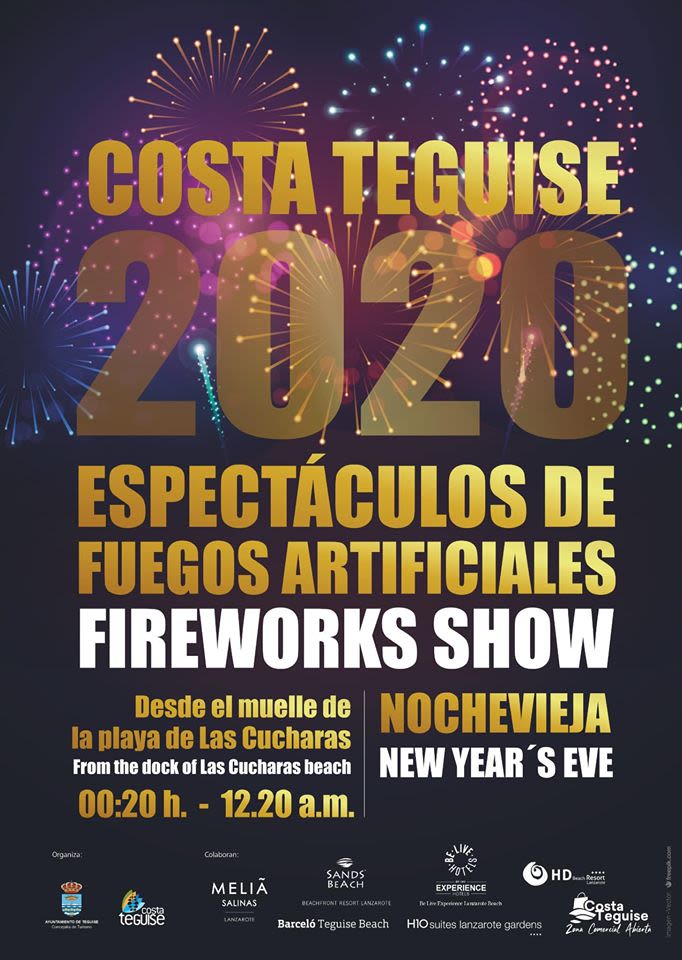 Party with several bands, champagne, dancing and fireworks from the dock of Las Cucharas docks at 00:20.
New Year's in Tinajo 2020
Time: 01:00
Location: Carpa Municipal
Party with the band Rika Banda and DJ Alex Ossorio. and then end the night with churros and chocolate, in a true Spanish way.
BAR, PUB and RESTAURANT OWNERS: If your place has a special menu for Christmas day or New Year's, please just send us a message on Facebook or an e-mail with your info/menu and we will add it to our page!