Christmas in Puerto del Carmen - Restaurants for Christmas Dinner 2019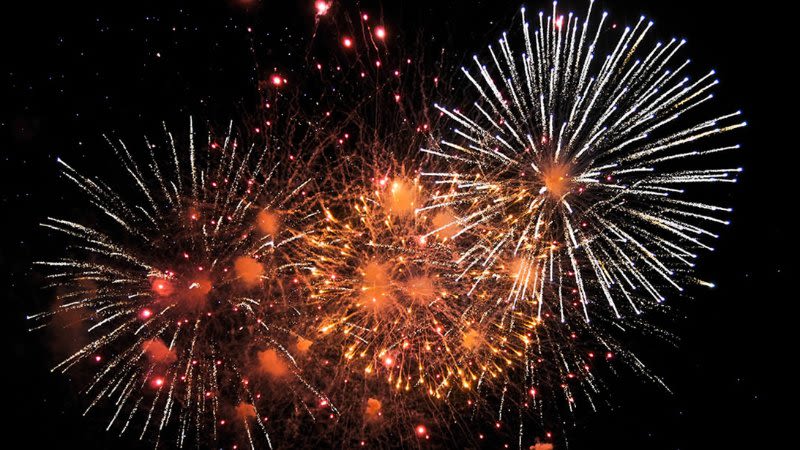 Christmas in Puerto del Carmen is very different from the usual holiday at home for most of us. You can still expect temperatures to be in their mid 20s°C and, so it will probably be a sunny holiday.
Spending Christmas morning on the beach may seem odd at first, but it's the best present you can get.
Puerto del Carmen is a lovely place to spend the holidays since it's so lively and with so many options for entertainment. No matter where you decide to stay, in the old harbor or in the new town, you will be spoiled with choices of great restaurants, bars and cafes.
Christmas events in Puerto del Carmen 2019
Below you have the list of events organized by the City Council of Tias this year.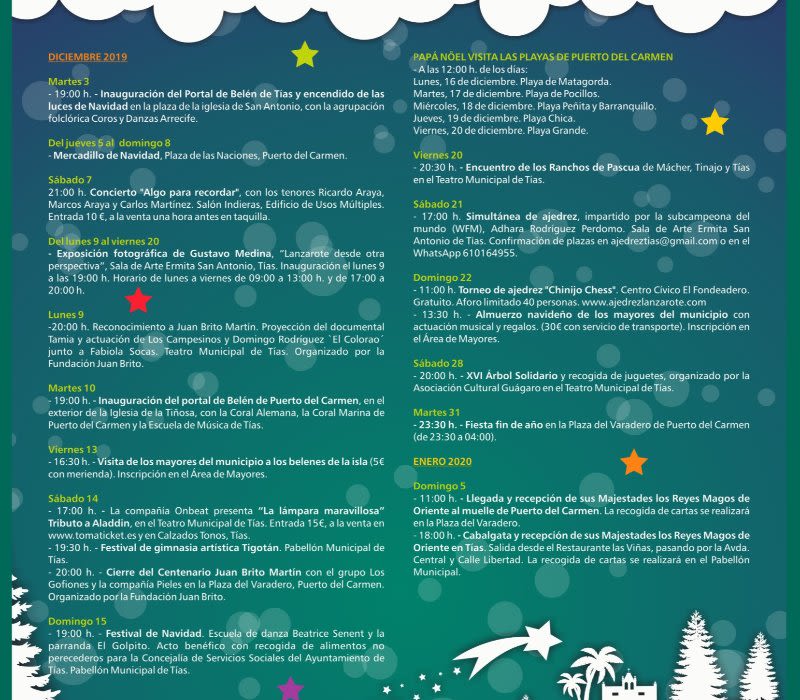 Santa Parade 2019 in Puerto del Carmen
Unfortunately, it seems that there won't be a Santa Parade this year in PDC.
What has already become a beloved tradition it seems to be discontinued by the local authorities and this is a real shame, as it was a very popular event among tourists and locals alike.
Best restaurants for Christmas Dinner 2019 in Puerto del Carmen, Lanzarote
Puerto del Carmen is always packed on Christmas and New Year Eve, so if you wish to dine in one of the restaurants we talk about in this article, you should book in advance.
See also: what to do when you're on holiday in Puerto del Carmen
Most of the restaurants on the island will offer a special menu for the holiday, so you need to know what you're looking for. Do you want a traditional Christmas dinner or you want to try something new? There are plenty of options, from ethnic foods to authentic and local Spanish food.
We have chosen our favorite restaurants in Puerto del Carmen for Christmas Dinner based on the quality of food and also decor, atmosphere and settings.
La Cabana Macher Restaurant - innovative food
Address: Crtra Macher Yaiza 84, Lanzarote
Phone no: +34 650 68 56 62
This restaurant is not actually in Puerto del Carmen, but it's very close and it's worth the drive if you have a car.
In 2019 the restaurant will be closed on Christmas Day, but it will be open on the 24th and the 26th of December.
Carvery Bodega Jose - traditional roast dinner
Address: Calle Varadero 22, Puerto del Carmen
This restaurant is situated in the Old Town Harbour in Puerto del Carmen, so it's ideal if you are staying in that part of the resort. It's a well-known restaurant, with a long-standing tradition in Lanzarote and has been in function since 1986.
The Christmas Dinner menu at the Bodega Jose Carvery costs 35 euro per adult and 17.5 euros for children and it includes starter, main course with roast turkey, pork or lamb and dessert. This year it will be a buffet and there will be 3 sittings: 12:00-15:00, 15:30-18:00, 19:00-22:00.
Reservations are advisable since the place is very popular.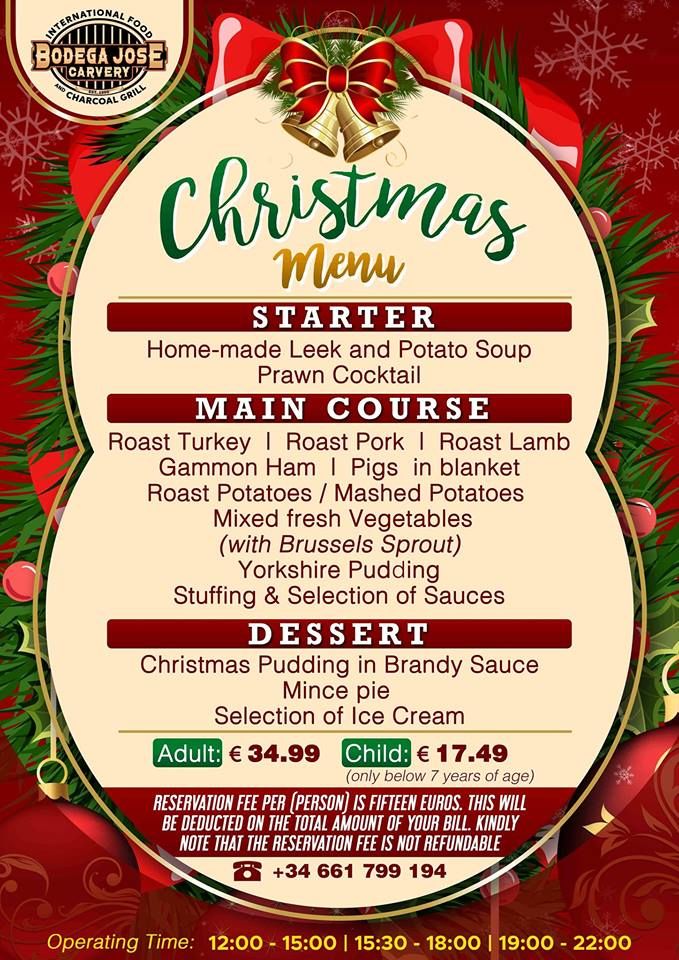 The Good Old Days Bar & Kitchen
Address: Avenida Las Playas, 55, Puerto del Carmen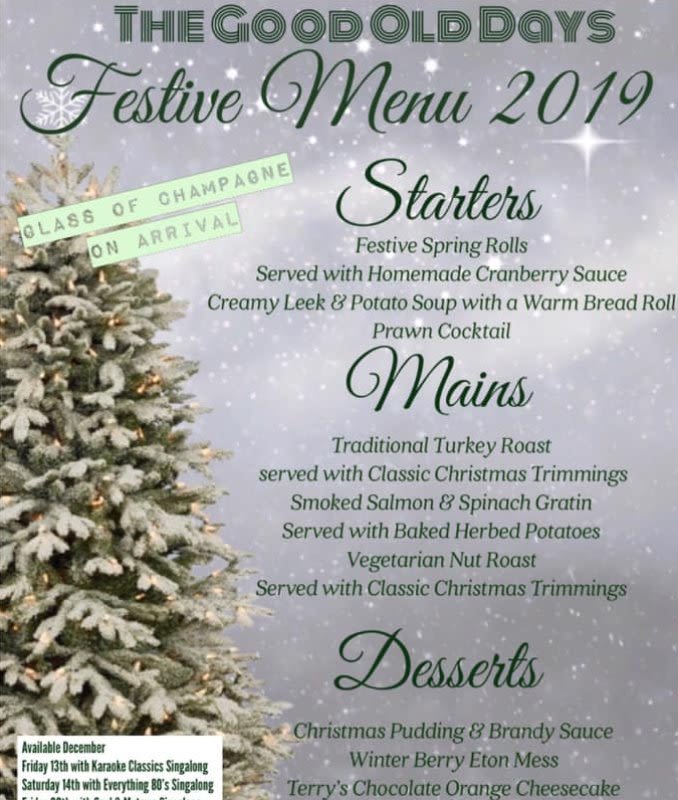 Arthur's Bar
Address: Avenida de las playas 45, c.c Maritimo 9E, Puerto Del Carmen
Bookings are advisable and reservations require a 20 Euro deposit per person.
Atlantico Lounge Lanzarote
Address: Avenida de las Playas 36, Puerto del Carmen
They have an extensive menu for Christmas day, as well as for the entire month of December.
Christmas on the beach in Puerto del Carmen
If you haven't booked anywhere and you can't find anything to your taste, there's a great alternative always available to anyone: the beach!
See what to expect in terms of weather in December in Lanzarote
Since you've planned a winter holiday in Lanzarote, Christmas on the beach is always a good alternative and it will be something to remember. In December temperatures are still in their 20°C and rarely drop below 20°C, so do some shopping the day before and spend Christmas day on the beach. No reservation needed, Playa Grande in Puerto del Carmen is large enough for anyone willing to spend the day here.
The Canary Islands are actually the warmest places to visit in December in Europe, so if you're planning a hot and sunny trip for the holidays, you should look no further than Lanzarote or any of the other islands in the archipelago.