Fiesta de San Sebastian 2020 in Adeje, Tenerife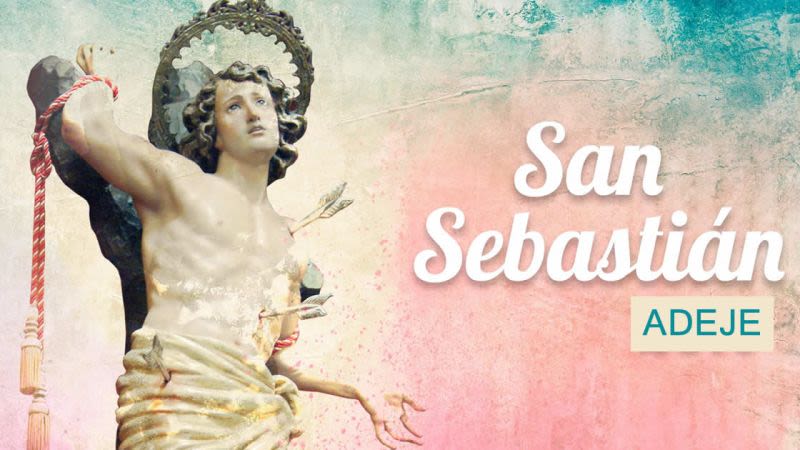 San Sebastian, celebrated on January 20th, is the co-patron of the municipality of Adeje, along with the Virgen de la Encarnación and Santa Ursula. This celebration is one of the largest and most popular events in Tenerife South, bringing together locals and tourists alike. Many people come for the procession held on the beach of La Enramada, where animals will be blessed.
Thousands of people gather to see the horses with their respective owners, as well as camels, sheep, goats, donkeys, dogs, etc. who are brought to receive the blessing of San Sebastian.
The equestrian show is undoubtedly the highlight of this day, which, as every year, attracts the attention of many visitors to Tenerife, who come to Playa de La Enramada to see first-hand the skill of the riders when introducing horses into the water.
Fiesta de San Sebastian 2020 in Adeje, Tenerife: 19 - 20 January 2020
Sunday, January 19, 2020
6:00 PM - CHURCH OF SAN SEBASTIÁN
Mass - Mass sung by the Santa Ana Group. During the ceremony, act of delivery of the relic of San Sebastian donated by the Consul of Italy to the town of Adeje.
7:00 PM - PLAZA DE SAN SEBASTIÁN
Procession with the image of San Sebastián - following the usual route, accompanied by the Band of the Musical patronage of the Historic Villa de Adeje. Upon his return to the Temple, an offering of fireworks.
7:30 PM - PLAZA DE SAN SEBASTIÁN
Traditional music with the groups: Asociación Cultural Imoque, La Diata y Grupo de la Escuela Municipal de Folclore de Adeje.
Monday, January 20, 2020
12:00 h. Eucharist in honor of San Sebastián. Sung by the parish choir of Santa Ursula de Adeje. Then proceed to the procession through the usual route. At the end the animal blessing will take place on the beach of La Enramada.
See the video below from the 2018 edition