What To Do on New Year's Eve in Fuerteventura 2021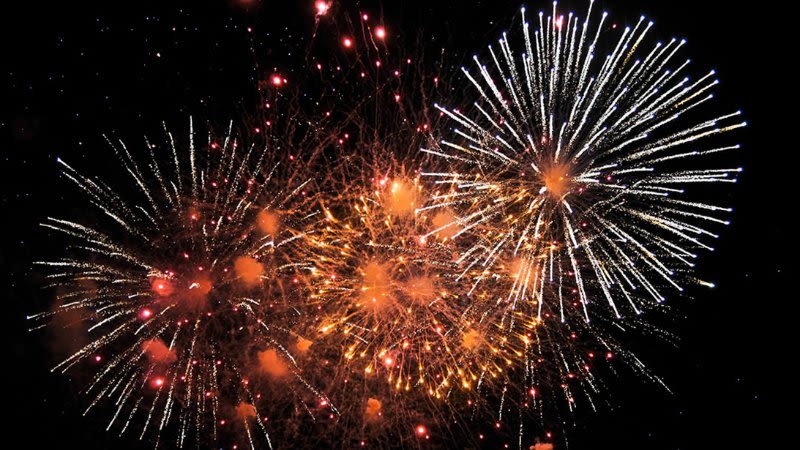 If you're planning on spending New Year's Eve in Fuerteventura this year, then you might be wondering what to expect in light of the current pandemic.
Most of the large tourist resorts in Fuerteventura - Corralejo, Caleta de Fuste and Morro Jable usually have New Year's parties each year, followed by fireworks to mark the event. But this year, things will be probably be different...
New Year Eve 2021 in Fuerteventura during Covid times
2020 has not been a normal year and due to the ongoing pandemic there are local restrictions in place, which will apply during the Christmas holiday season.
On December 31st there will be a curfew in place, which will start at 01:30 am, and bars and restaurants are required to close by midnight.
Parties and large group gatherings aren't allowed, and the local city councils haven't announced if they will organize any event this year.
The information below refers to the previous years. We will update this page, as soon as anything is announced.
New Year's Eve in Corralejo
Each year there is a big New Year's Eve Party in Corralejo in the main square Patricio Calero and this is the place to be at midnight.
Location: Plaza Patricio Calero
Time: -
People are dancing and singing in the streets while waiting for the countdown before the new year. Most of the bars and restaurants in Corralejo are also open and hosting dinner parties, so you can join one on the spot.
What to expect in terms of weather in December in Fuerteventura
New Year's Eve in Caleta de Fuste
Location: Public square (Opposite Barcelo Hotel)
Time: -

The New Year's Eve party in Caleta de Fuste is also usually organized in the main public square and features music, entertainment shows and fireworks at midnight.
New Year's Eve in Morro Jable
Location: Plaza de Los Pescadores
Time: -
If you're situated in the south of Fuerteventura, then you can attend the New Year's Eve party in Morro Jable. Live music, dancing and you will be on the right path to a great start for the new year. The party is usually held in Plaza de Los Pescadores in Morro Jable.
New Year's Eve in Puerto del Rosario
Puerto del Rosario is the island's capital, so the New Year's Eve events are usually attended mostly by locals and less by tourists. But if you want to celebrate somewhere with a local atmosphere, Puerto del Rosario is the place to go.
On the 31st of December, the entire island is usually partying, dancing and drinking cava or champagne to welcome the New Year in Fuerteventura. Most restaurants will also have festive dinner parties with menus starting at 40-50 euros per person.
If the weather is good, we recommend you try one of the outdoor parties in Corralejo, Caleta de Fuste or Morro Jable. The entrance is free and everyone is singing and dancing together, in a typical Spanish atmosphere. New Year's Eve in Fuerteventura is a lovely time to visit the island, so you can enjoy the warm weather and also the festivities and the nonstop party atmosphere.