15 BEST Things To Do in Morro Jable - South of Fuerteventura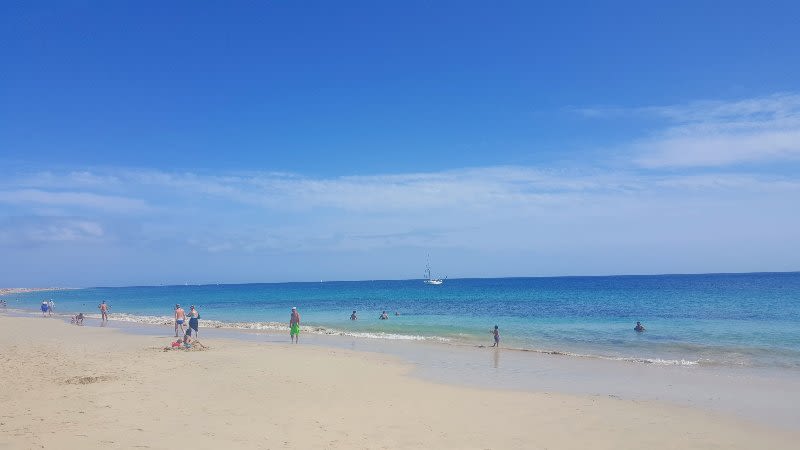 Morro Jable is situated in the south of Fuerteventura, in the municipality of Pajara, which is the southernmost and the westernmost municipality on the island.
Morro Jable and Costa Calma are the largest towns in the municipality of Pajara, both of them also being the most popular tourist resorts on the southern coast of Fuerteventura.
The Jandia Peninsula, also situated in the Pajara municipality, has some of the most breathtaking beaches in Fuerteventura, so we recommend a visit to this side of the island, even if you decide to stay in the north or center of Fuerteventura.
What to do in Morro Jable - Attractions and places to visit
Morro Jable offers a variety of interesting activities for tourists who are based in this area, including boat trips, volcano hiking, and buggy adventures.
1. Playa del Matorral / Playa de Morro Jable
This is the main beach in Morro Jable and it stretches for several kilometers, so there's plenty of room for everyone, without ever having to feel crowded.
You will find here all the facilities like sunbeds, umbrellas and a beach bar, plus you'll have an amazing view, on this gorgeous beach with fine white sand and turquoise waters.
2. Playa de Butihondo
Another lovely beach which is within walking distance from Morro Jable (or you can come by car if you decide to rent a car and explore the island on your own).
The water is crystal clear, which is why it's regarded as one of the prettiest coves in Fuerteventura.
You'll find that many naturists prefer this beach, so if you're looking for nudist beaches in Fuerteventura, you might really love this one.
3. Go on a boat trip
Admire the beauty of the southern coast from the water: go on a boat trip and enjoy a few hours of pure fun and adventure. This is a suitable activity for the entire family and you'll see the coast from a very different perspective: the south of Fuerteventura has the most incredible beaches and you will love the views you get from a boat trip.
Hotel pickup and drop-off
Foods and drinks included
4. Visit the Turtle Nursery
The Turtle Nursery is part of a project where the people involved are trying to repopulate the waters around Fuerteventura with the species of turtles which naturally live in this part of the Atlantic Ocean. Entrance is free, but you can donate to support their activity.
5. Discover Fuerteventura on a day tour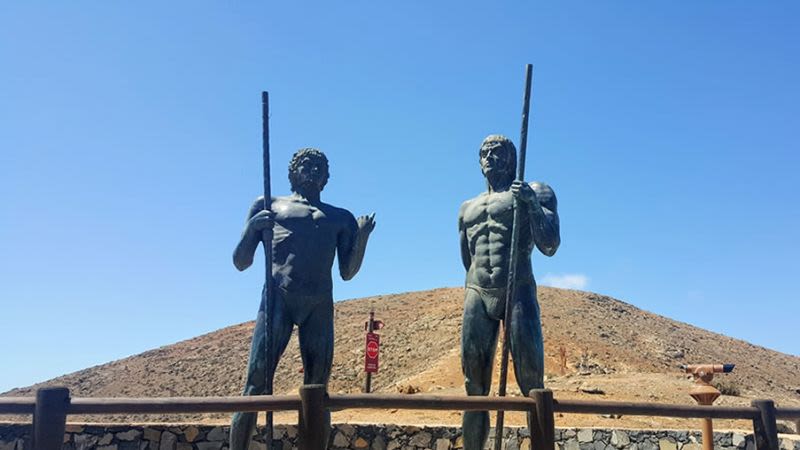 Explore the rest of the island on a day tour which will take you to some of the most iconic places on the island: Mirador de "los Guanches", a local aloe vera plantation and the famous Corralejo Dunes.
Pickup service
Lunch & Ticket to Casa Santa María
6. Hike a volcano
This is a unique experience, for visitors who want to explore the natural beauty of Fuerteventura on foot: go hiking in a volcanic landscape, then visit the country estate of Finca La Gayria. There's more to see in Fuerteventura beyond the amazing beaches, and this tour will show you another face of this special island.
Transfer from your hotel (from the south of the island
Wine tasting & Tapas (tomato salad, homemade olive oil, bread, goat's cheese and wine)
7. Golfing in the south of Fuerteventura
Many visitors are surprised to find a golf course in the arid south of Fuerteventura.
Jandía Golf Course is considered by many the best golf course in Fuerteventura and you may be pleasantly surprised by its standards.
8. Visit Oasis Park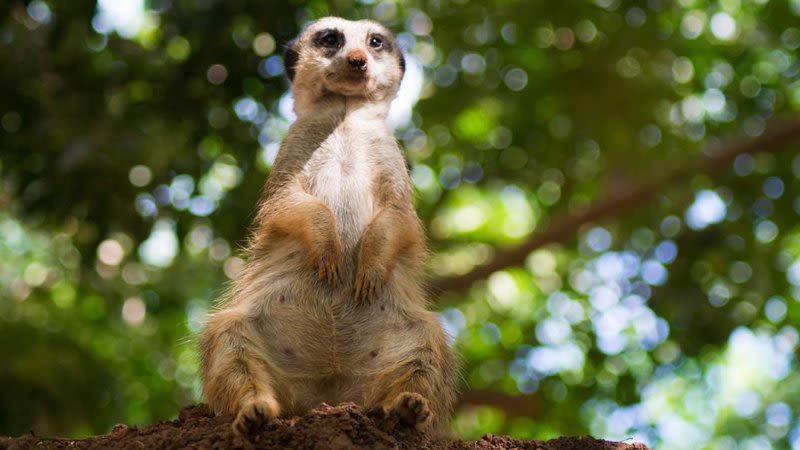 Oasis Park is the only Zoo in Fuerteventura and it's only 30 minutes away from Morro Jable.
The kids will love this day for certain, but it's also a fun day for adults as well.
There are playgrounds, restaurants and some places to rest in the shade when you get tired from all the walking in the park, which is truly like a green oasis in the middle of a desert.
The ticket includes:
Bus transfers
Free access to 4 entertaining and educational live animal shows (reptiles, sea lions, birds of prey and parrots)
Free access to the Botanical Garden
9. A day at Cofete Beach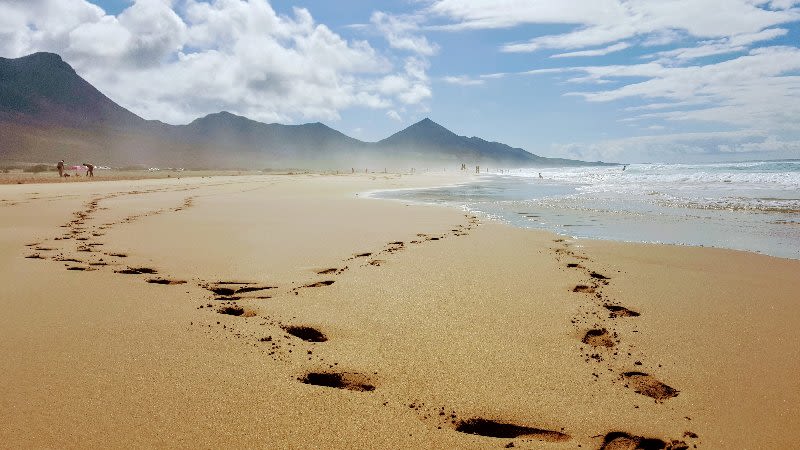 Playa de Cofete is our favorite beach in Fuerteventura and we consider it to be a MUST SEE place when visiting the island for the first time.
Its rugged natural beauty will blow you away and if you're staying in Morro Jable you have easy access to the only bus on the island that can take you there.
10. Tapas tasting and local culture
Food is a big part of the Spanish culture and you can experience it in during a culinary tour which will take you to see how several local products are made: the famous goat cheese (Majorero cheese), olive oil and marmalades.
Of course, you'll get the opportunity to taste several types of tapas at each of the locations, so it will be a great way to experience the local food in authentic locations and with organic produce.
Pickup from your hotel
Guided tours on the fincas & Tapas at each finca
11. Morro Jable Lighthouse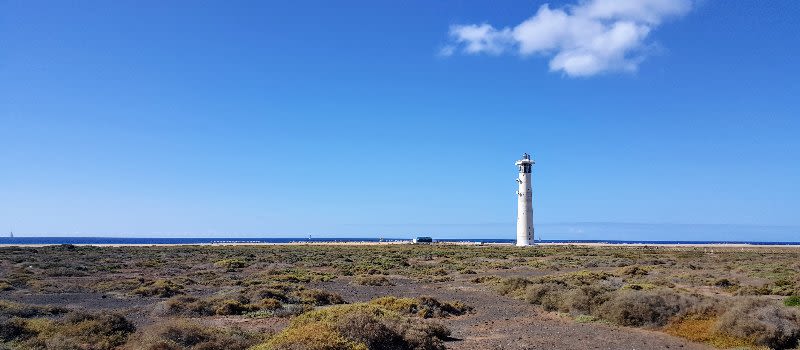 A walk to Morro Jable Lighthouse at sunset can be the perfect ending to a great day. You'll also find a small beach bar in the area (a Chiringuito), where you can serve a cold drink or a coffee while enjoying the view.
12. Sperm whale skeleton
There are several places in the Canary Islands where you can see a sperm whale skeleton on display (another one can be seen in Puerto del Rosario, Fuerteventura's capital). It's an interesting sight to see, especially for the kids.
13. Morro Jable Markets
Every Monday and Thursday there's a market organized at the Cosmo Shopping Center. Nothing special to see here, as it's the typical market you can find in the Canaries. See more details in our dedicated article about markets in Fuerteventura.
14. Day trip to Costa Calma
Costa Calma is the closest resort to Morro Jable, also located in the south of the island. You can easily get there by car, but you can also use the public bus to get there.
Walk around the resort, try some of the bars and restaurants for a change of scenery and go see the local beach.
15. Morro Jable Carnival
Like all other resorts in Fuerteventura, Morro Jable has an annual carnival which is organized each year, sometime around February or March.
The date of the carnival changes each year, so make sure to check the schedule for the next edition.