5 Secret Places and Hidden Gems in Fuerteventura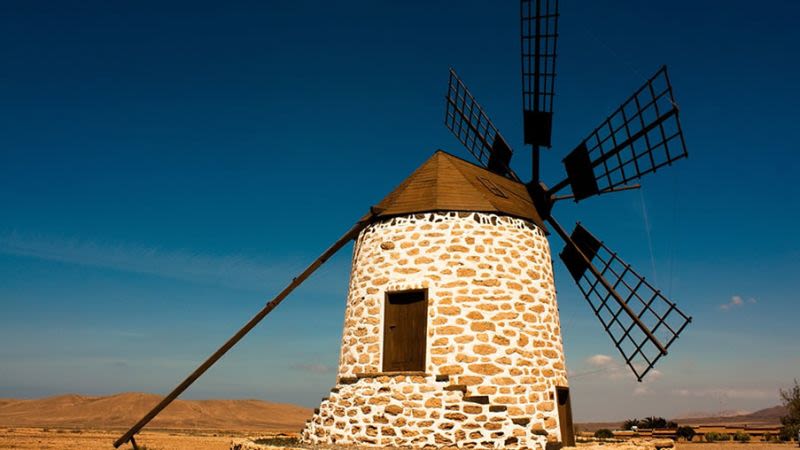 Fuerteventura is well known for its amazing beaches, with hundreds of km of coastline and turquoise waters, but there's so much to do and see around the island!
If you want a break from laying in the sun and are willing to go out and explore, try one of these secret and unusual places. They are away from the popular tourist route and you will get to see another side of Fuerteventura, one which is still wild and unexplored. So if you're looking for hidden gems and secret places in Fuerteventura, this is a good way to start your discoveries.
Barranco de los Encantados / Barranco de los Enamorados
This canyon is situated in the municipality of La Oliva and you will see an unusual landscape, formed by accumulations of sand under the sea, during the time when this area was still underwater and Fuerteventura's most northern point was around Lajares. When the water retracted these unusual rocky formations surfaced and nowadays you can explore the area without anyone bothering you, since there aren't many people who know about this place.
Windmill Route or Ruta de los Molinos
There are quite a few windmills in Fuerteventura (like the one pictured above), most of them between the villages of Tuineje and Casillas del Angel. You can also visit the Centro de Interpretación de los Molinos, situated inside an old windmill which has been restored and transformed into a museum. You will also find there a museum dedicated to the majorero cheese and a small cactus garden.
The caves of Puertito de los Molinos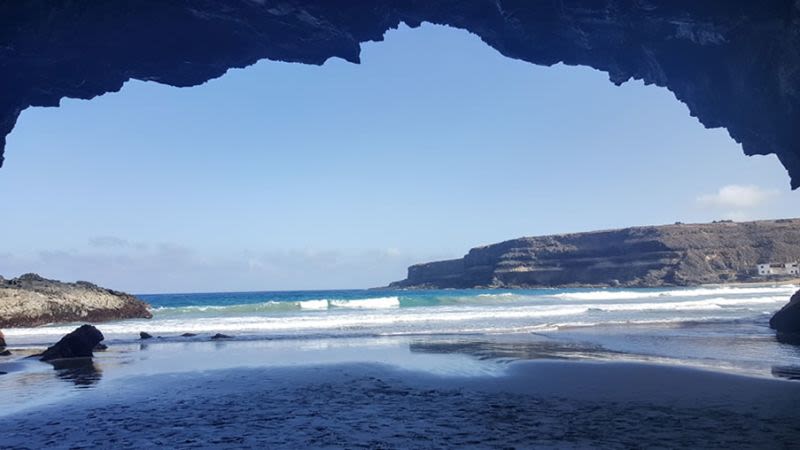 The most popular caves in Fuertventura are by far the ones in Ajuy, but the marine caves in Los Molinos are spectacular and offer a one of a kind experience. You have to plan ahead the day and moment of your visit, since access to the caves is possible only during low tide, but it is totally worth it. You can read more in our article about Puertito de los Molinos.
La Cueva del Llano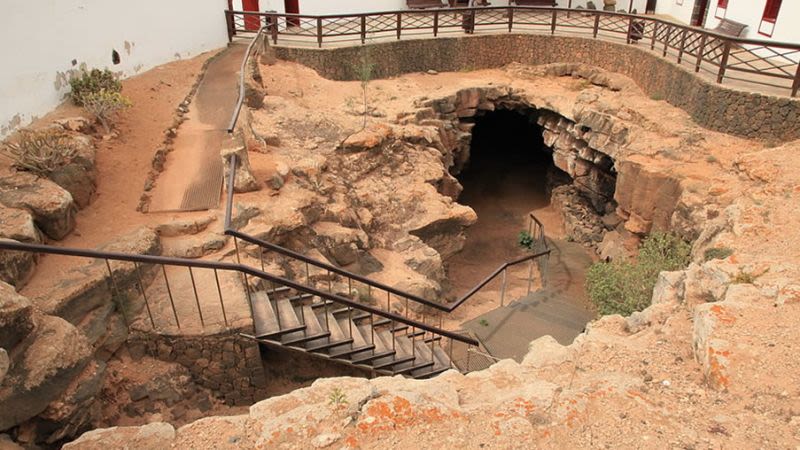 This is a volcanic cave, actually a volcanic tube, of around 500 m long, which used to be open for visits. At the moment it is closed and you can't go inside it for safety reasons, but you can still go inside the visitor's center if you want to find out more about the geology of Fuerteventura. This place is located on the road between Corralejo and La Oliva, in the area known as Monumento Natural Malpaís de la Arena.
El Pinar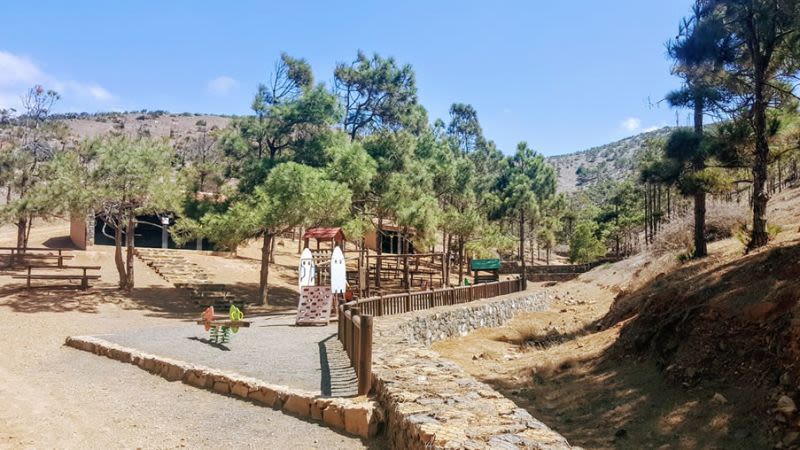 This is probably the only picnic area in Fuerteventura and one of the greenest parts of the island. There's barbecues, tables places to sit, a playground for kids and all in the shade of the pine trees, hence the name of El Pinar. During the weekdays there aren't many people here, so it will be like you have the place all to yourself.
If you visit this place in the winter or spring, especially after the island has had some rainy days, you will be surprised at how unusually green the landscape looks compared to the arid look of the rest of the island.
Salinas de Fuerteventura / The Salt Museum in Fuerteventura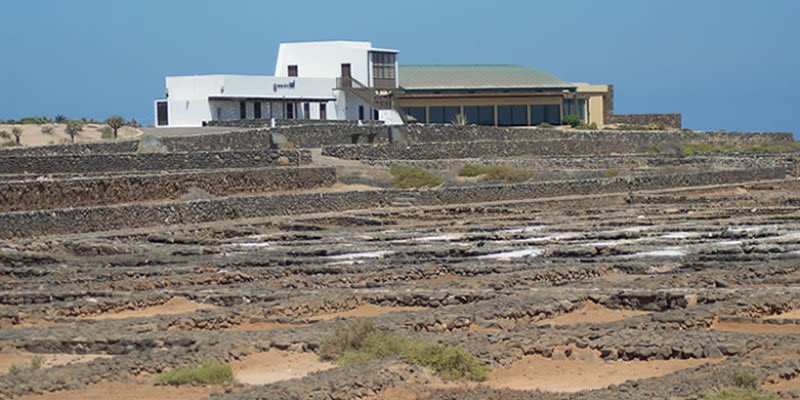 Las Salinas del Carmen are one of the largest and oldest places of this kind in the Canary Islands and are still in use. You can visit the Salt Museum and learn more about salt extraction, plus you also get to visit the salines. The ticket is around 5 euros and after your visit you can enjoy a lovely meal at a great local restaurant called Los Caracolitos. Read more about it in our article about restaurants in Fuerteventura.
Go on a discovery tour if you want to explore first the main sights in Fuerteventura
If it's your first time visiting Fuerteventura, we recommend that you take a discovery tour which will show you first the most important attractions on the island. Afterwards you can continue exploring on your own, since the place is incredibly beautiful and as you have seen by reading this article, it hides a lot of amazing places, awaiting to be discovered.
Book online: Fuerteventura Panoramic Tour
Full day trip (8 hours)
Pick-up service
Free cancellation up to 24 hours before activity starts