10 Things To Do in Icod de los Vinos, Tenerife - Home of the Dragon Tree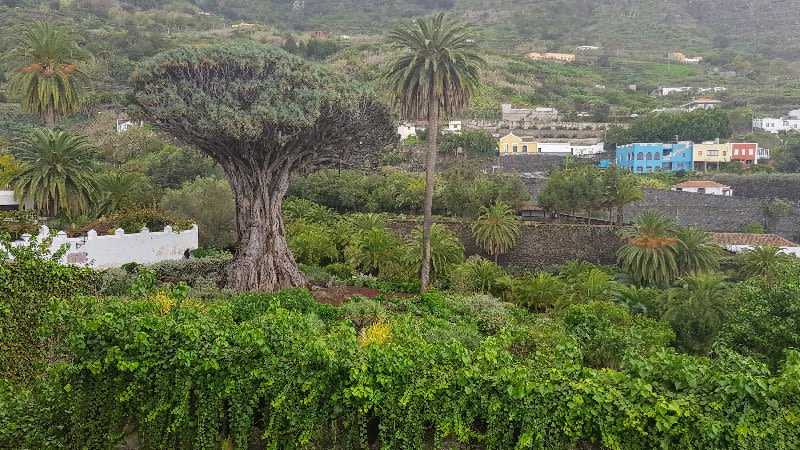 Icod de los Vinos is a municipality in Tenerife with around 25,000 inhabitants, best known for the famous Drago Tree, said to be the oldest of its kind on the island.
But what else can you see in Icod de los Vinos, besides the most popular tree in all of Tenerife?
Icod de Los Vinos is situated in the northwest part of Tenerife and is one of those little towns which you absolutely must see if you want to discover Tenerife North, the most breathtaking part of the island in our opinion.
What to do in Icod de los Vinos
Icod de los Vinos might be a small town, but it is worth stopping here even for a short time. A trip here is usually combined with a visit to Garachico as well, which is another charming place on this side of Tenerife.
1. Drago Milenario (the Dragon Tree)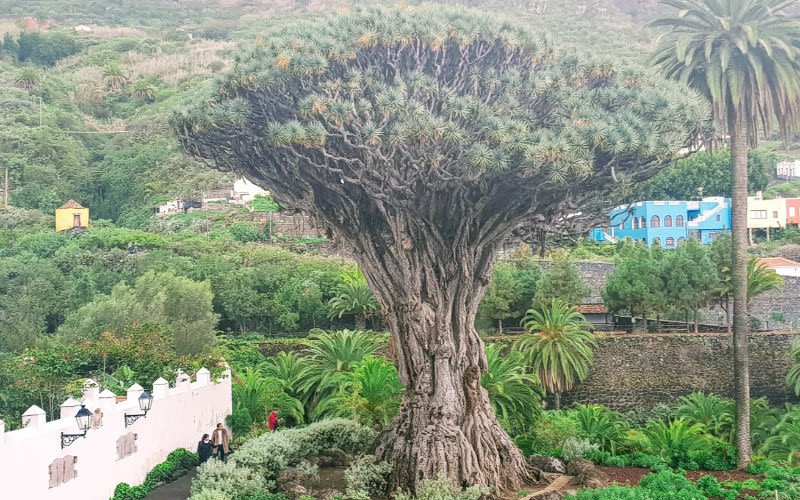 Drago Milenario or Drago de Icod de los Vinos is definitely the main attraction in Icod and most of the tourists that come to town, come especially to see this magnificent tree.
Not only is this tree considered the oldest of its kind in Tenerife, but also the oldest in all the Canary Islands, which is why it attracts so many visitors.
The best view of the Dragon Tree in Icod de los Vinos is from the town square, which offers a full view of this beautiful tree and the best angle for photos.
2. Parque del Drago
Parque del Drago is the botanical garden with different types of endemic plants where the Dragon tree is located. You can visit the Drago Park (Parque del Drago) if you want to see the Drago Milenario tree up close.
There is a small fee to visit the park, around 5€ per person, but if you are satisfied with just seeing the tree from afar, then you can simply go to Plaza de Andrés de Lorenzo Cáceres and see the tree from there for free.
3. Plaza de Andrés de Lorenzo Cáceres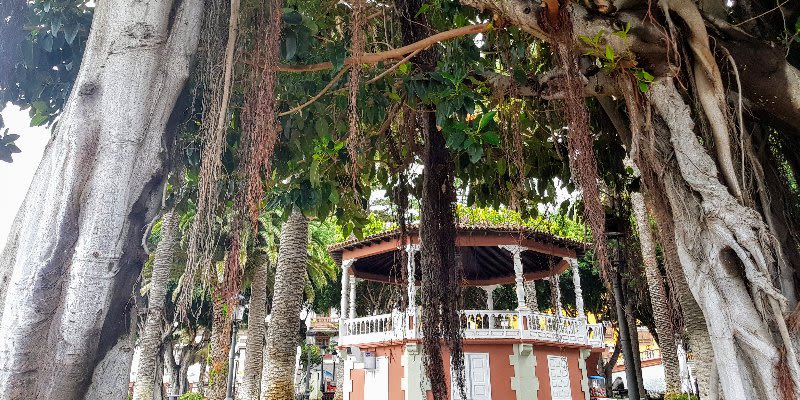 This is a lovely square in Icod, from where you get the best view of the Drago Milenario. And it is free!!!
Just walk around and you will find the spot which is also marked on Google Maps as View of the dragon tree, as this is really the best viewpoint and the best spot for photographing the Drago tree.
The construction of this plaza has started in the XVIth century and it surrounds the Church of San Marcos in Icod.
You have here many beautiful and old trees which give a much needed natural shade during the summer months. There's also a kiosk in the square, where you can have a drink, enjoying the serenity of the place.
4. Mariposario del Drago
A unique attraction in Tenerife, with more than 800 butterflies from tropical areas all over the world, which fly free inside the Mariposario.
They have a lifespan of only 2-3 weeks, so you will be able to find new species each time you visit.
Prices
Adult € 8.50
Children from (2 to 12 years old) € 5.00
5. Malvasia Museum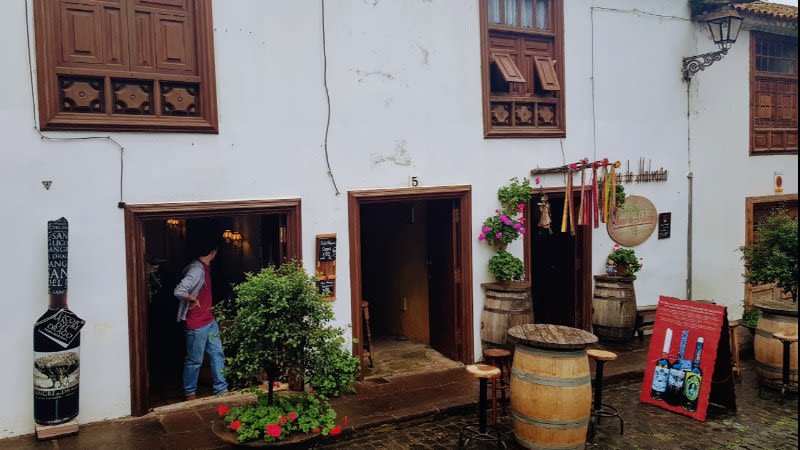 Discover the different types of Canarian wines including Malvasía in the Malvasia Museum of Tenerife. You can go here for a wine tasting experience after you've visited the Parque del Drago, which is situated right next to the Malvasia Museum.
6. San Marcos Church
This Church is situated right next to the main square and it's a beautiful Catholic church, with a large pipe organ and bell tower, with similar architecture to other churches found in Tenerife.
7. Casa Lorenzo-Cáceres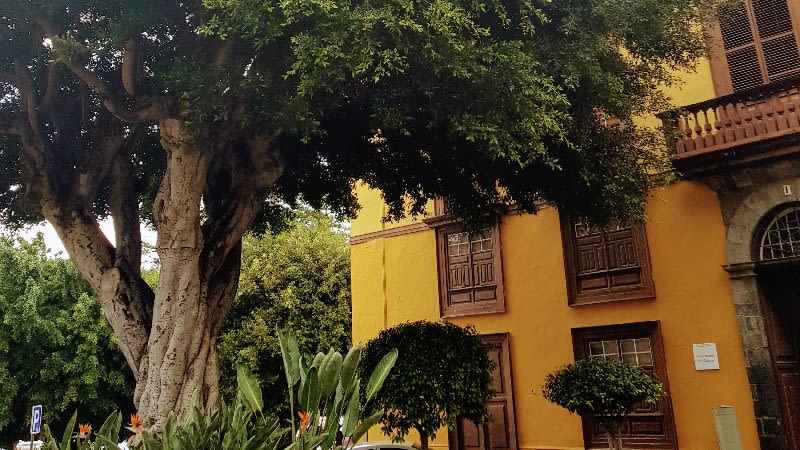 Lorenzo Caceres House is a neo-classical building, which was completed around the year 1812.
It is believed that the Colonel Lorenzo Caceres, who built this house, was the first person to introduce neo-classical architecture in Icod de los Vinos.
8. Guanche Museum
The Guanche Museum is located in the shopping center La Magallona, a place meant to raise awareness of the Guanche culture.
The Guanches were the first inhabitants of the Canary Islands, and you can learn more about their life through recreations of their daily life.
Another place on the island where you can learn more about the history of the first inhabitants of the Canaries is at Piramides de Guimar.
9. ARTlandya - la Finca, el Mundo Muñecas
ARTlandya is unique in the whole of Europe – it is a museum for contemporary dollART, which gives you access to a world of experiences with DOLLS and TEDDYbears
The museum is interesting for both children and adults.
This is no toy museum and no private collection of dolls. All the exhibits have been exclusively created in studios by artists, so if you want to see a different type of art you may want to give this place a try.
10. Cueva del Viento
Cueva del Viento is a volcanic tube, situated very close to Icod de Los Vinos.
It was formed 27,000 years ago in basaltic lavas from the first eruptive phase of the Pico Viejo volcano, next to Mount Teide.
It is a huge labyrinthic network of underground passages and you will need to book online ahead of time if you want to visit this special place in Tenerife.