10 Best Things To Do in Tenerife North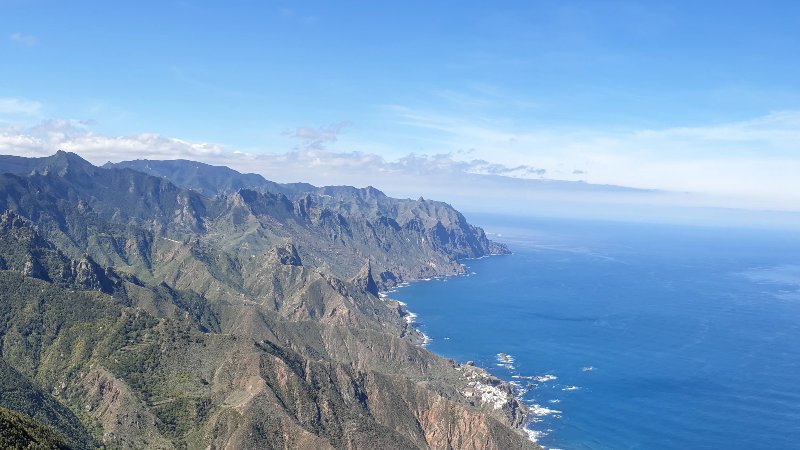 There's no doubt that the south is the most popular part of Tenerife and many visitors only get to see that part of the island, missing all of the beauty of the north, with its wild beaches and amazing hikes in the mountains.
Tenerife South is where all the big resorts on the island are located, like Playa de Las Americas and Costa Adeje and it's for a very good reason: the warm and sunny weather all year round.
While it is true that especially in winter the climate in the north of Tenerife can be very different from the one in the south, you still shouldn't pass up the chance to visit, at least for a few days.
Should you stay in the North of Tenerife?
The answer definitely depends on what you what to do during your holiday here and the season when you decide to visit.
If you are into walking and hiking, then, by all means, come and stay in Tenerife North, you will absolutely love it here!
If you want to sunbathe and relax by the pool or on the beach, maybe the south would be better for you as a base and you can come to visit the north on a day trip (or several day trips if you want to explore more).
We have an entire article dedicated to helping you find the most suitable resort or town where you should look for accommodation.
Read our dedicated guide about where to Stay in Tenerife if you want to find the ideal accommodation in Tenerife, that suits your needs.
What to do in Northern Tenerife
The North of Tenerife is extremely different from the South, more authentic, full of small villages where residents live, away from all the hustle and bustle in the big tourist resorts.
Here you can find real local food served in typical restaurants, local wine which you can drink in the vineyard where it was produced, green landscapes and amazing hiking trails, ideal for those who are looking for an active holiday in Tenerife.
1. Discover Anaga Rural Park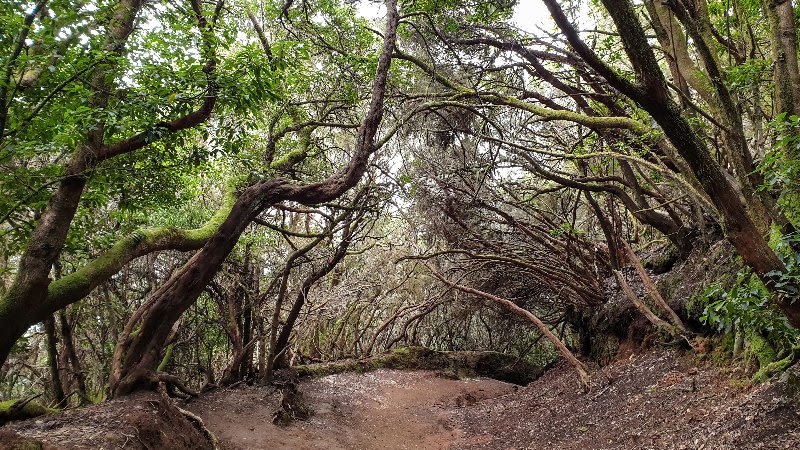 For us, Anaga Rural Park is the best part of Tenerife North by far.
Anaga had been declared a Biosphere Reserve, due to the fact that here you can find many different species of plants and trees, ancient forests and some amazing views that will take your breath away.
Anaga is a hiker's paradise, with hundreds of trails inside the park, suitable for all levels of fitness (and they are accessible all year round, even in winter).
Take a look at our impressions from hiking in Anaga's Enchanted Forest, El Pijaral, a trail for which you need prior authorization since it was declared an Integral Nature Reserve.
Anaga will win your heart with the unique laurel forests and if this is your first time visiting Tenerife, we recommend that you stop first at Mirador Cruz del Carmen, where you can walk the Path of the Senses, a short and easy trail that will help you get familiarized with what you can find inside Anaga Rural Park.
2. Spend a day in Puerto de la Cruz
Puerto de la Cruz is the main resort in the north of the island and it's a really beautiful town to explore, even on a day trip from the south.
Here you have the beautiful Playa Jardin, designed by the famous Cesar Manrique, Lago Martianez (the swimming pools filled with salt water from the ocean) and also Playa de Martianez, which is mostly a surfer's beach.
You can spend an entire day exploring Puerto de la Cruz, which also hosts a botanical garden and an orchid garden, which you can visit if you have the time.
You can get to Puerto de la Cruz either by driving here with a rental car or by taking the bus to Santa Cruz de Tenerife, then changing for another bus (but this may prove to be a lengthy journey).
3. Loro Park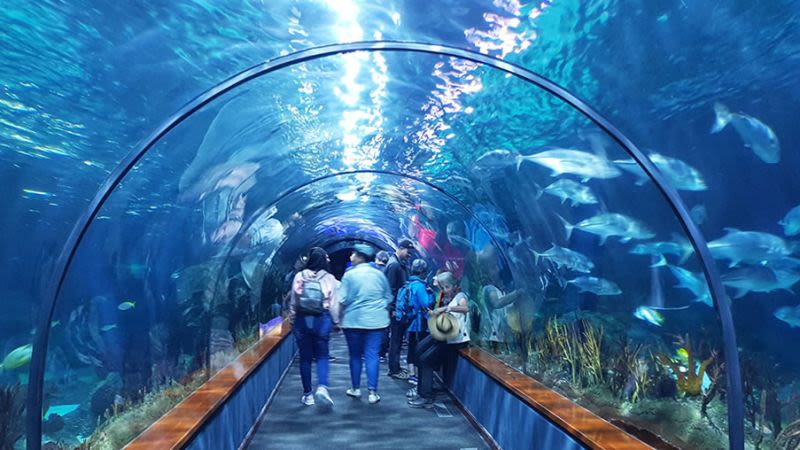 Loro Park is one of Tenerife's main attractions and it's widely popular especially among families with young children.
Loro Parque had been chosen as the best zoo in the world several years in a row by Tripadvisor users and the park prides itself with its foundation, which accomplishes a lot of work in keeping endangered animal species alive (both inside and outside of the park, working with other countries and organizations).
We've visited Loro Parque several times and you can read our impressions and see more pictures from inside the park.
Skip the line ticket
Printed or mobile voucher accepted
4. Hiking in Tenerife North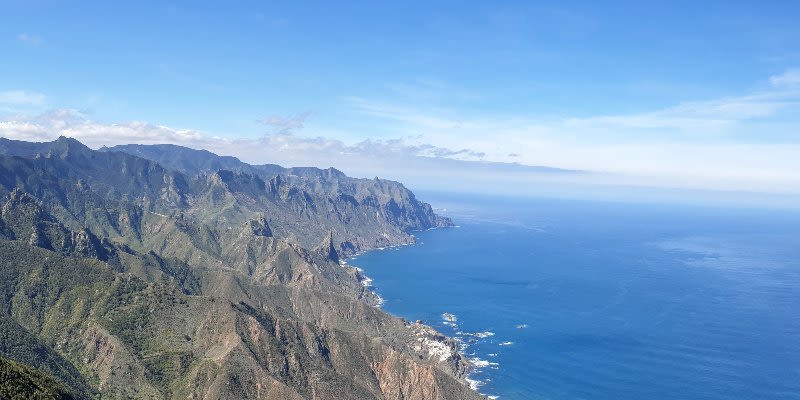 If you love nature and you want an active holiday in Tenerife, the north is the best place for you to set camp as it has some of the best hiking trails on the island.
From here you have easy access to both Anaga Rural Park and Teide National Park, where you can hike Spain's highest peak (you need a permit in order to obtain access to Teide's peak).
You can also do a loop walk from Chamorga, or you can do the famous hike Vueltas de Taganana, which is another circular trail of around 11-12 km, which takes about 4 hours to complete.
Don't forget also about the trail El Pijaral, which we mentioned before when we first spoke about Anaga. If you can't book your permit to do the entire hike, there is also a part of the walk that you can do without the permit and it will take you to a viewpoint that has an amazing view of the mountains and ocean as well.
But keep in mind that there are literally hundreds of trails and paths in the north of Tenerife and you can probably do a different every day for a few months before you can say you've seen it all.
5. Visit La Orotava
La Orotava is in our opinion one of the most special towns in Tenerife and there's more to this place than the famous Casa de los Balcones, which is what most people come to see here.
We really enjoy walking through the cobbled streets of La Orotava, although you always have to be prepared as it can be a steep climb sometimes. There are many old and lovely building, with typical architecture for the Canary Islands, with the wooden balconies.
Don't skip a walk through Victoria Gardens and Hijuela del Botánico, a lovely small botanical garden, with many interesting trees and flowers.
6. The best beaches in the north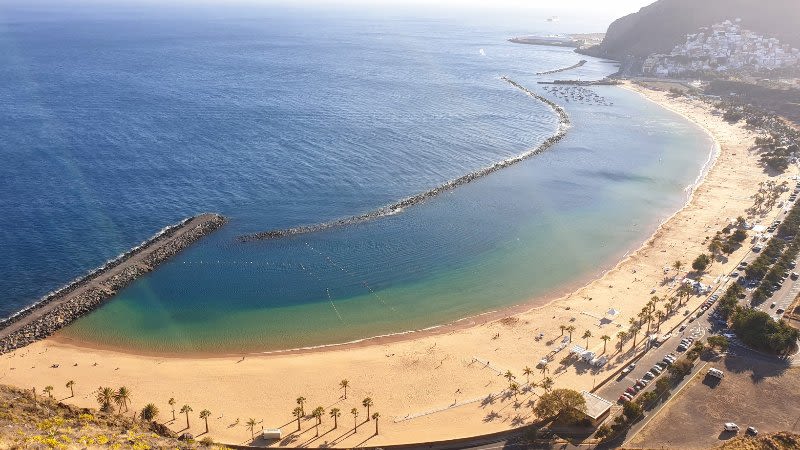 Most of the beaches in Tenerife North have black volcanic sand or rocks and pebbles, very different usually from what you see in the resorts in the south.
In the north you will also find many wild beaches, with absolutely no facilities, but with breathtaking views and unique natural beauty.
Don't miss Playa de Benijo, the most famous beach inside Anaga Rural Park, from where you can admire a stunning sunset in Tenerife.
For surfers (and not only) you have Playa del Socorro, Playa Bollulo and Playa Los Patos and Playa El Ancon.
Playa del Socorro is the easiest to get to because it has a big parking lot and there's also a public bus that gets there. You'll also find a small bar above the beach (there's also a restroom that you can use) and it's a really nice beach to go to on a sunny day.
The most popular beaches in the north are the ones in the big towns of course:
Playa Jardin - in Puerto de la Cruz, which we have already mentioned previously.
Playa de las Teresitas - near Santa Cruz de Tenerife, which is also included in our top about the most beautiful beaches in Tenerife. This is an artificial beach, with lovely golden sand, clear water, no waves, very safe and ideal for families with small children.
7. Visit the capital - Santa Cruz de Tenerife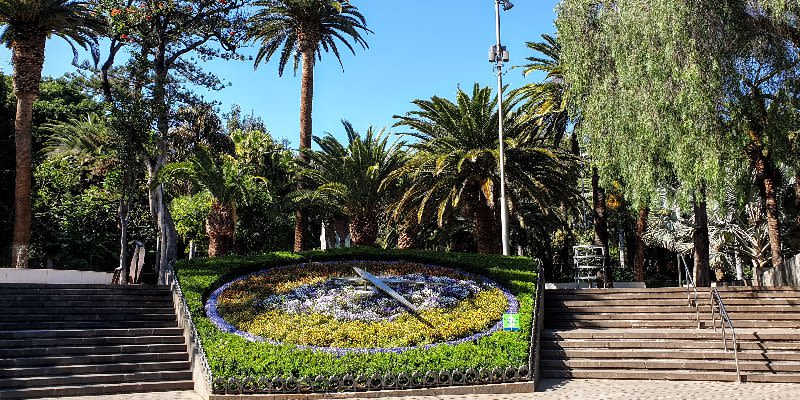 The island's capital is often overlooked by visitors and it's a real shame.
The town doesn't have a good reputation, in the sense that it was never considered a pretty town, as far as Spanish towns go.
But we have seen a change in Santa Cruz in recent years and whenever we visit the island, we never miss the opportunity to spend a day in Santa Cruz.
You can go shopping, or visit the city center, go to the Auditorium de Tenerife (an iconic building, designed by Santiago Calatrava), visit Palmetum and that is already probably more than you can do in a day.
8. Bajamar and the amazing natural pool in Tenerife North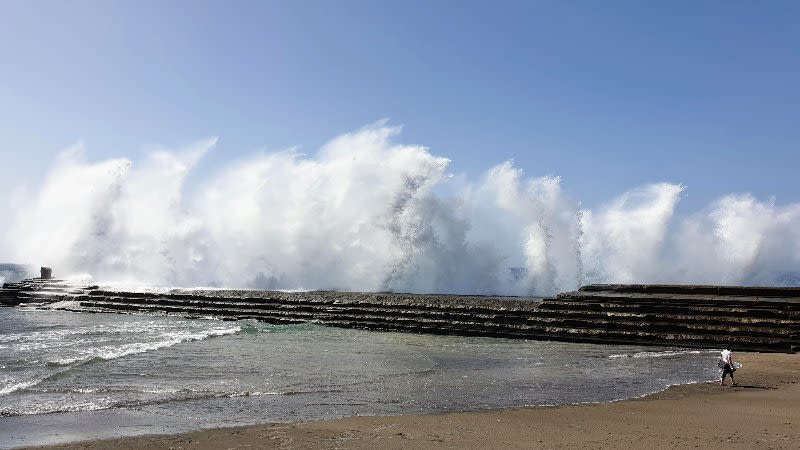 Bajamar is famous for one thing and that's the amazing natural swimming pool.
Even if you don't go in for a swim, it's still amazing to stay on the promenade or on the beach and admire the huge waves crashing into the breakwater. It's like a magnet for photographers and visitors in general, since everyone is trying to capture that perfect image of the big splash when the wave hits the concrete.
9. Punta del Hidalgo
Similar to Bajamar, Punta del Hidalgo also has a natural swimming pool, although not as impressive as the previous one mentioned.
You can also drive to Punta del Hidalgo Lighthouse, which is one of the 7 functional lighthouses on Tenerife's coasts.
10. Eat at a Guachinche
A guachinche is a type of restaurant/establishment, which you will mostly find in the north of Tenerife.
This type of restaurants needs to serve wine from its own production and it can only serve certain types of food, which are all specific to the island.
It's a really interesting experience and you can read more in our dedicated article about Guachinches in Tenerife. These places are usually filled with locals, since they are located outside of the main tourist areas and eating here is usually cheap (most of them don't accept payment by card, so make sure to bring cash).