The Three Kings Parade in La Palma 2020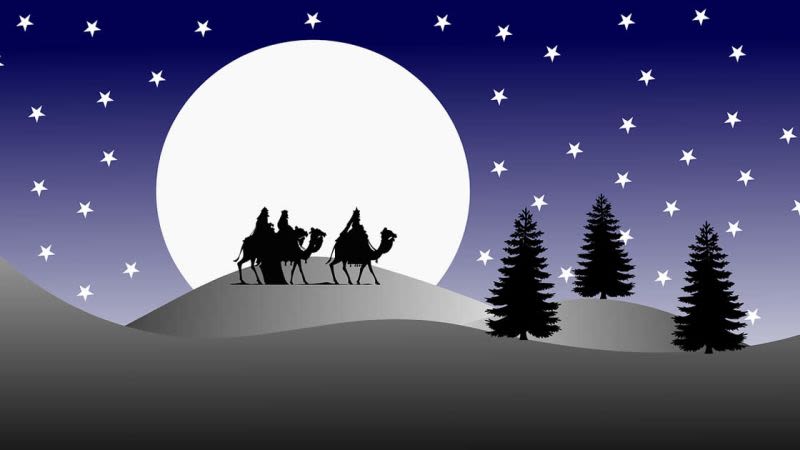 If you are in La Palma during the first week of January, don't miss the Three Kings Parade which is happening in several towns throughout the island.
On January 6th, Spain celebrates the Epiphany or the arrival of the Three Kings from the Orient, an event which is highly anticipated by everyone, but especially by children, who receive gifts on this day (similar to Christmas day in other cultures).
The day of the Epiphany, January 6th, is a public holiday and so many businesses will be closed on this day.
However, the celebration starts a day before, on January 5th, with a highly anticipated event: the Three Kings Parade (La Cabalgata de los Reyes Magos). The kids will write letters asking for toys or other gifts and they will and these letters down to the Three Kings when they meet them before the parade.
Three Kings Parade in Santa Cruz de La Palma - 5 January 2020
The Three Kings Parade 2020 in Santa Cruz de La Palma will begin for the first time at the intersection between Avenida Maritima and Avenida del Puente, a situation forced by the works that are carried out the city.
The Department of Festivities are working on installing more lights to make the route look more festive. They are also looking into the prolongation of the parade up to the neighborhood of Pescadores, instead of ending in the Barco de la Virgen, to gain the space that is lost for works from the main headquarters of the Cabildo to Avenida del Puente.
Three Kings Parade in Garafia - 5 January 2020
Time: 20:00
Location: Casa de Cultura
Auto de Reyes Magos
From the Culture House up to Plaza Baltasar Martin and from there towards the Church of the Light (Iglesia de la Luz).
Time: 22:00
A big party with a live orchestra in Plaza Baltazar Martin.
Three Kings Parade in Fuencaliente de la Palma - 5 January 2020
Time: 18:30
The parade starts at Bodegas Teneguia, Carretera General, Los Canarios up to Bar Parada, then goes up on C. San Antonio up to Church San Antonio Abad.
Three Kings Parade in Puntagorda - 5 January 2020
Time: 17:00
Location: Pino de la Virgen
The arrival of the Reyes Magos de Oriente at Pino de la Virgen accompanied by their Royal Court.
Traditional offering to baby Jesus in Iglesia de San Mauro.
If you are looking for other things to do while on the island, check out our list of places to explore in La Palma.