6 Best Things To Do in La Palma - Points of Interest & Attractions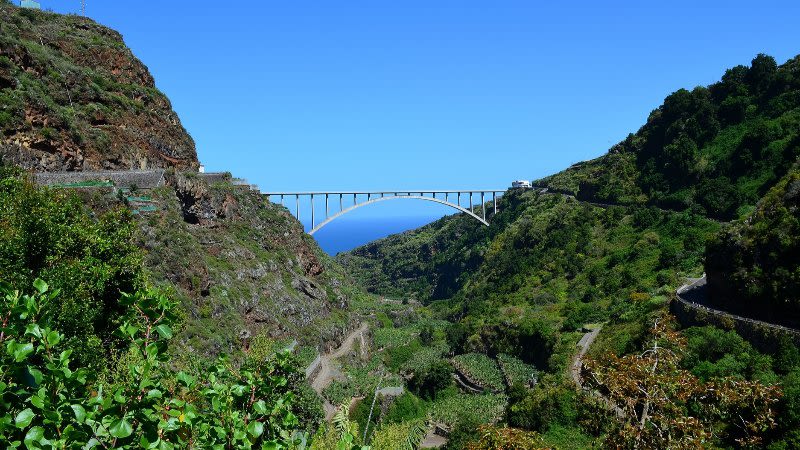 La Palma is one of the smaller Canary Islands, very different from the bigger islands like Tenerife or Gran Canaria in terms of scenery and tourism as well.
La Palma is (fortunately) still untouched by mass tourism, as most visitors come here for an active holiday, to enjoy the amazing scenery and discover the island on foot.
What To Do in La Palma - Places to visit and attractions
During the summertime, you can combine an active holiday with a beach holiday, and you can enjoy the beautiful natural beaches in La Palma, with dark black sand that won't let you forget that you are visiting a volcanic island.
1. Caldera de Taburiente National Park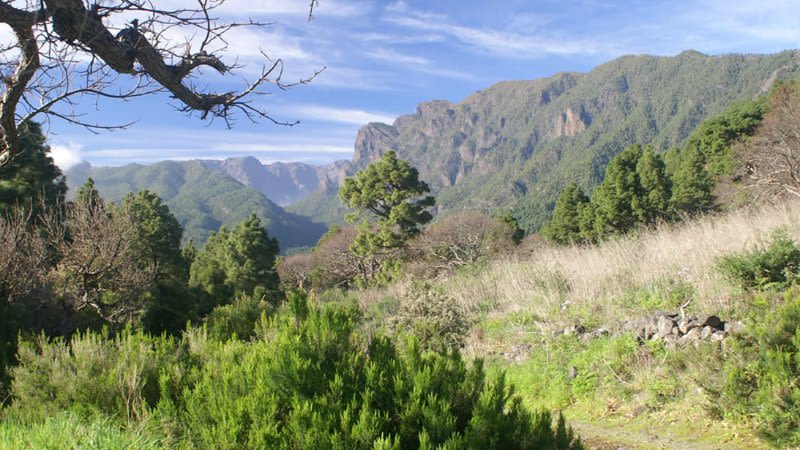 Caldera de Taburiente is a massive volcanic crater of around 10 km across, with massive mountainous walls all around of about 2000 m in height.
In order to enjoy all the beauty of this place, you should be prepared to hike on one of the many trails inside the park. If you don't know where to start you can head first to the visitor center near El Paso, in order to learn more about the park and what you can explore in this area.
2. Roque de Los Muchachos
Roque de los Muchachos, situated inside Caldera de Taburiente National Park, is actually the highest point on the island of La Palma, at an altitude of 2423m above sea level. This rock formation is situated close to the famous Observatory with the same name and on clear days, from that altitude, you can see some of the other Canary Islands: Tenerife, La Gomera and El Hierro.
You can drive up there on your own if you rent a car, and the drive from the capital will take around 70 minutes. The views you get while driving there and the views from Roque de los Muchacos are simply breathtaking, as you are well above the clouds in one of the most unique places in the Canary Islands (and possibly on the planet).
3. Stargazing in La Palma at Roque de Los Muchachos Observatory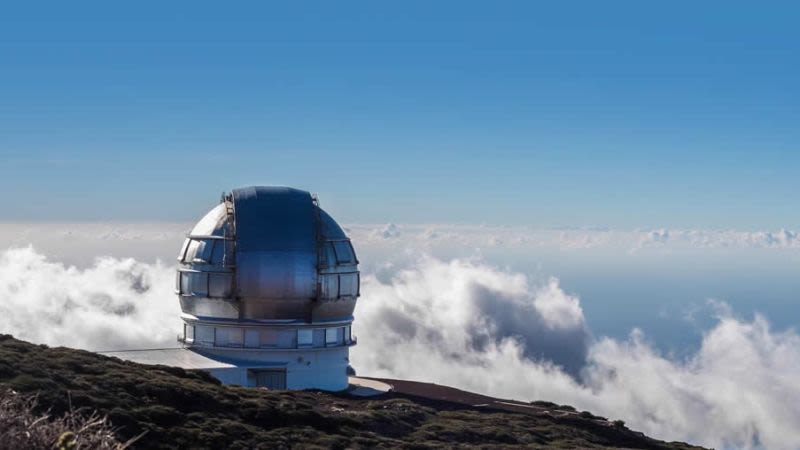 Did you know that La Palma is considered to be one of the best places in the world for stargazing?
The Roque de los Muchachos Observatory is known as the second-best location for optical and infrared astronomy in the northern hemisphere, after Mauna Kea Observatory in Hawaii. The low light pollution in La Palma makes it the perfect place for stargazing and although the observatory is primarily used by scientists in research, the place is open for visitors, depending on the weather conditions.
A visit to the Observatory usually lasts between 70 and 90 minutes and you do need to make a booking first with one of the approved tour companies. Night tours are not allowed at the observatory.
4. Los Indianos Carnival
Did you know about the carnival in La Palma known as the Fiesta de los Indianos?
Fiesta de los Indianos dates back to the times when people returned to their native island of La Palma from the colonies in Latin America, bringing back with them wealth and some of the traditions from across the ocean. This Spanish festival takes place in the capital, Santa Cruz de la Palma and everyone dresses in white and people throw talcum powder at each other. It's a really unique carnival in the Canary Islands and very different from the big carnival in Tenerife. It usually takes place in February or March and if you are planning a holiday around that time of the year, make sure to add the carnival of Los Indianos to your list of what to do in La Palma.
5. Salinas de Fuencaliente - the salt fields of La Palma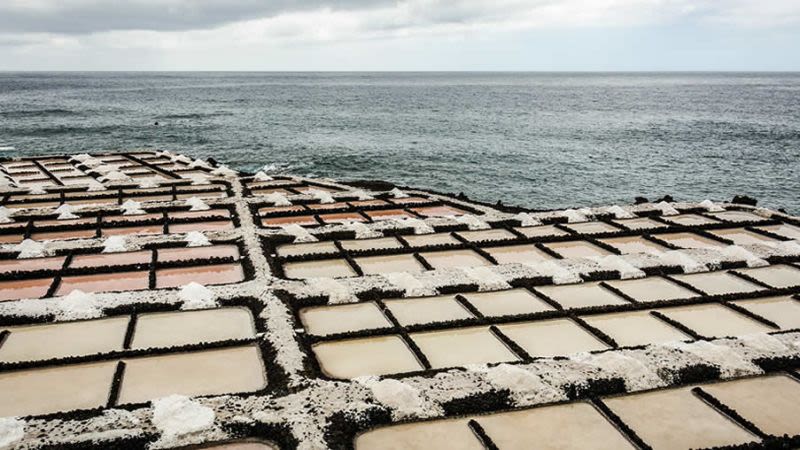 The salt fields are located in the south of the island and they have been declared an Official Site of Scientific Interest, due to the fact that many species of birds can be found in this area. By visiting this unique place in La Palma you can see how salt is harvested, learn more about salt production while walking around the salt fields and seeing the entire process with your own eyes. There's also a nice gift shop on-site and a restaurant (El Jardin de la Sal) that gets good reviews from visitors and is worth trying out for a nice lunch.
6. Visit Santa Cruz de La Palma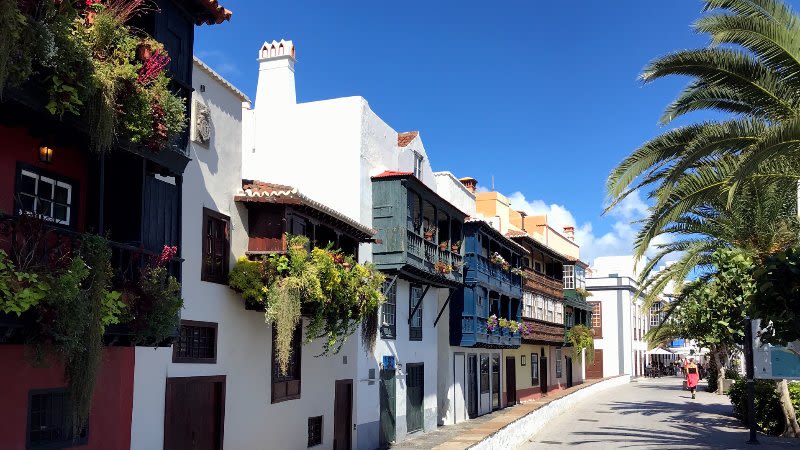 Santa Cruz de La Palma is the capital of La Gomera and the island's largest city.
You should take a day to visit Santa Cruz de La Palma and walk around its old streets in order to see the beautifully preserved wooden balconies, a symbol of the Canary Islands architecture.
There are many authentic bars and restaurants since this is a residential city, so you can also sample some of the local dishes in one of the places where the locals go to eat.
Santa Cruz is also one of the best places to stay in La Palma, especially if you want to explore the entire island, as it's easy to move around, either by public transport or by using a rental car.
SEE ALSO