What to pack for a holiday to the Canary Islands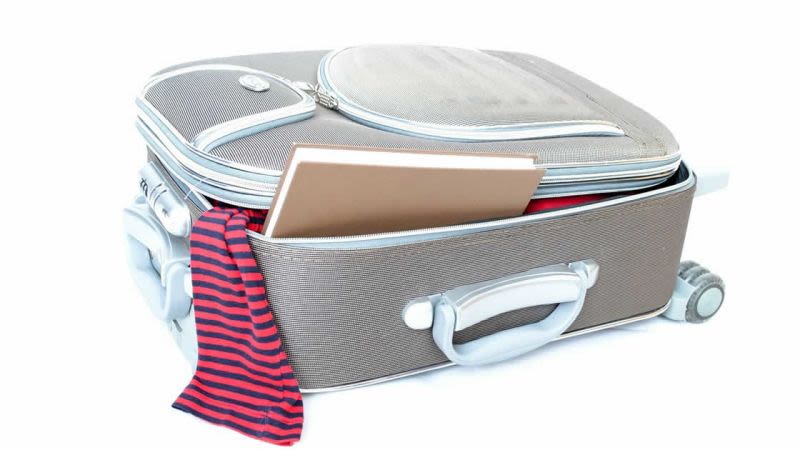 The Canary Islands enjoy a privileged climate all year round, with mild temperatures in winter that allow visitors to spend time on the beach or even swim in the ocean.
"What to pack for my upcoming holiday to the Canary Islands?" - this is a questions we get a lot. Followed closely by "Do I need to bring a coat?".
So we decided to write this article to help you pack the right things for your next visit.
What to pack for a spring - summer holiday to the Canary Islands - Tenerife, Lanzarote, Gran Canaria and Fuerteventura
Sun lotion with high SPF - at least 30, but preferably 50 SPF. If you look at the UV index in the Canary Islands you'll see that on most days it's high, especially during the summer months, even on days when it's cloudy. So if you have a fair skin, it's better to prevent sunburns and use a high SPF sun lotion for your next trip to the islands.
After sun lotion - you can bring it with you or you can buy aloe vera calming cream from the local shops. There are many aloe vera plantations in the Canary Islands, so you can buy all sort of aloe vera products on all the islands.
Sun protective clothing - especially for kids, it might be a good idea to buy sun protective T-shirts to wear while on the beach. You can find them in most sports stores (like Decathlon) and also online.
Beach hat - keep your head protected from the sun, so you don't get heatstroke.
Beach cover-up
Flip-flops
Water shoes
Swim wear
Sunglasses
Beach towel
T-shirts
Sun dresses
Sport shoes or trekking shoes - especially if you plan on doing some outdoor activities like walks on volcanoes or even climbing to the peak of Mount Teide in Tenerife.
A shrug or a pashmina in case it gets windy
Long trousers for men - in many hotels, for evening meals especially, there is a dress code imposed and men are required to wear long trousers and sometimes button up shirts. Make sure you check with your hotel before arrival to see what their requirements are.
Tablet, Kindle or Ipad
Camera
Underwater camera
Charging cables and adapters for visitors from the UK
What to pack for an autumn - winter holiday to the Canary Islands - Tenerife, Lanzarote, Gran Canaria and Fuerteventura
Although weather is still warm in the Canary Islands during winter time (they are actually considered as the warmest place in Europe during winter), the weather does get slightly chilly, especially in the evenings.
In Tenerife, which is the largest Canary Island, the weather in the North can be quite different from the South, which tends to be sunnier and warmer, hence the vast tourist area developed here.
There's no snow in the Canary Islands, except from the snow in Tenerife inside Teide National Park, where it's not uncommon to get some snowy days between January and February. But the weather in the south is still warm and you can sit by the beach, enjoying a cocktail in your beachwear, while watching the snow covered peak of Mount Teide.
What to wear and bring for a holiday to the Canaries in winter
A pair of closed shoes - in case it rains or you find the weather cold in the evenings
A light jacket - it would be best if this is a wind jacket as well as a waterproof jacket, to protect you from the casual rains
A cardigan
Long trousers
Our advice is to always bring a cardigan or a light jacket with you, no matter the season. Weather has become unpredictable all over the world in the past decades and it's better to be prepared.
If you're traveling to Tenerife, we have a dedicated article for what to wear in Tenerife and other packing advice.
If you're in doubt regarding the beautiful weather that you can experience in the Canaries in winter, check out our articles about Tenerife in December (similar weather for Gran Canaria as well) and Lanzarote in January (similar weather for Fuerteventura - if you're wondering what the wind situation in Fuerteventura is, you can read more about how windy Fuerteventura really is.).
La Palma, La Gomera and El Hierro are usually visited by people who love to be outdoor and active, so most of the activities involve trekking, climbing and other sports. Depending on what you're planning you'll need to bring your own equipment with you, as there aren't many shopping opportunities on these smaller islands.
Final packing advice for the Canary Islands - FAQ
Should I buy sun lotion and other cosmetics back home or at our destination?
If you have room in your luggage, it's more economical to buy them at home, especially sun lotion. If you have a car rental you can do a shopping trip at a big Mercadona or a Lidl, which usually stock their own brand of sun lotion which will work out cheaper than the ones you find at the shops inside the resorts.
Beach towels - what is the price if we want to buy them in the Canaries?
Beach towels are usually cheap, between 3 and 6 Euros, depending on quality and where you're buying.