22 Amazing Photos From La Gomera That Will Make You Want To Visit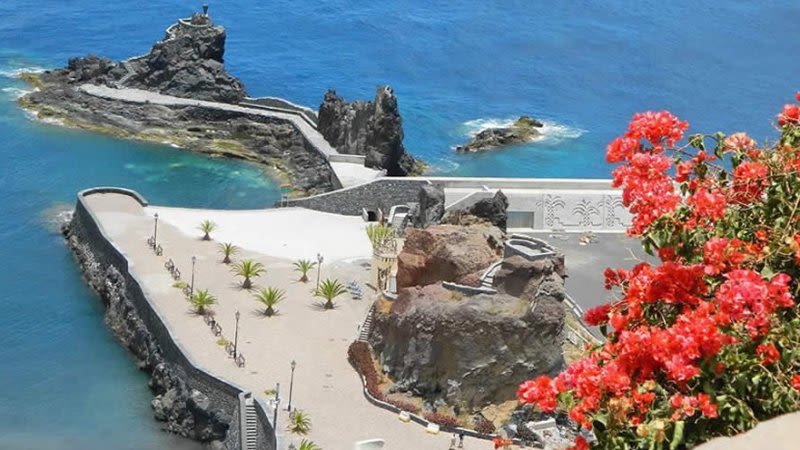 No matter how many travel guides you read, this old saying is still true: a photo is worth 1000 words.
For travel destinations this is 100% accurate, since all you need sometimes is a photo to make you want to discover a place you knew nothing about until that moment.
So if the saying is true, then our post here is worth tens of thousands of words!
Enjoy!
So...
Where is La Gomera?
La Gomera is part of the Canary Islands archipelago, situated in the Atlantic Ocean near the coast of Africa.
However, the archipelago is territory of Spain, so if you decide to visit, you will still be on EU soil.
The closest island to La Gomera is Tenerife, which is also the largest of all 7 main islands that form the archipelago.
How to get to La Gomera
Since La Gomera does not have an international airport, the closest one is the Tenerife South Airport.
So in order to get here, you have to book your ticket to Tenerife and then take the ferry. This is a short journey, only 45 minutes.
From the airport you can take the bus to Los Cristianos, the port from where the ferry leaves for San Sebastian (La Gomera).
Bus schedule from the airport to Los Cristianos available here.
There are 2 ferry companies available: Fred Olsen and Naviera Armas.
You can book the ticket online for a better price. The journey costs around 34 euros/person/one way.
Airplane to La Gomera
If you are staying in the north of Tenerife, or if you arrive on the airport in the north and want to come to La Gomera, you may choose to fly here.
Binter Canarias has daily flights from Tenerife North Airport to San Sebastian airport in La Gomera. The price is almost the same as the ferry, so it depends on you how you choose to make the transfer.
Accommodation in La Gomera
La Gomera is not a destination for those seeking luxury, but it still has some amazing options. We've gathered for you a list of the most amazing Airbnb rentals in La Gomera.
So how about sleeping on a yacht in a marina? Or maybe you would enjoy a quiet holiday with jaw-dropping views of the ocean. You have all the options in our dedicated article above.
If you're undecided in regards to which area to choose as a base for your visit to the island, take a look at our guide about where to stay in La Gomera - it's an overview of the capital and the main towns/resorts and also has a few recommendations for hotels.
Garajonay National Park
The park is situated in the center of the island, and it has been declared a World Heritage Site by the UNESCO.
This is the main attraction in La Gomera, and it offers endless possibilities for hikes and sightseeing.
Garajonay forest is known for the laurel trees that grow here, but there are over 2000 species of plants in total.
The landscape is almost always covered with low clouds and mist, which give the place a mysterious vibe.
The place is well loved by photographers, and you can easily tell why, just by looking at the photos.