3 Places To Watch The Best Sunsets in Fuerteventura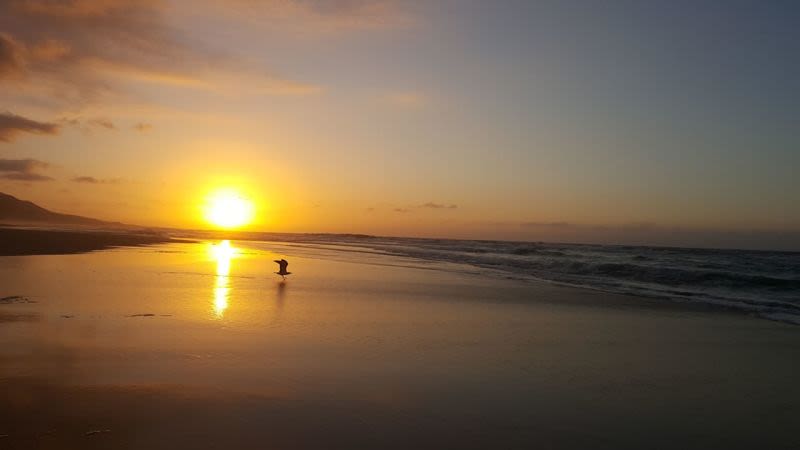 Fuerteventura is an island to be explored and discovered and it's easy to do so if you have a car hire.
One of the most romantic adventures that you can have in Fuerteventura is to watch the sunset on one of its wild beaches on the west coast, where the waves come crushing into the surrounding rocks, offering spectacular sights for those present.
1. A romantic sunset in El Cotillo
El Cotillo is a sleepy fishing village, that harbours some of the most amazing beaches in Fuerteventura: the lagoons and Playa Concha are both places that you should visit at least once during your holiday on the island.
There's a few nice restaurants that offer great views for a dinner in El Cotillo and it's a nice way to have a romantic meal while watching the sunset and the ocean.
2. Sunset in Ajuy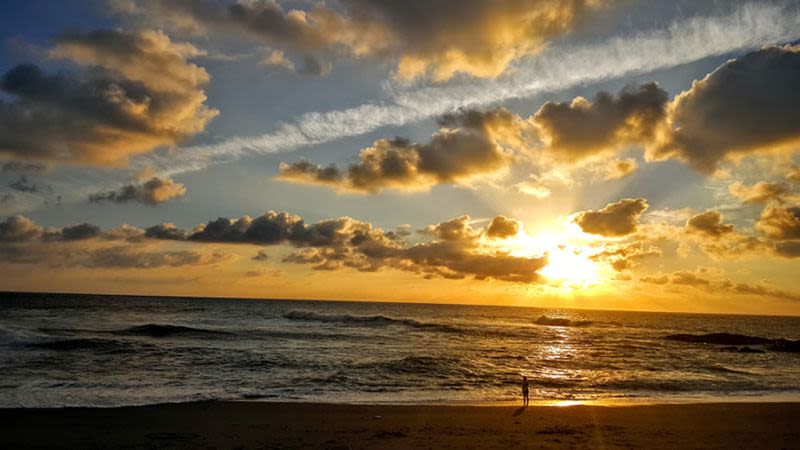 Again on the west coast, Ajuy is usually visited for the amazing caves and the lovely views from the dirt path that takes you to them.
Remember that the west coast is dangerous for swimming, so we would not advise you to try to swim here.
The sky and the beach in Ajuy are quite lovely at sunset and there's not many people around on the beach at that time.
There's a restaurant right close to the beach where you can have dinner while admiring the sunset. The food is good (not amazing, but good), maybe a bit overpriced for its quality, but I suppose that you are paying for the view also.
3. Sunset at Cofete - a romantic experience to be remembered forever
Cofete is the wildest and most amazing beach in Fuerteventura and although access is not easy, it is worth the journey here.
Since it's situated on the west coast, the vast beach of Cofete has to offer one of the greatest views of the sunset in Fuerteventura.
We've experienced sunset on this beach once and it was almost completely deserted, just 2 or 3 other couples had also remained in the area.
The downside of watching the sunset at Cofete is the fact that you will have to drive on that bumpy road in the dark, but if you're careful and you're an experienced driver you should have no problems.
Of course, these are our top 3 suggestions, but no matter where you are on the island you should stop for a few moments and admire the beauty of this island at sunset. Even in Corralejo, watching the sun go down provides a fantastic view of the place under a gorgeous warm light, so you don't have to travel far in order to enjoy a nice experience in Fuerteventura.