Candelaria Carnival 2019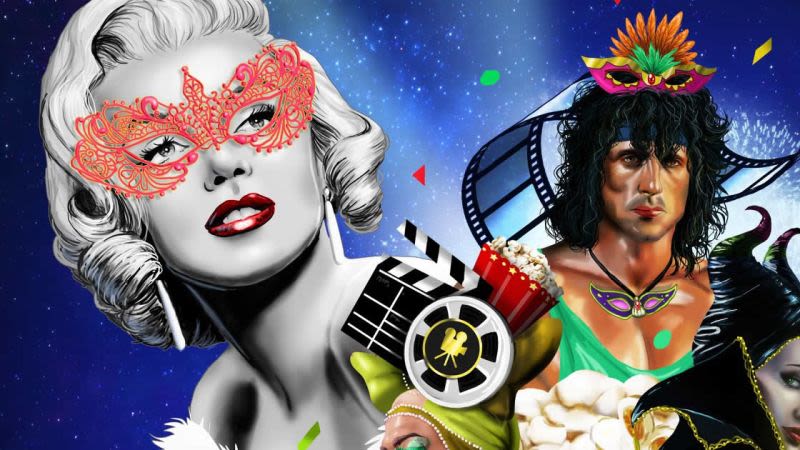 The carnival in Candelaria is usually celebrated after the big carnivals in Santa Cruz de Tenerife and Puerto de la Cruz come to an end.
Carnival Gala, Encuentro de Murgas, Drag Gala, Daytime Carnival and the Parade (Coso) are the main attractions of the celebrations in Candelaria. So if you've missed the carnival in the capital or you just want to enjoy a local fiesta in Candelaria, come and join the party.
Candelaria Carnival 2019 Dates: from 9 to 23 March
The opening night of the events is the presentation of the candidates for the Carnival Queen title. The next week on Friday it's usually the Election of the Carnival Queen, followed by the Meeting of Murgas on the next day. On Sunday the day usually starts with a parade for the children "El Cosito" and it's then followed by Daytime Carnival in Candelaria.
The next weekend starts with the Drag Queen Gala and the carnival ends on Saturday with the big parade in Candelaria and the big party carnival party afterwards.
Schedule for the 2019 Carnival in Candelaria
Theme: Un Carnaval de Cine / A Cinema Carnival
Program of events
Saturday, March 9
9:00 p.m. Espacio Cultural Cine Viejo
Opening event of the carnival and presentation of the candidates to the queen title
MUSICAL GROUP SALSABOR.
BALLET DE LOREN DÍAZ.
BATUCADA ALMAGEC.
COMPARSA TROPICANA.
Friday, March 15
9:00 p.m. Plaza de la Patrona de Canarias
GALA OF ELECTION OF THE QUEEN OF THE CARNIVAL
Participation of the choreographic groups of LOREN DÍAZ, ALICIA FARIÑA, ODALI, CREA HIP HOP AND MUNICIPAL SCHOOL OF RITMOS LATINOS.
COMPARSA INFANTIL TROPICANA.
AGRUPACIÓN DE MAYORES ANTÓN GUANCHE.
BATUCADA ALMAGEC.
COMPARSA TROPICANA.
Special performance of the singer NEO PINTO
Saturday, March 16
11.00 h. La Arena Street (Calle La Arena)
YINKANA CARNAVALERA
11.00 h. Santa María Condes de Abona Street.
FAIR OF EQUALITY / Feria de la Igualdad
Murgas performances, activities, music and workshops.
5:00 p.m. Plaza del Centro Comercial Puntalarga.
CHILDREN'S COSTUMES COMPETITION.
Organized by: Puntalarga Shopping Center.
6:00 p.m. Calle de La Arena and Plaza de la Patrona de Canarias.
REPRESENTATION OF THE "MATACULEBRA" RITUAL.
Canarian tradition of Afro-Cuban origin.
9:00 p.m. Plaza de la Patrona de Canarias
18TH REGIONAL MEETING OF MURGAS
Winners in the interpretation section of the Contests of Santa Cruz de Tenerife and Las Palmas de Gran Canaria.
Guest group: CHOIR THE PROTESTANT from Mérida (Badajoz).
Murga invited: THE ARREMANGADOS.
Live broadcast on TVE in the Canary Islands.
Sunday, March 17
12.00 h. From Plaza de Teror to Plaza de la Patrona de Canarias.
"EL COSITO". Parade for the children
13.00 h. Plaza de la Patrona de Canarias
COREOGRAPHIC FESTIVAL
With the groups CREA HIP HOP, MUNICIPAL SCHOOL OF DANCE OF CANDELARIA, DANCES OF LAURA, BH DANCE, ODALI CLUB DEPORTIVO, MUNICIPAL SCHOOL OF DANCE OF THE BELLY and AZAHAR.
Directs: JONATHAN BARROSO
2:00 p.m. Plaza de la Patrona de Canarias
DAYTIME CARNIVAL IN CANDELARIA
Inflatables and Ametican Track
Kids Comparsas TROPICANA DE CANDELARIA AND LIANCEIROS JUNIOR DE JINÁMAR.
THE REGUETON BAND.
ORCHESTRA JOHNNY MACHINERY.
RAFAEL FLORES "EL MOROCHO".
TONY FROM HEAVEN AND ITS ORCHESTRA.
DARY & SIN FRONTERAS from the Dominican Republic.
BATUCADA ALMAGEC.
Friday, March 22
9:00 p.m. Plaza de la Patrona de Canarias
3rd GALA DRAG DE CANARIAS 2019
Saturday, March 23
Coso de Carnaval - Big Parade from Punta Larga towards Plaza de la Patrona de Canarias where from 19.00 h the big carnival party will start.