Covid-19 in Fuerteventura - 4 new cases & 142 active now on September 14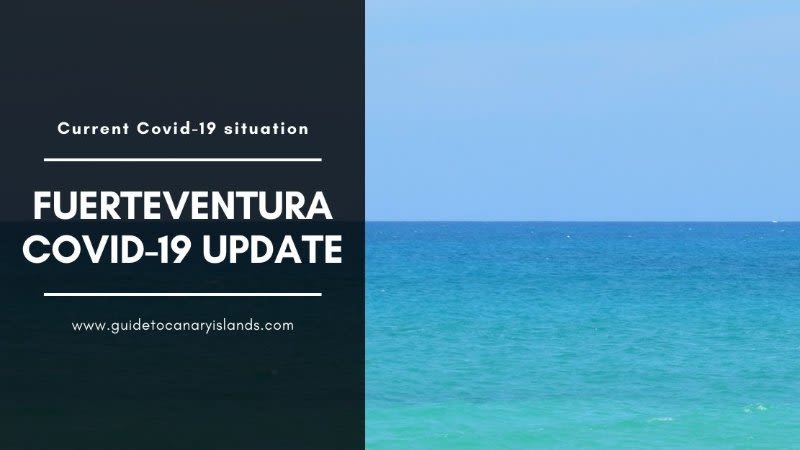 This is our dedicated page for updates on the Coronavirus situation in Fuerteventura, one of the Canary Islands in Spain. For those planning a visit to the island and wondering if it's safe to come or not, we will publish here the info regarding the total number of cases, current active cases, as well as any other details shared by the local authorities.
Covid-19 in Fuerteventura - 14 September 2020
New active cases: 4
New discharges: 19
Total active cases: 142 - out of which:
Active cases in home isolation: 134
Hospitalized active cases: 8
ICU cases: 1
There are 122 local community cases and 20 cases detected among immigrants.
Current active cases by municipality:
108 Puerto del Rosario
16 Pájara
15 Tuineje
7 La Oliva
1 Antigua
Total number of Covid-19 cases in Fuerteventura: 469 (since the start of the pandemic)
Total Recovered cases: 321
Total deaths: 2
This is the current situation on 09/14/2020.
There may some discrepancies between the total number of active cases and the total number of cases per municipality, derived from the fact that the cases are declared based on where a person's health card is registered, not their actual location when they are identified as positives for the virus.
Sources: Cartográfica de Canarias, S.A. (GRAFCAN); Blas Acosta Cabrera (Presidente del Cabildo de Fuerteventura)
Where are the cases located?
Most of the Covid-19 cases in Fuerteventura are located in Puerto del Rosario, the island's capital.
Similar to the other islands in the archipelago, where most of the cases were reported in the capitals, Fuerteventura's resorts like Caleta de Fuste, Corralejo or Costa Calma, have a low incidence of Covid-19 infections.
Due to its location away from mainland Europe, Fuerteventura is probably one of the safest destinations in Europe at the moment, although tourism is greatly affected by the quarantine imposed by most European countries for their residents when returning from holiday.