Fiestas de la Caridad in La Geria 2018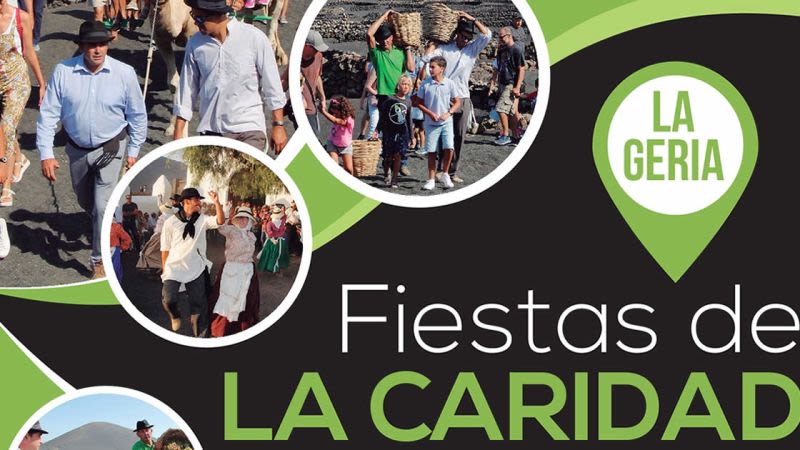 La Geria, in Lanzarote, celebrates this week on the 14th and 15th of August 2018 its festivities in honor of the Virgen de La Caridad, which pay tribute to the wine industry and field workers. On the afternoon of Tuesday, August 14, the festivities will start on the esplanade next to Bodegas Rubicón, along with the bands Janubio and El Geito.
Fiestas de la Caridad - La Geria, Lanzarote - 14th and 15th August 2018
Wednesday August 15th is the main day of the festivities and it will start with a recreation of the grape harvest process, from 10:00 to 12:00 in an act that will include camels as well. This will take place in Bodega La Geria. This act always brings together locals as well as tourists, and afterwards, the band Los Salineros de La Hoya will perform.
In the evening, at 7:00 pm, the Solemn Function will take place, which will feature the performance of the Choir of Yaiza, and after the Mass the Rubicón Folkloric Association will be in charge of closing the festivities.
The councilman for Celebration in Yaiza, Javier Camacho, invites the people of Lanzarote to join in this event which takes place in a truly unique landscape.