Free Bus to the Airport for Tourists in Gran Canaria During the State of Alarm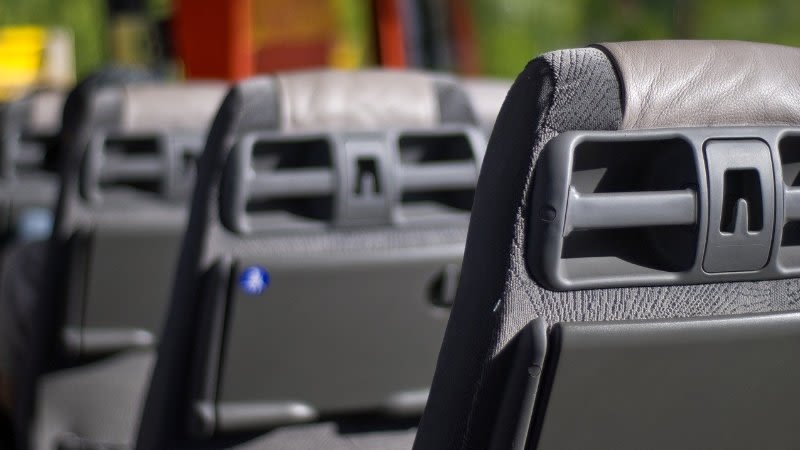 Gran Canaria Tourism Board has announced that the bus ride to the airport for tourists in Gran Canaria during Spain's State of Alarm will be free.
This measure has been adopted in order to help tourists still caught on the island to get to the airport in order to return home. Due to the movement restrictions imposed by the State of Alarm, it was proving difficult for tourists to arrange convenient transfer to the Airport, since people are forbidden to travel more than one in cars and taxis will one take one passenger.
Since cash payment to the bus driver is now forbidden, it was only allowed to use nominal contactless cards (Bonos or tarjetas), which are not available for tourists. The rechargeable bus cards and other types of bonos usually available on Gran Canaria buses aren't working at the moment and can't be recharged either, so only nominal contactless cards are allowed, in order to track the movement of the residents, to ensure the restrictions imposed by the State of Alarm are being respected.
So if you are a tourist in Gran Canaria and you need to get to the airport, you can get on the bus for free. Keep in mind that you can only board the bus through the back door and that buses are transporting people at 33% capacity, so make sure to leave early in order to make it to the airport on time!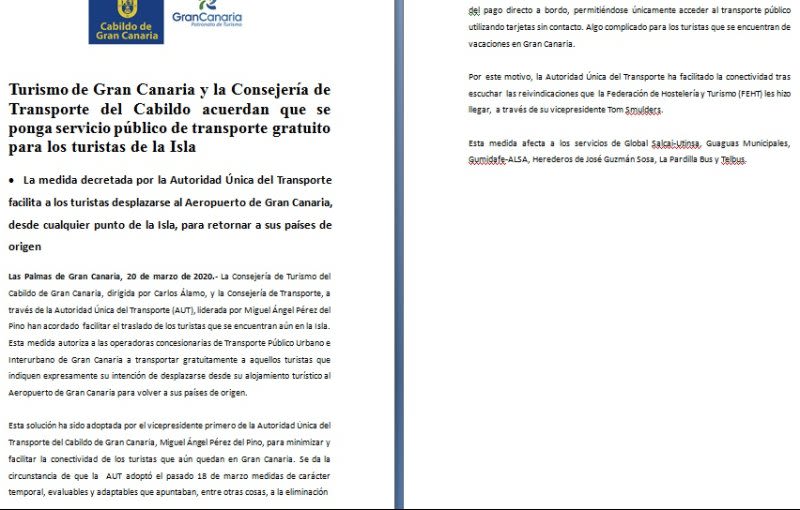 Check the bus company website before traveling to see if there are any new updates on the matter!