Markets in Lanzarote: When, Where and What to Buy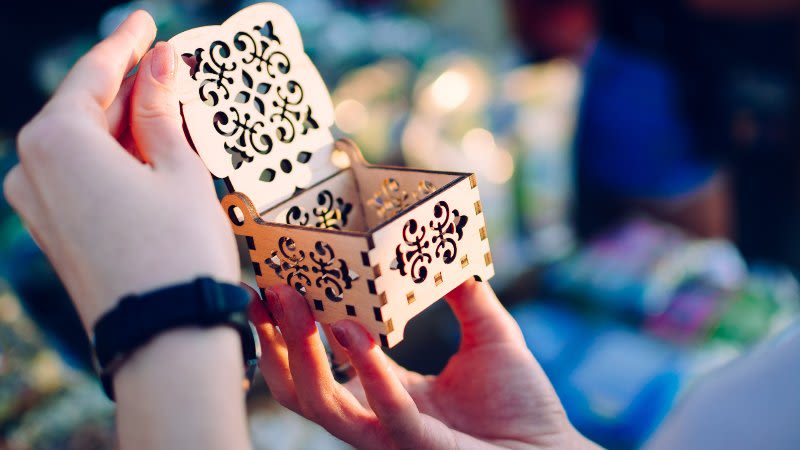 Most of the towns and resorts in Lanzarote have a weekly market going on, so if you want to do some shopping while on holiday, you can spend a few hours browsing through the stalls.
If you want to get some souvenirs to take back home, a visit to one of these markets might be a good idea, but remember to negotiate the price (especially when buying magnets or other types of trinkets which are usually shipped from China).
We always recommend buying something authentic from local artisans and support the local economy (unfortunately there are many stalls selling fake brand stuff at these markets).
A list of Lanzarote Markets
Besides the popular Teguise market, which everyone has heard about probably, there are several other markets all over the island, throughout every resort or town, happening on different days of the week.
Sunday Market in TEGUISE
Hours: from 9:00 to 14:00
The market in Teguise is the largest one of its kind in Lanzarote and maybe in all of the Canary Islands.
Here you'll find everything from handmade souvenirs, fake bags and watches, food stalls, clothes and so much more. The entire town of Teguise is transformed on Sunday and the streets get filled with merchants of all kinds. Beware of pickpockets, as it can get very crowded and always haggle when trying to buy something, as prices are usually inflated.
You can take a break and get breakfast or a coffee at one of the local cafes, as we advise you to arrive as early as possible, in order to avoid the larger crowds and also have a better chance of getting a parking space as close as possible to the market.
Wednesday market in ARRECIFE
Hours: from 9:00 to 14:00
This market is held in a beautiful location, right on the beach promenade. Some of the sellers that come here are the same ones that come to Teguise, so if you don't like large crowds or don't want to travel far (depending on where you're staying), this might be a good market to visit. You can also have a walk afterward through the town, as there are plenty of things to do in Arrecife to spend a day here.
Wednesday and Saturday market in PLAYA BLANCA
This market is held twice each week, in the Puerto Deportivo Marina Rubicon in Playa Blanca. You will find here everything from souvenirs, food, and fake brand items, so always haggle the price before buying something.
Friday market in COSTA TEGUISE
Hours: from 18:00 to 22:00
This market is held on every Friday evening, so it might prove to be a good start to the weekend. The market in Costa Teguise is on Plaza Pueblo Marinero and although smaller than the one in Teguise, it can prove charming due to its location and the many bars and restaurants in the area.
Friday market in PUERTO DEL CARMEN
On Friday mornings the harbour in Puerto del Carmen is the host for a small market, that brings the Old Town to life. There aren't many stalls to look at (compared to other markets), but if you're staying in Puerto del Carmen you should pay it a visit at least once.
Saturday Market in HARIA
Hours: from 10:00 to 14:00
In Plaza de la Constitucion, in Haria, you will find each Saturday a small artisans market, with lots of objects crafted in Lanzarote. This market is different from the rest and its main purpose is to promote artisans from the island and their work.
Saturday and Sunday Market in UGA
Hours: from 9:00 to 14:00
Location: next to the church in Uga, municipality of Yaiza
A small market in Lanzarote, but with a more relaxed and friendly atmosphere, located in the village of Uga, close to Yaiza. You can stop at this market on your way to the volcanic region of Lanzarote.
Sunday Market in MANCHA BLANCA
Hours: from 9:00 to 14:00
This is a small market in the village of Mancha Blanca, where you can find organic products from local farmers, as well as some souvenirs and local crafts.