Visit San Miguel de Tajao, a small coastal town in Tenerife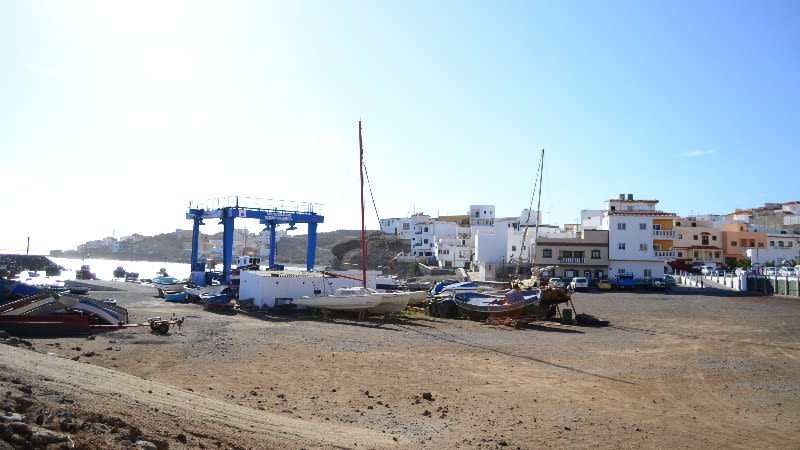 San Miguel de Tajao is a coastal town in the Arico municipality in Tenerife.
The history of the town dates back to the end of the 19th century when only some caves in the area were occupied and used as dwellings.
Until the mid-twentieth century, the place was known under the name of Tabaibarril and it was inhabited until then only by a small number of fishermen's families. In the vicinity, there were quarries of stones that were embarked on ships in the natural port and were taken to other islands or even as far as Cuba, the Philippines, or Puerto Rico.
Nowadays, San Miguel de Tajao is a small urbanization (more of a village, than an actual town), still dedicated to fishing, that has also become a gastronomic destination for some visitors to Tenerife - here you will find many restaurants which serve fresh fish and we definitely recommend coming here for lunch or dinner, especially if you have a rental car and you can drive on your own here (easy access from TF-1).
Things to do in San Miguel de Tajao, Tenerife
There aren't many things to see in Tajao, since the place is quite small and you can easily walk from one side to the other. However, there is a marina and 2 small beaches that you can see if you are in the area.
Playa de Tajao - a pebbly beach, quiet, with no sunbeds or umbrellas. Nice to relax.
Playa de Puerto de Tajao - a smaller beach, next to the marina.
San Miguel de Tajao is not a very popular tourist spot and when we visited the place we ate the most delicious seafood and fresh fish in one of the restaurants close to the harbour (the restaurant was full of Spanish-speaking clientele, not so many tourists). So if you're on the hunt for hidden gems in Tenerife, add this place to your list (just make sure not to visit during the siesta hours, as most of the restaurants will be closed during that time).