5 Secret Places in Tenerife - Discover the Island's Hidden Gems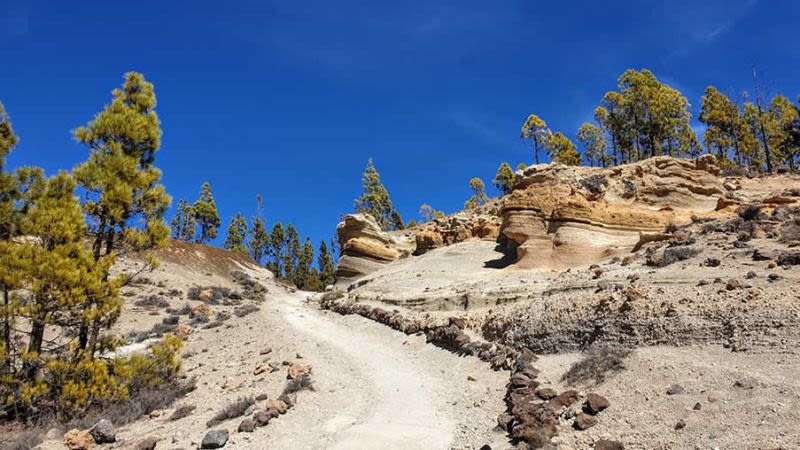 Tenerife is the largest of the Canary Islands and most popular by far - in 2017 it received almost 2 million tourists in the first quarter only.
There are lots of places to see and visit while in Tenerife, with the most popular being Teide National Park, which deserves an entire day of exploration to see the beauty of the landscape.
But where to go if you want to escape the crowds and discover new and unique spots?
If you're a first time visitor to Tenerife, depending on how long you're planning to stay, you should concentrate on seeing the main attractions: Masca, Teide National Park, Garachico, La Orotava, Los Gigantes cliffs. We've seen these places recommended as secret spots in Tenerife, and although charming and a MUST to see while in Tenerife, they are not so secret anymore, as they're featured in all the travel guides regarding the island.
If you're a returning visitor who thinks he's seen it all, you can go through our list below to see if you discover something new for your next trip.
5 Hidden Gems in Tenerife- Secret Places to Discover Off The Beaten Path in Tenerife
Tenerife is an island full of surprises and if you're not afraid to venture out of the big resorts in the south, you'll discover there's always something new to do or see.
Cueva del Viento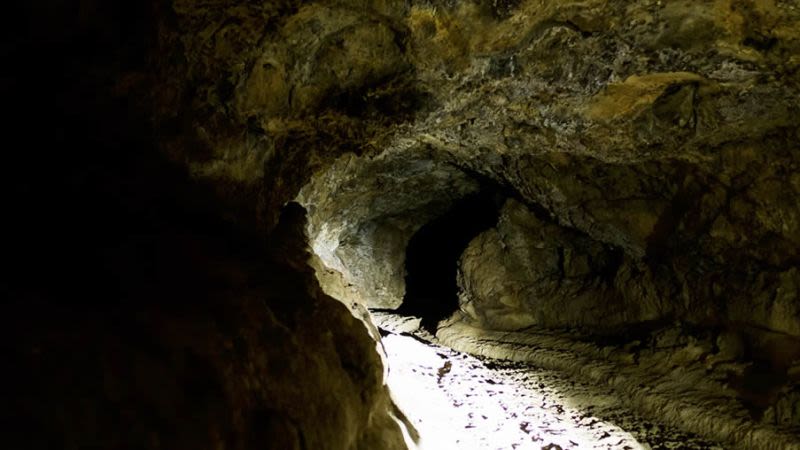 Cueva del Viento is a volcanic cave, which was formed 27000 years ago and its name translates to Cave of the Wind.
It was formed during the basaltic emissions of the first eruptive phase of Pico Viejo, when the lava channels were formed and they became 2 galleries known as Los Ingleses and Sobrado Inferior.
Cueva del Viento is located in the Icod de los Vinos municipality and if you want to visit you should know that the cave has no artificial lighting and it can only be visited with a guided tour.
Tours are available in English, German, Spanish or French and you should book online.
Punta de Teno Lighthouse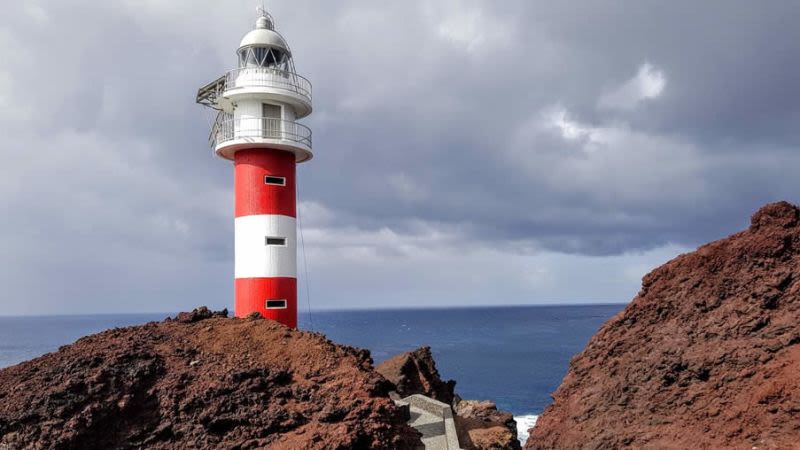 Punta de Teno Lighthouse is located in the Buenavista del Norte municipality and from here you can admire one of the most amazing sunsets in Tenerife.
The drive up to the lighthouse is also a reason in itself to visit this place, although nowadays, during the weekends, you can only go to the lighthouse using the public bus from a certain point, because there isn't enough room for parking. So if you have a private car hire, we recommend you do the drive up there during the weekdays.
Cueva El Tancon
Cueva El Tancon, located in Puerto de Santiago, is one of the most amazing marine caves in the Canary Islands and of the best kept secrets in Tenerife. Keep in mind though that this place is very dangerous, depending on the current state of the ocean, one of the reasons why it's not advertised more as a place to visit.
Many people have drowned here in the past because they were swept away by the powerful waves, but there are also days when there's no currents and waves and you can go inside this magical cave.
San Andres Bunker
This bunker was constructed in the Second World War for protection in case of an attack.
It is located just 9 km from Santa Cruz de Tenerife, up on the mountain above from Las Teresitas beach. From inside the bunker you get an amazing view of the beach, but you'll need to have a flashlight with you in order to get around the bunker.
The outside is as interesting as the inside, due to the fact that you get the same amazing views of Playa de las Teresitas and the ocean.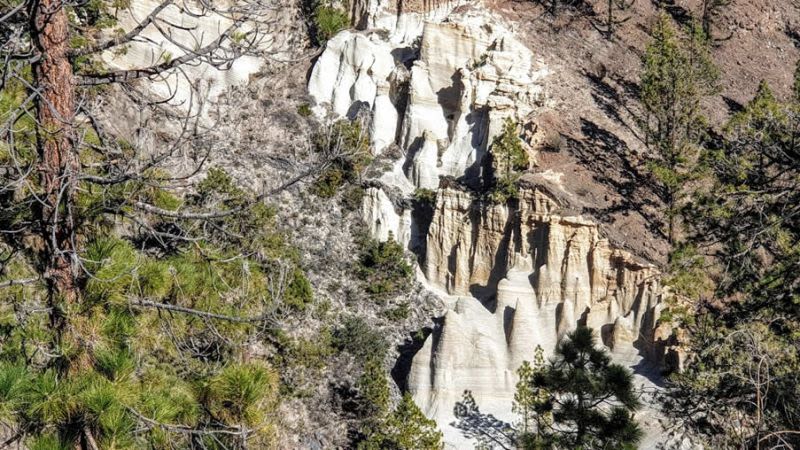 Tenerife's landscape is full of surprises and one of them is located close to the town of Vilaflor, which is the highest town on the island, at the altitude of 1400 m.
The Lunar Landscape is actually part of the Corona Forestal Natural Park, so the 13 km circular hike will take you through a pine forest, which will then lead to the moon like landscape that everyone wants to see. This isn't a difficult trek, but it takes around 4-5 hours and you should wear proper trekking shoes and bring water and snacks.
As you can see, there are many amazing secret places to visit Tenerife, as long as you're willing to go out and explore.