10 Best Viewpoints in Tenerife - Enjoy Tenerife's stunning views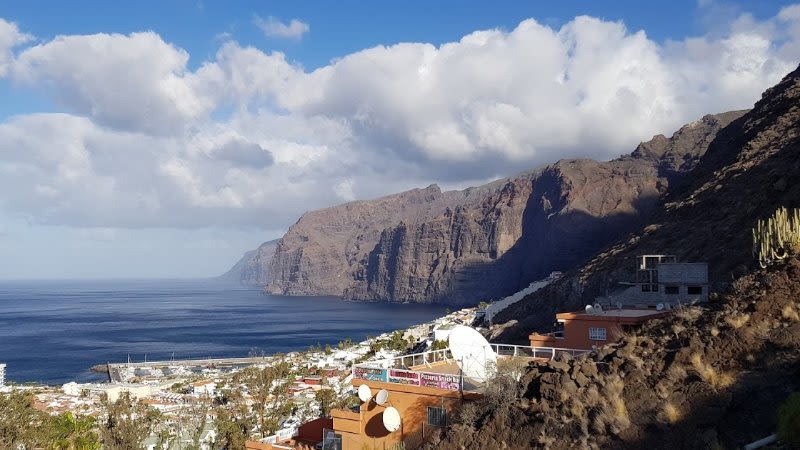 If you're looking for the best views in Tenerife, then you should know that you're never far away from one, since the island has a vast network of Miradors or Viewpoints, from where you can admire the lovely views around the island.
Tenerife is the largest Canary Island and right in the center you have the unique Mount Teide, the highest peak in Spain, which can be seen from almost everywhere on the island, so you will find a lot of viewpoints in Tenerife from where you can admire this majestic volcano.
If you decide to rent a car while in Tenerife, you'll be able to drive around the island freely and you can stop at any of these viewpoints to see different landscapes which are all representative of the island of Tenerife.
There are so many viewpoints around Tenerife that you can simply drive around the island and you will encounter them along the way and you can stop to see the lovely views from different parts of the island.
But if you want to see some of the most fantastic views in Tenerife from the best viewpoints which are spread in different areas and municipalities, then follow our guide and make sure to have your phone ready to take some amazing photos.
Our top 10 viewpoints in Tenerife
Although there are some great viewpoints in the south of the island, we have to admit that in our opinion the best viewpoints in Tenerife are located in the north, so don't skip visiting the northern part of Tenerife.
Punta de Teno Viewpoint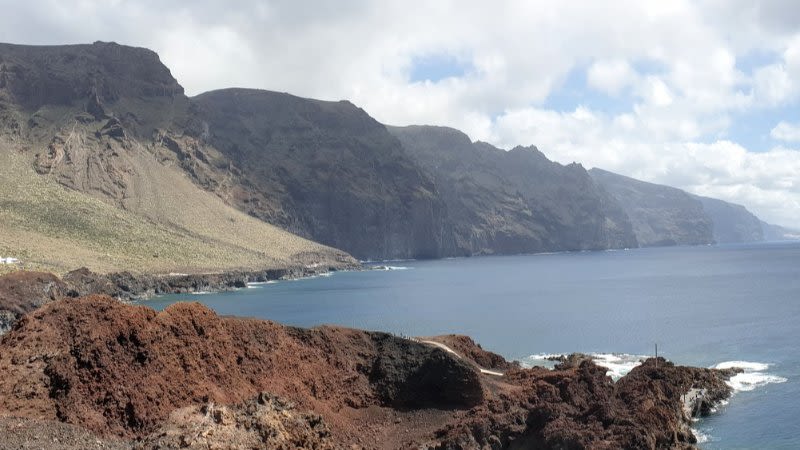 If you go to Punta del Teno you will get a different perspective of the Los Gigantes cliffs, as you will see them from a different part of the island.
Check out our article about Punta de Teno, to make sure you know all the details about getting there and access, as you're not allowed to drive yourself during weekends.
Mirador Cruz del Carmen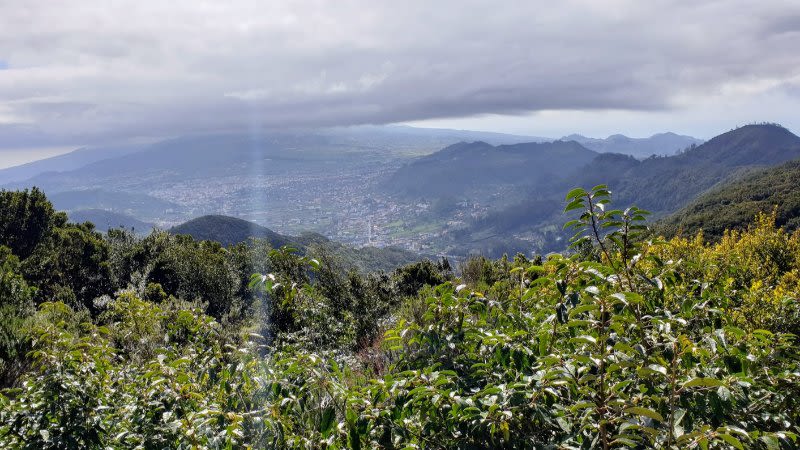 This viewpoint is located in the municipality of San Cristóbal de La Laguna and you get some expansive views of the valley below, as well as of Mount Teide.
This viewpoint is situated on one of the main routes to access Anaga Rural Park, so make sure to stop here when visiting this side of Tenerife.
Las Teresitas Viewpoint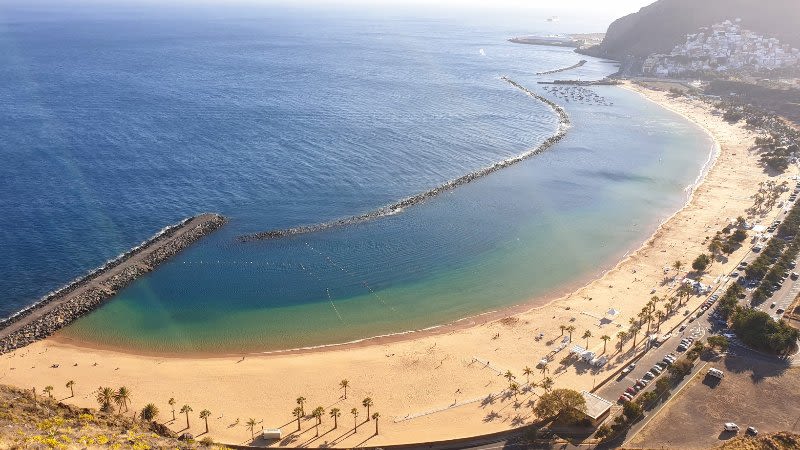 All the gorgeous photos that you see of Playa Las Teresitas from above are for sure taken from this very spot, which is marked on Google Maps as Mirador Las Teresitas.
There is some room to park the car on the side of the road, although it's on a curb, so not quite safe. There is also a fence in the area, so it's not a proper viewpoint like the other on the list, since it's not that easy to stop or take pictures. However, it's a very popular spot to visit if you want to see Las Teresitas beach from above and take the classic photo which is on so many postcards of Tenerife.
Pico del Ingles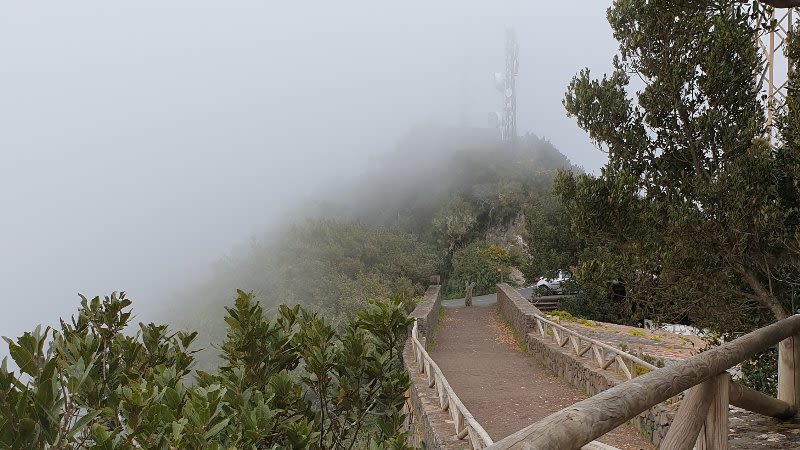 This place can be a hit or miss in terms of view because it is often surrounded by clouds and mystery, so although sometimes you might not be able to see the view below, you will most definitely have an interesting and unique experience, which could help you understand better the different microclimates of Tenerife.
Mirador de La Garañona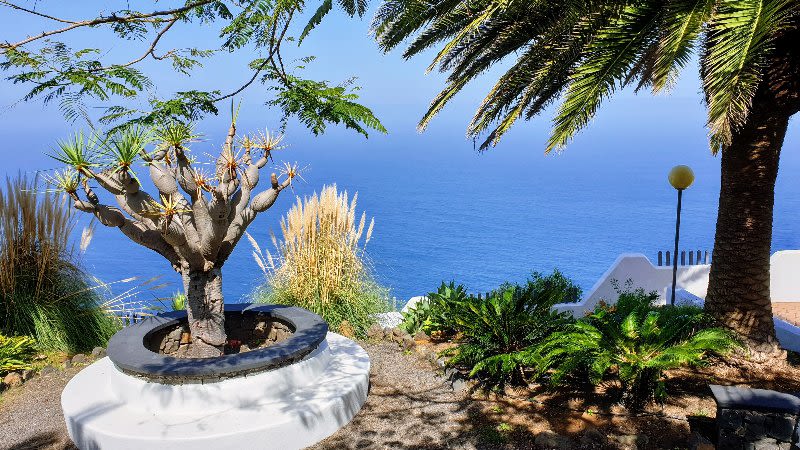 We discovered this viewpoint by chance while exploring El Sauzal, one of the hidden gems worth a visit in the north of Tenerife.
La Garañona viewpoint offers not only spectacular views of the ocean and the coast but it's also arranged as a small park, so you can spend a while relaxing.
Mirador de La Bermeja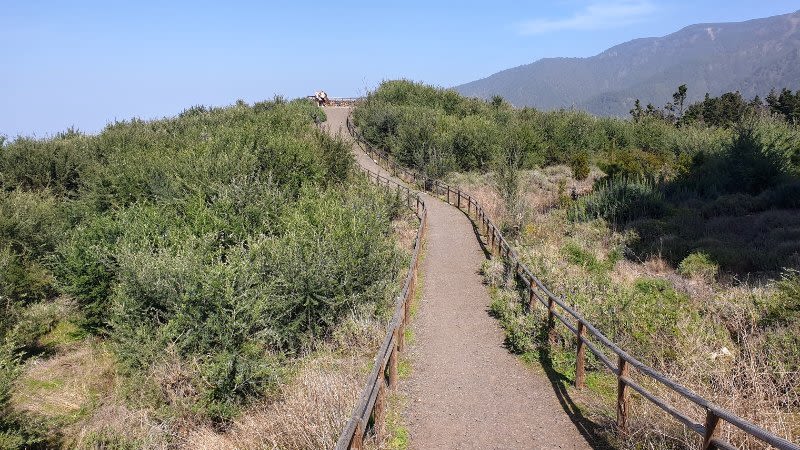 This viewpoint is on the road that leads from Mt. Teide to La Orotava and you can simply see it along the way and stop to admire the view. It's a lovely observation deck and the view is worth stopping and sometimes you can observe the sea of clouds from up here.
Altos de Baracán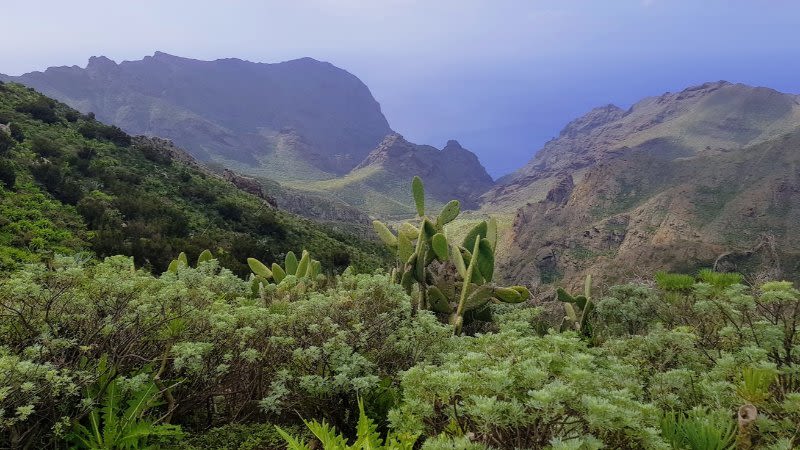 On the road that leads from Santiago del Teide to Masca, you will encounter this viewpoint which will probably leave you breathless when you see this spectacular view for the first time. The road to Masca is full of incredible views and the drive itself is also part of the thrill.
Mirador Archipenque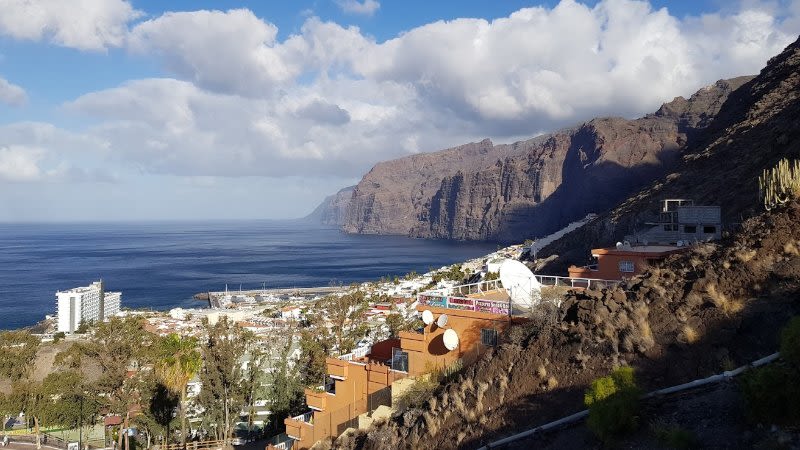 This is one of the most accessible viewpoints on this list, offering fantastic views of Los Gigantes cliffs. We absolutely love this area of Tenerife and we usually stay in Puerto de Santiago or Playa La Arena when visiting the island.
There are plenty of parking spaces to stop on the side of the road and at this viewpoint, you can also sit down to grab a coffee if you want to get the best view of Los Gigantes cliffs.
Mirador de Chipeque
If you have a rental car you can stop at this viewpoint on your from Teide to La Laguna.
There's a big parking lot to stop the car and if you're lucky you'll get to see one of the most exciting views on the island, with the famous sea of clouds, which like we already mentioned before in this article, can be seen from several viewpoints in Tenerife, so maybe you'll be lucky enough to see it at least once.
Montaña Amarilla (Yellow Mountain)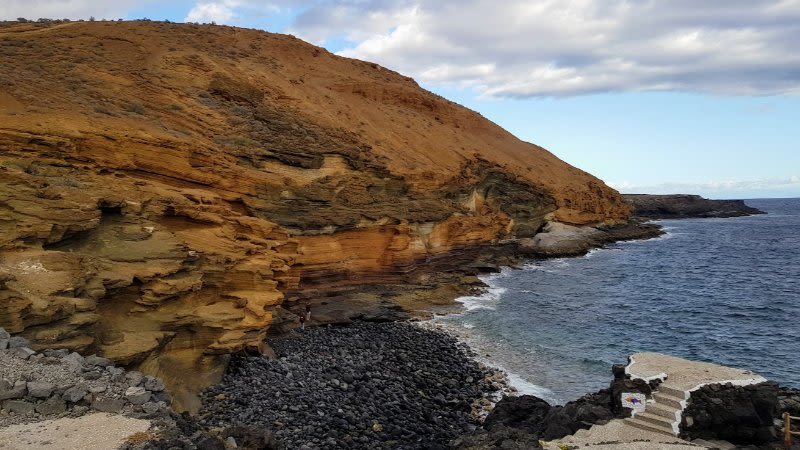 This viewpoint is located in the south of Tenerife and from here you can see the unique landscape know as Montana Amarilla or Yellow Mountain. You can spend your time at the beach to see the landscape up close and afterward, you can climb up to see it from above, especially if you can tolerate the wind, which can be quite strong in this part of the island.