Summer Carnival in Puerto de la Cruz 2019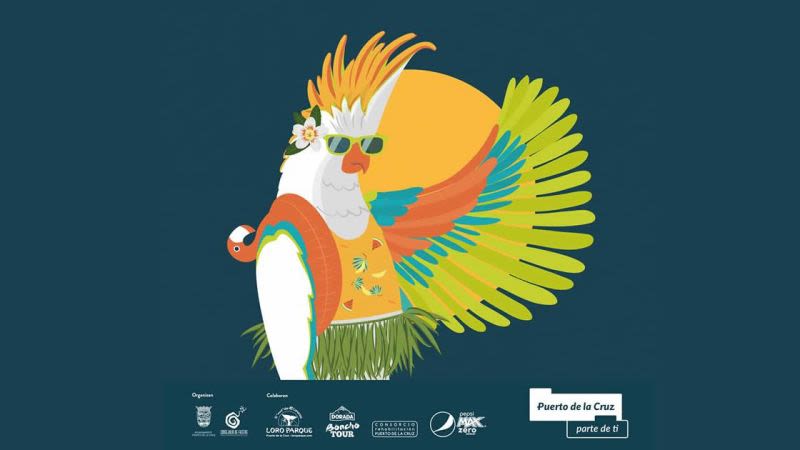 Besides the main carnival in Puerto de la Cruz, the city also hosts another big event which marks the end of summer with a big series of celebrations.
Carnaval de verano Puerto de la Cruz 2019 - Summer Carnival Puerto de la Cruz: 13 - 15 September 2019
This carnival is organized over the course of three days, so it's a good opportunity to have a good time while on holiday and many people will travel to Puerto de la Cruz in order to take part in the event.
The authorities have already announced the dates for this year's edition of the summer carnival. The weather will probably be much more favorable in September compared to the weather during the carnival in February/ March, so spectators will be able to fully enjoy the shows without the danger of rain or storms.
Schedule for the 2019 summer carnival in Puerto de la Cruz
Friday, September 13th
From 10:00 a.m. the carnival costumes will be on exhibit at the following hotels: H10 Tenerife Playa, Hotel Orotava Palace, Hotel Sol Atlantis, Valle Mar and Las Vegas.
The party will start at 10 p.m. with Disco Night Party in Lago Martianez.
There will be competitions for the best carnival costume, so all participants are advised to come dressed in costumes.
Saturday, September 14th
In Lago Martianez - Fiesta de Flotador
Tickets will cost the same as the normal entrance price to Lago Martianez.
Sunday, September 15th
This is a day dedicated to children's activities that will take place in Plaza de Europa from 10:00 pm to 2:00 pm, and from 1:00 pm in Plaza de los reyes Catolicos.
You can also read more about the latest edition of the International Carnival in Puerto de la Cruz, where the dates and the theme have already been announced.
Did you know that the carnival in Puerto de la Cruz is of international importance and also the second largest on the island after the Santa Cruz de Tenerife Carnival?