Tenerife Holiday Deals 2019/2020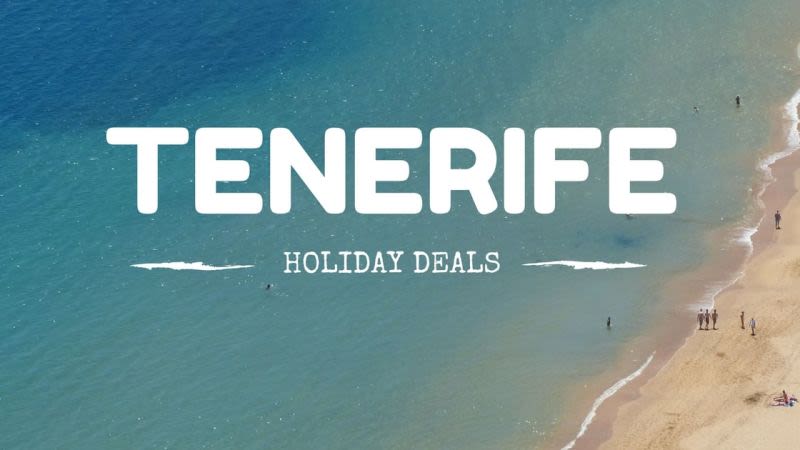 With warm weather all year round, Tenerife is one of the top choices for holidaymakers in the UK who are looking for a sunny holiday even during the winter months.
If you're still debating which resort would be best for your holiday, take a look at our guide on where to stay in Tenerife and maybe it will help you decide. The south of Tenerife is your best bet for warm sunny days, with Los Cristianos, Playa de las Americas and Costa Adeje being the most popular choices in terms of accommodation.

100
£

OFF SEPTEMBER TO DECEMBER 2018 HOLIDAYS

*Save £100 (£900 minimum spend)

100£ OFF. Use code: ESCAPE18

On selected holidays where you see this promo code discount code being advertised, this code must be entered on the payment page of this website to get £100 off per booking – the amount you save will be calculated on the payment page after you enter the promo code and will be based on the total holiday cost (excluding travel insurance). This code applies for holidays between 1 September 2018 and 31 December 2018.
Costa Adeje Holidays
Costa Adeje is a lively resort with access to many great beaches and also close to the popular Siam Park, the best waterpark in the world 4 years in a row (according to Tripadvisor). If you're planning to spend you holiday in this area, check out our list of things to do in Costa Adeje.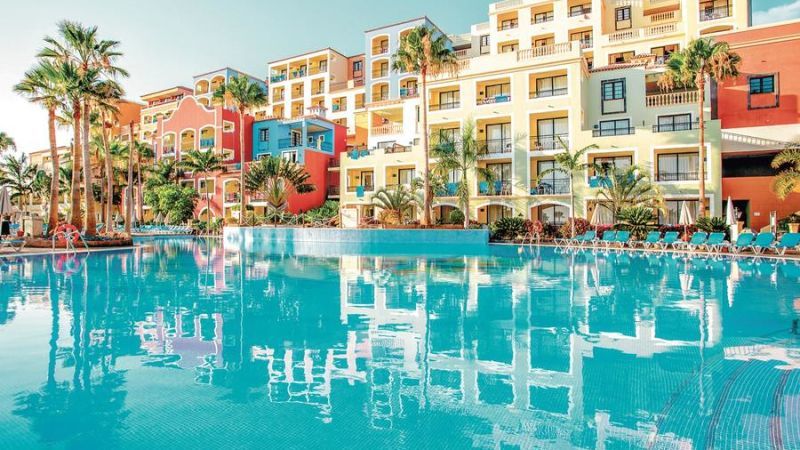 Sunlight Bahia Principe Costa Adeje Holiday Deal

£541.00 pp / 7 Nights, All Inclusive + Flight + 20kgs Luggage Allowance
4 **** Hotel
Located 2 km from Playa Paraiso
The hotel is set on hilly terrain and may not be suitable for guests with mobility difficulties.
ALL INCLUSIVE Holiday Package
7 Nights package
Bus service to Playa de las Américas twice a day (one complimentary).
3 swimming pools
4 restaurants in the hotel
3 bars
a chill out zone where you can enjoy some amazing cocktails
Lollo & Bernie Kids' Club (3-7yrs) and Junior Club (8-11yrs) operate year round at Bahia Principe Tenerife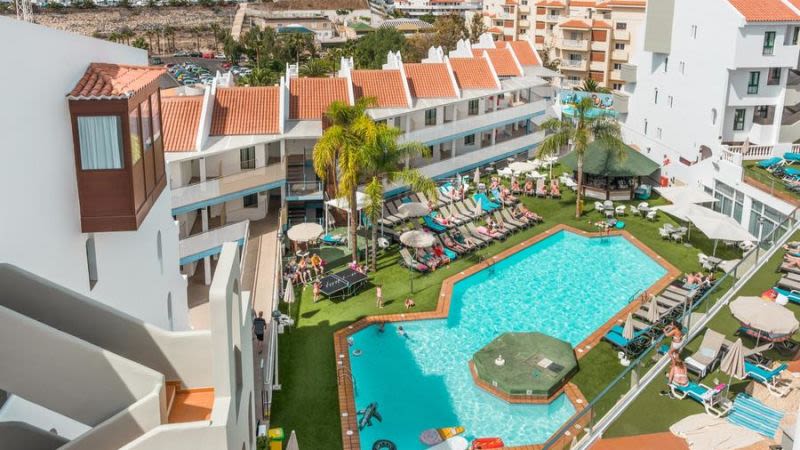 Playa Olid & Siam Park Costa Adeje Holiday Deal
£450.00 pp / 7 Nights, All Inclusive + Flight + 15kgs Luggage Allowance
3 *** Hotel
Located in Costa Adeje
ALL INCLUSIVE Holiday Package
Unlimited access to Siam Park included
7 Nights Package
1 Restaurant
2 Pool bars
Located in an elevated position, situated 800m from the nearest beach
2 Swimming pool
Swimming pool for children + Hotel-run kids' club (4-12yrs)
Solarium and table tennis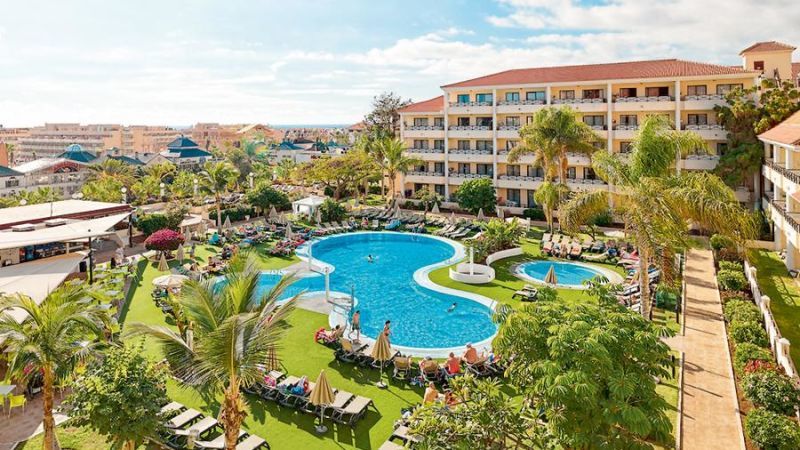 Parque de la Paz in Playa de las Americas Holiday Deal

£510.00 pp / 7 Nights, All Inclusive + Flight + 15kgs Luggage Allowance
3 *** ApartHotel
Located in Playa de las Americas
ALL INCLUSIVE Holiday Package
7 Nights Package
Located 250m from the nearest beach and local restaurants, bars and shops
2 restaurants
1 Swimming pool
Shallow splash pool
Hotel run kids club (from May to October)
1 pool bar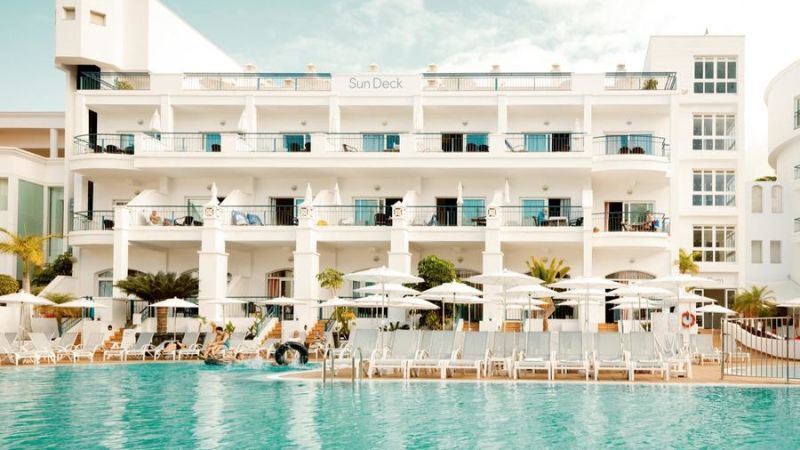 Sunwing Resort Fanabe Holiday Deal

£385.00 pp / 7 Nights, Self Catering + Flight + 15kgs Luggage Allowance
4 **** ApartHotel
Located in Costa Adeje
Self Catering
Sunwing Resort Fanabe is a non-smoking hotel, however there is a designated smoking area.
7 Nights Package
Located 300m from Playa Fanabe beach. 50 m from the nearest shops.
2 Restaurants
1 Pool bar
2 Swimming pool
1 Swimming pool for children
Mini-land (3-7yrs) with Lollo & Bernie plus kids/teen activities (8-15yrs) and activities for 12-15 yrs, (mid Jun-mid Aug), based on a five-days-a-week program
Private accommodation - Apartment rentals and private villas
If you're looking for a self catering holiday, you can always look for an apartment or a villa and enjoy a holiday away from the hustle and bustle of a big hotel.
GET YOUR 34€ AIRBNB COUPON CODE NOW!
If you create a new account you can get up to 34€ Free Travel Credit on Airbnb. Just click below and Sign up on the Airbnb website. Once you've created your new account you are ready to go and the credit will be automatically applied to your first reservation with a total of more than 69€.