9 BEST Things To Do in San Cristobal de La Laguna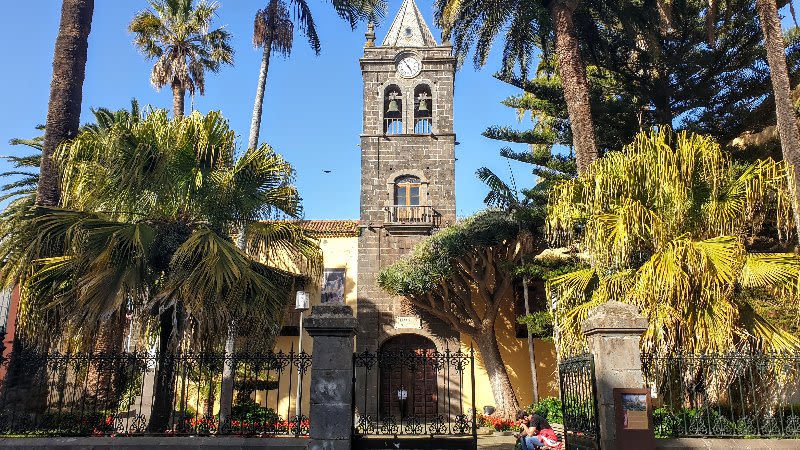 S.C. La Laguna was the first town founded in Tenerife due to its strategic location on the island: it has a natural source of fresh water and it was away from the coast, which meant it was protected from pirate attacks.
San Cristobal de La Laguna is the second largest town in Tenerife and the third largest in all the Canary Islands archipelago surpassed only by Santa Cruz de Tenerife and Las Palmas (the capital of Gran Canaria).
What to do in La Laguna - Visit the Old Town and Historical Center
In 1999, the historical center of La Laguna has been declared a World Heritage Site by UNESCO and if you want to get to know more about the real Tenerife, we strongly recommend a visit to San Cristobal de La Laguna. The north of Tenerife is very different from the south, more authentic and full of history, besides being also greener, so make sure to spend some time discovering its best sights.
1. Plaza del Adelantado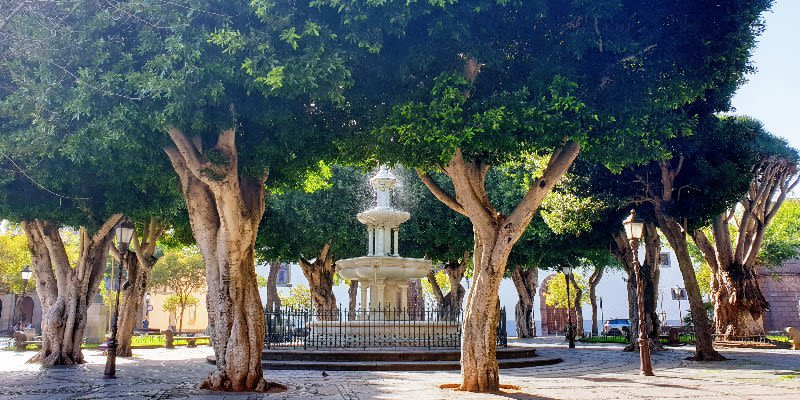 Plaza del Adelantado is a good place to start your visit to La Laguna, especially if you have arrived with your own rental car, as nearby there is a big paid parking (Las Quinteras Parking - MUVISA).
La Laguna is quite a busy town in terms of car traffic and there aren't many free parking places close to the city center, so we advise you to choose a paid parking and save some time (and energy) looking for a place to park.
2. San Cristobal de La Laguna City Hall
On the opposite side of the Adelantado Square from Ermita de San Miguel, you will find the building of the City Hall of La Laguna, which used to be the building where the Cabildo de Tenerife had its headquarters.
Next to the Ayuntamiento de La Laguna (City Hall), you will also see other important buildings like Colegio de las Dominicas, Casa del Corregidor, Casa de la Alhondiga and Casa Alvarado-Bracamonte.
3. Ermita de San Miguel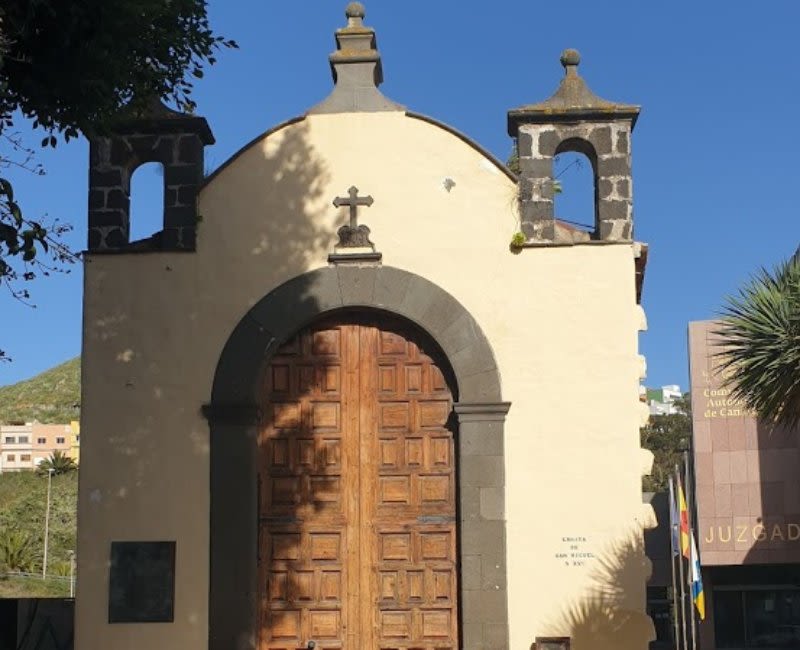 Ermita de San Miguel is located right next to Plaza del Adelantado; it was built back in 1506 and it was restored by the Cabildo in the 20th century, being used now as an exhibition hall.
4. Palacio de Nava
Another historical building located in the vicinity of Plaza del Adelantado. It is considered an unusual example of typical Canarian architecture and it has been classified as a monument since 1976.
5. Museum of the History of Tenerife - Casa Lercaro
This museum is located in the Old Town of La Laguna and it is hosted in a building dating from the 16th century, very representative to the islands in terms of traditional architecture. The museum nowadays showcases exhibitions on the economic & cultural history of the Canary Islands.
For English-speaking visitors, we recommend getting the audio guide, as the explanations inside the museum are all in Spanish and you may not understand much otherwise. The ticket is fairly cheap and the Museum of History and Anthropology of Tenerife is worth a visit if you want to know more about the island's past.
6. The Cathedral of Nuestra Senora de Los Remedios
It is a roman catholic church, completed in 1915, dedicated to the Virgin of Los Remedios which is the patron of the Roman Catholic Diocese of San Cristóbal de La Laguna and the island of Tenerife.
7. Square of the Supreme Council of the Canaries
We really loved the atmosphere around this square, with all the big palm trees and the imposing building belonging to the Supreme Council of the Canary Islands.
8. Take a long walk through La Laguna, Tenerife's former capital
The historical center of La Laguna is full of old buildings with a rich past and interesting stories, so the best way to discover as much as possible is to simply get lost walking around its narrow streets.
9. Museum of Science and Cosmos
The Museum of Science and the Cosmos is a great experience for visitors of all ages. If you don't speak Spanish at all it might be challenging to understand most of the descriptions, but the interactive exhibits can still be enjoyed by most visitors, especially by kids, who will be fascinated by the hands-on aspect of the museum.
Other places to see in San Cristobal de La Laguna
Santo Domingo de Guzman Church and Ex-Convent
Santa Catalina de Siena Convent
De la Cruz Verde Chapel
Casa Riquel
Casa Peraza de Ayala and the Chapel of The Holy Trinity
Casa Mustelier
Casa Bigot
Casa Franco de Castilla
Leal Theater
Church of Nuestra Senora de la Concepcion
San Agustin Church and Ex-Convent
San Francisco Convent
Juzgado de Indias
Casa Uque Botino
Church and Hospital of Nuestra Senora de Los Remedios
Salazar Palace (Episcopal Palace)
House of The Jesuits
Casa Montanes
Casa Linares
Palacete Rodriguez de Azero
San Juan Bautista Convent
Tourist Information Office in San Cristobal de La Laguna
Calle Obispo Rey Redondo, 7, 38201 San Cristóbal de La Laguna
We recommend you to go to the Tourist Information Office in La Laguna, where you can ask for a map of the city, where you have all these buildings marked and you can easily discover all of them.
Also ask about the free walking tours organized by the Tourist Office and the City Council of La Laguna, available in multiple languages, several times each day, from Monday through Friday.
Other towns to visit in the municipality of San Cristobal de La Laguna:
FAQ about visiting La Laguna, Tenerife
Is La Laguna worth visiting?
Yes, as Tenerife's former capital, La Laguna is home to many historical buildings, with interesting architecture, which is worth seeing.
Is La Laguna a good place for shopping in Tenerife?
If you want to do some shopping in La Laguna, we recommend Centro Comercial La Laguna, where you can also find a big Al Campo supermarket. For more special shopping, we recommend heading over to the Old Town of La Laguna, where you'll find many shops with artisanal products, made locally in Tenerife.