7 Best Holiday Villas & Apartments in La Gomera on Airbnb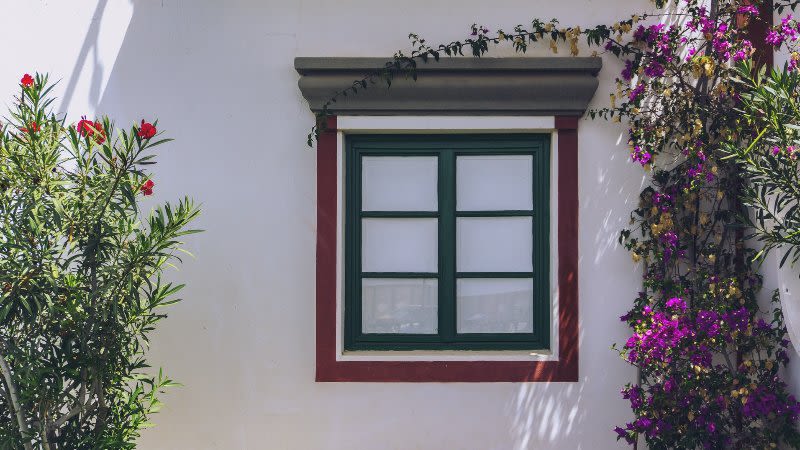 If you want a holiday to relax and enjoy some peace and quiet, then La Gomera is the perfect island in the Canaries for your next holiday.
La Gomera situated really close to Tenerife, but it is so different and you will probably fall in love with the amazing views and the natural park.
We've prepared a list of the best villas and apartments to rent in La Gomera, available on Airbnb. The list is based on reviews, location, price and facilities.
There aren't as many options to choose from as on the bigger and more touristic islands, but you can still find beautiful places to rent, at a fraction of the price you'd pay in Tenerife for example.
La Gomera is definitely a place to come and explore, so give it more than just a day trip from Tenerife. By reading our list you'll find out more about the best places to stay in La Gomera and maybe you'll decide to give it a try.
If you'd like to split your holiday between Tenerife and La Gomera, then we have a similar list of the best private rentals in Tenerife.
Although the island is small, you can still find beautiful villas to rent in La Gomera and also lovely apartments, which are ideal for a couple's holiday, when you want a private spot, with a beautiful view and more space than you usually get in a hotel room.
1. Ocean view villa - Playa Santiago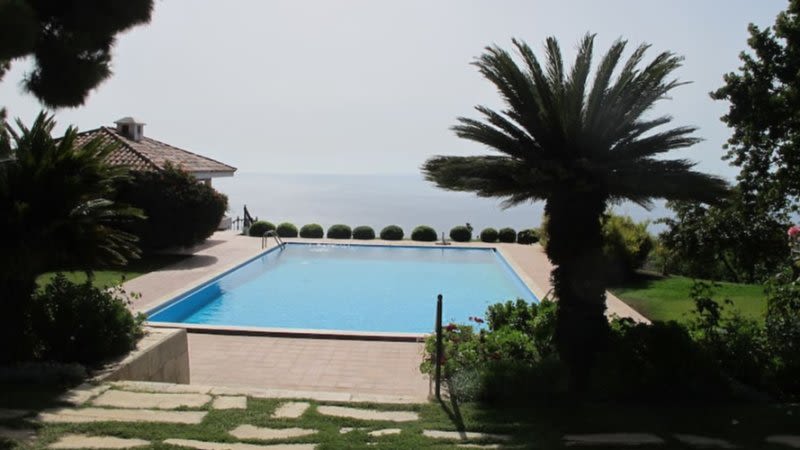 Check details on the listing page
This is probably one of the most premium and luxury villas that you will find available for rent in La Gomera, listed on Airbnb.
The villa has two apartments, one downstairs and one upstairs, both equipped with a fully functional kitchen.
You will also have access to the gorgeous pool, with amazing views of the ocean.
The village of Playa Santiago is a quiet place, with just one supermarket and a few small restaurants.
The Ocean Views Villa offers wireless internet and free parking on the premises, so you'll have all the comfort you need to feel at home.
2. Villa Aloe for family holidays - Agulo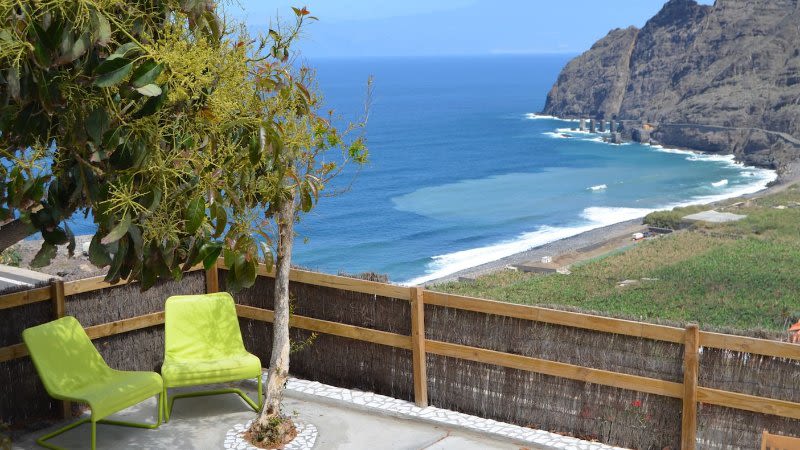 A house built in the '20s, which has been recently renovated with all details in mind for a relaxing holiday in La Gomera.
The views are among some of the most amazing in La Gomera: towards the Atlantic ocean and you can also admire the majestic Mount Teide in Tenerife.
This rental house in La Gomera offers a large outside space completed by a barbecue for an intimate dinner on the terrace.

3. Lovely house with stunning views - Pista Cabo Verde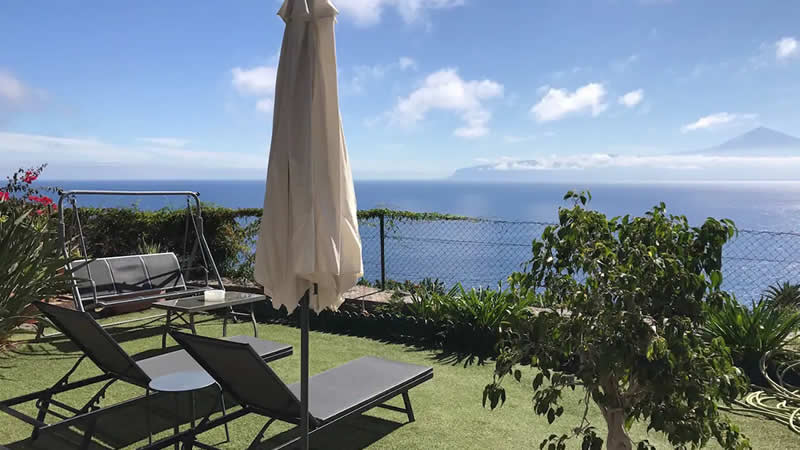 This house has 2 bedrooms, and it can accommodate 4 people.
The place has amazing views, it's actually situated in a stunningly beautiful location, overlooking the ocean. Most of your time at this house will certainly be spent on the terrace, enjoying the incredible views.
Plus, this rental home in La Gomera is surrounded by avocado, mango trees and bananas.
4. Cozy holiday home - Alojera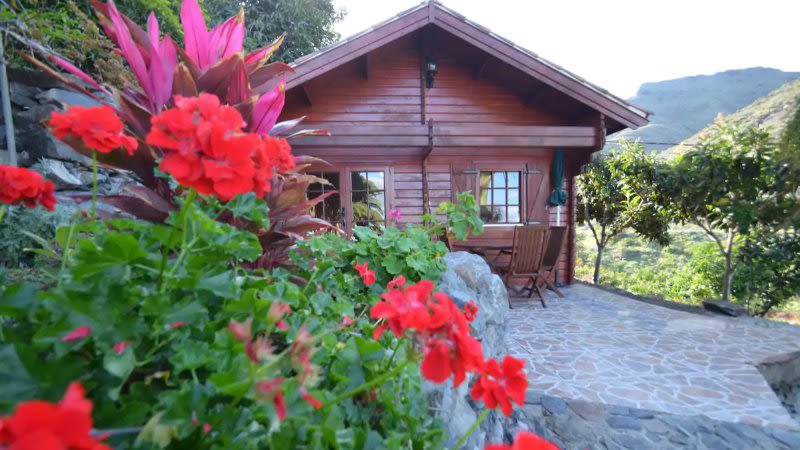 This is a cozy wooden house in La Gomera, carefully furnished to suit the needs of any tourists visiting the island. The area where it is located is very green and peaceful, on the west coast of the island.
You will have a wonderful terrace at your disposal, with furniture and barbecue, overlooking a green valley.
This holiday house in La Gomera is ideal for anyone looking for a quiet place, without much tourism and noise.
5. Apartments with an incredible view - Hermigua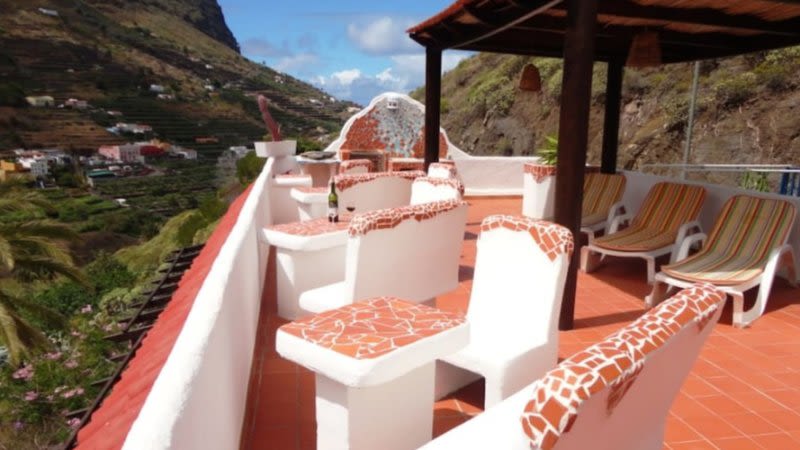 Each apartment can accommodate up to 3 people, and there are a total of 6 apartments available on the premises.
There is a nice sun terrace, with chairs, tables and sun loungers, so you can enjoy the beautiful weather in La Gomera.
These holiday rental apartments in La Gomera come at a very reasonable daily price and according to the reviews, it's one of the most popular Airbnbs in La Gomera.
6. Stay On a Boat: Yacht Brego - San Sebastián de La Gomera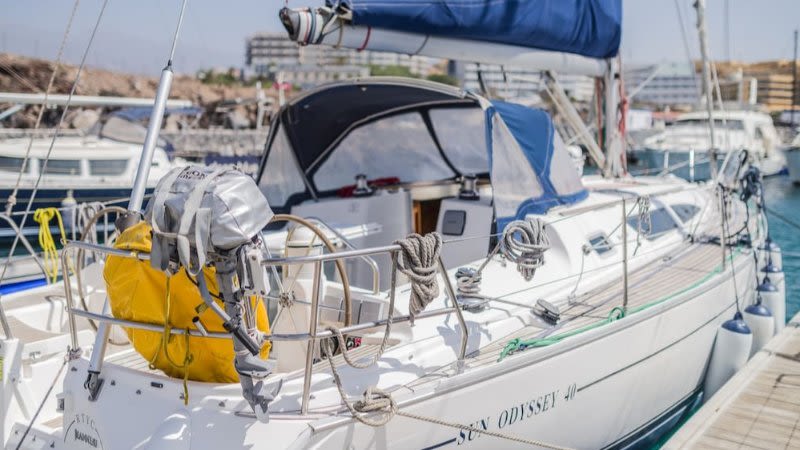 Check the original listing page
This is a unique experience and a different type of accommodation for a one of a kind holiday.
The listing includes just the accommodation on the boat, which is situated in the marina of San Sebastian de la Gomera. The price and the listing do not include taking the boat out for sailing.
The boat has 3 cabins and can accommodate 6 people, so you can bring your whole family and enjoy the stay on the boat together.
7. Rural house with spectacular views - Hermigua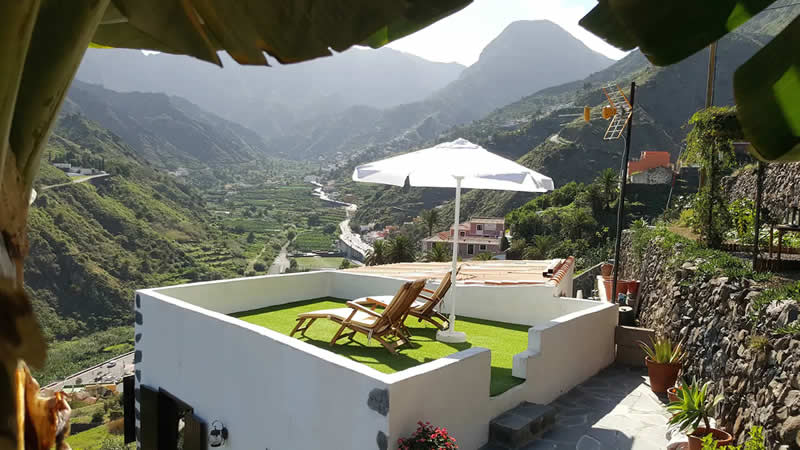 Located in the municipality of Hermigua, this house has stunning views overlooking the green valley, in a very peaceful and quiet location.
The center of Hermigua is within walking distance.
This concludes our list of the best apartments and villas to rent in La Gomera. The island is a beautiful destination, a gem hidden in the shadow of the sister island Tenerife and it's waiting to be discovered and enjoyed.