Canary Islands Day 2018 in Corralejo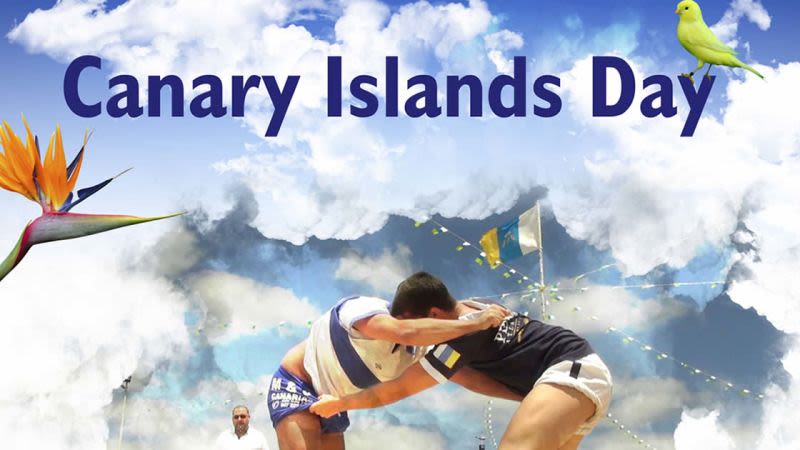 Corralejo and the entire municipality of La Oliva will celebrate the Canary Islands Day with a program that will have, as a main act, the Popular Canary Dance - Baile Canario - which is scheduled to happen in Plaza Patricio Calero in Corralejo, on Saturday, May 26th 2018.
Baile Canario 2018 in Corralejo Fuerteventura - on May 26th 2018 in Plaza Patricio Calero
At 6:00 pm the event will start with performances from the local children's groups and also the youth band Personare de Villaverde.
The dance will feature musical performances by popular bands and music groups starting from 9:00 p.m. with a group invited from Gran Canaria: Grupo Popular Atacayte, in addition to the local "Grupo Popular Tababaire", "Parranda Aires de Mascona", and the Agrupacion Folclorica Tercera Edad Fuerteventura Norte.
This event is organized by The Department of Culture and Celebrations with the aim to commemorate the popular music and traditions of all those who live in the Canary Islands. Throughout the entire month of May there will also be several other events in the cultural centers of the municipality.
The event Baile Canario in Corralejo will also include typical Canarian food served by local restaurants and also other participants from the island of Fuerteventura.
If you want to reserve a table for the event Baile Canario / Popular Canary Dance you should contact the Department of Culture at 928861904 (extension 301), or submit the application directly in the General Register of the City of La Oliva (c / Emilio Castellot, 2) or in the Tenure of City Hall of Corralejo (c / María Santana Figueroa), from 8:00 a.m. to 2:00 p.m until May 21st.