Canary Islands Destinations - Where To Stay For A Great Holiday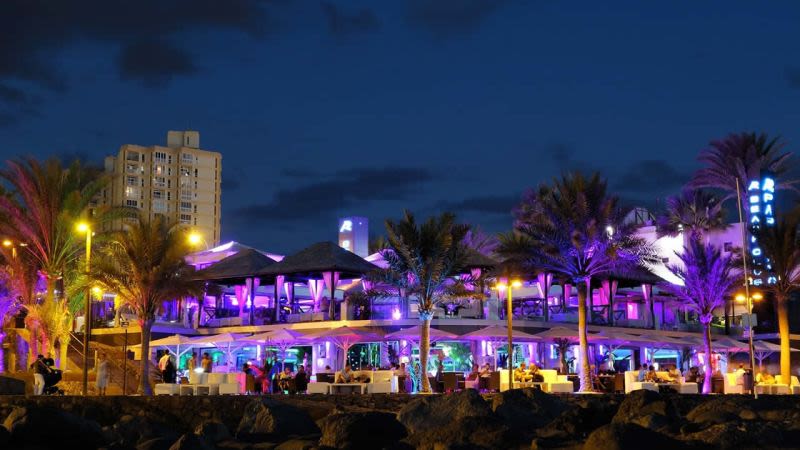 The Canary Islands are a set of islands of volcanic origin that are part of Spain, although they are situated closer to Africa than they are to the European continent. Although they have many things in common, each island has its own charm and specific points of interest, which means that you should research carefully before choosing one as you next holiday destination.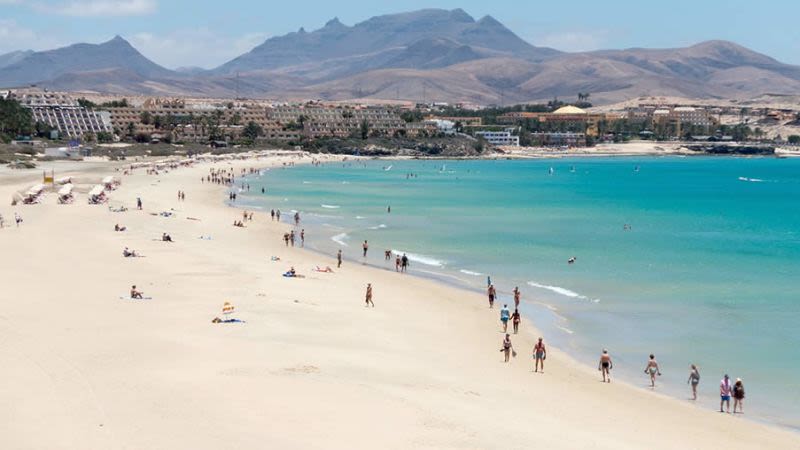 Canary Islands Destinations - Which island to choose for your next holiday?
Many people ask "Which is the best Canary Island to visit?" and expect a straight answer.
But things aren't that simple, because as we previously said, they are very different from one another.
TENERIFE
Tenerife is the largest island and the one with most tourists visiting each year.
In Tenerife you can find it all: great beaches, an amazing volcanic landscape - after all, Teide is the highest peak in all of Spain, enchanted forests in the Anaga Park, charming little villages and some of the most popular resorts in the archipelago when it comes to nightlife.
If it's your first time visiting the Canary Island and you have no idea on which destination to choose, Tenerife might be the right answer for you.
GRAN CANARIA
The second most popular destination in the Canary Islands, Gran Canaria is a great place for a holiday where you want to party all night long, have fun and enjoy late nights in the clubs. The area of Maspalomas is famous for its clubs and it's a popular destination LGTB tourism (many events like Winter Pride Maspalomas, Maspalomas Gay Pride or Dunas Festival take place in this part of the island).
Other parts of the island are more chilled, like Puerto de Mogan, which is actually great for a relaxed couples holiday.
LANZAROTE
Lanzarote is one of the smaller islands, so it's amazing the multitude of beautiful places that you can see here. Without traveling for long distances, you can go on the footpath of the famous Cesar Manrique and visit places la Jameos del Agua, LagOmar or Mirador del Rio.
We love Lanzarote for a holiday during the autumn season, when the resorts are not as filled with tourists like in the summer, and the ocean water is still perfect for swimming. Lanzarote is a great destination for families with young children, as it's easy to navigate and you can find lots of things to do to keep the little ones entertained.
FUERTEVENTURA
Fuerteventura is like a Mecca for windsurfers and one of the most relaxed places where you can go for a holiday. The island is very different from Tenerife or Gran Canaria, more quiet and chilled, without many nightclubs. Fuerteventura is the island to visit if you're looking for a beach holiday, as it is home to some of the best beaches in Europe: Playa la Concha (El Cotillo), Flag Beach (Corralejo Dunes), Sotavento, Cofete and there are so many more that can be added to this list.
LA PALMA
La Palma is the island to go to if you want to see the most breathtaking view of the night sky.
The island is famous as a Starlight Reserve and it's a good choice if you are looking to have an active holiday. Roque de los Muchachos Observatory is one of the island's most popular attractions.
LA GOMERA
Although it is the closest island to Tenerife, La Gomera is very different from it. La Gomera is the perfect destination for those who love hiking and trekking and you have plenty of paths and routes to discover around Garajonay National Park.
EL HIERRO
If you want a holiday in a remote location, then El Hierro is the best Canary Island to go to. Tiny and wild, El Hierro hasn't been touched by mass tourism, so if you want a different kind of holiday, to clear your mind away from it all, this is the place to do that.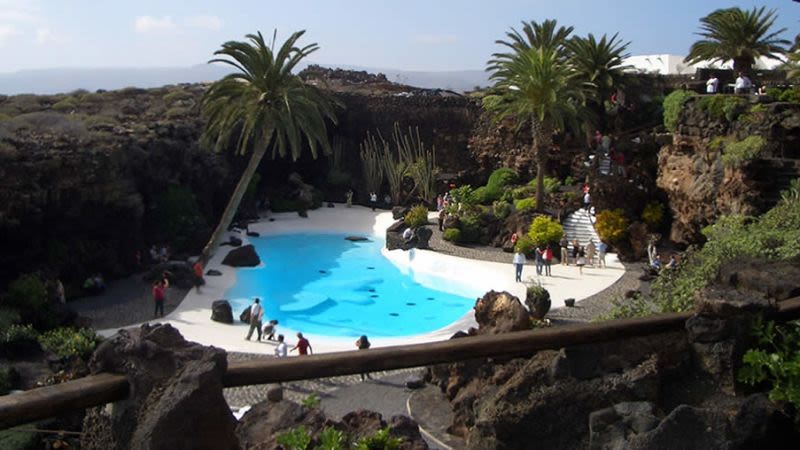 Where to stay in the Canary Islands
If you're still unsure which island to choose for your next holiday, then maybe we can help by giving you some options in regards to resorts and destinations on each of the islands on the archipelago.
Canary Islands Destinations For Nightlife
Tenerife: Playa de Las Americas
Gran Canaria: Maspalomas, Playa del Ingles
Lanzarote: Puerto del Carmen
These are the destinations that we would recommend to anyone looking for a holiday focused on partying and clubbing. Long nights while drinking and dancing in the clubs, lazy mornings and days spent laying in the sun - if this is the sort of holiday that you seek, then look at these resorts and choose the best island for you.
Canary Islands Destinations for a Romantic Couples Holiday
Tenerife: Gran Hotel Bahía del Duque Resort, The Ritz-Carlton, Abama, Royal Hideaway Corales Resort - romantic 5 stars hotels, ideal for a couples' holiday. Puerto del Cruz is also a great destination to choose, because you are away from the noisy and busy South, so it's a great location for a romantic holiday even if you don't go for a fancy hotel. Playa San Juan is also a nice place for couples if you do want to be in the south in a quiet little town.
Gran Canaria: Puerto Mogan
Lanzarote: Playa Blanca
Fuerteventura: Corralejo
The Canary Islands are often chosen as a destination for honeymoons and even weddings, especially by couples coming from European countries. You can go for a luxury hotel that is Adults Only, or you can rent a nice apartment in a quiet town where you can just enjoy being together. The great thing about the Canary Islands is that they provide an option for anyone and any budget, so you can find a beautiful and romantic destination in the Canaries, even if you don't want to break the bank.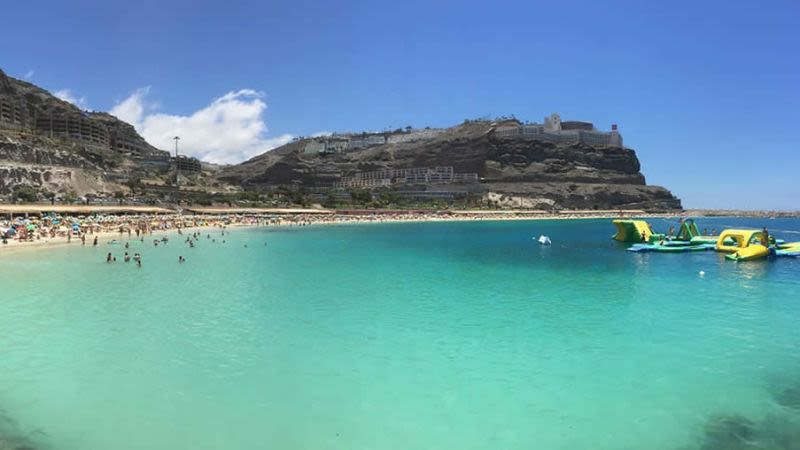 Canary Islands Destinations for a Family Holiday
Tenerife: Los Cristianos
Gran Canaria: Puerto Rico, Playa Amadores
Lanzarote: Costa Teguise, Playa Blanca
Fuerteventura: Caleta de Fuste
The Canaries are a popular choice for families, especially during the summer months and the mid terms periods. These are also the most expensive times to come on holiday, so you should book in advance or wait until the very last minute to see if you can score a deal. Los Cristianos has nice beaches that are kid friendly, Costa Teguise has the only aqua park in Lanzarote and Caleta de Fuste has a beach that is also kid friendly, plus the resort is super close to the airport.
Canary Islands Destination for Surfers
Tenerife: El Medano, Los Realejos, Puerto de la Cruz
Gran Canaria: Maspalomas, Tauro, Arguineguin
Lanzarote: Caleta de Famara
Fuerteventura: Corralejo, El Cotillo, Costa Calma
If you love water sports: surfing, kite surfing, paddleboarding, swimming or anything else, then the Canaries are a great destination. With beautiful weather all year round, you have plenty of options to choose from. Caleta de Famara and El Cotillo are more laid back, hippie places, compared to Corralejo or Puerto de la Cruz. Of course that you can also choose a place like Lajares as your base in Fuerteventura, and then go towards the Corralejo Dunes or El Cotillor for surfing.