Canary Islands Government invests 2.3 million euros in Timanfaya National Park (Lanzarote)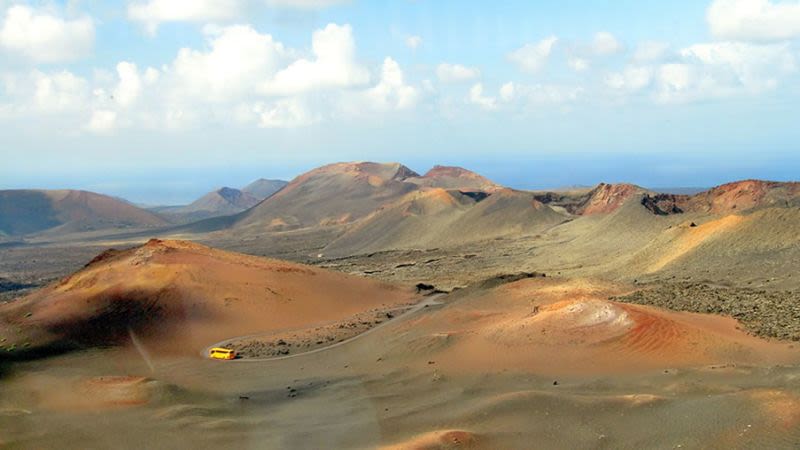 The Minister of Ecological Transition, Fight against Climate Change and Territorial Planning of the Government of the Canary Islands, José Antonio Valbuena, has visited the facilities of the Timanfaya National Park together with its director, Pascual Gil, and the president of the Cabildo of Lanzarote, María Dolores Corujo, with the aim of seeing its current status and reviewing the main actions planned for this year, which will amount to 2,253,919.41 euros.
The main investments have been destined for the surveillance of the park, actions of conservation, cleaning and maintenance and the acquisition of electric vehicles and charging stations.
José Antonio Valbuena indicates that this year the drafting of the new Master Plan for the Use and Management of the National Park will begin.
During the visit, José Antonio Valbuena remarked that "in the Canary Islands we are fortunate to have four of the fifteen national parks in Spain and our responsibility is to provide them with the best possible facilities to facilitate their conservation and maintain their attractiveness for visitors,".
María Dolores Corujo indicated that "the Timanfaya National Park constitutes a clear example of the sustainable use of natural resources. Timanfaya National Park is the most visited facility in the network of Tourist Centers in Lanzarote, thanks to a model of use that permits access to a high level of visitors in a manner that is also compatible with the proper maintenance of the park".
The main items planned for 2021 in the Timanfaya National Park are investments related to better surveillance, conservation, cleaning and maintenance actions. To these are added other important investments, such as the one directed to the acquisition of electric vehicles and the installation of the corresponding recharging points, or the one necessary for the management of the park's archive and documentation. At the same time, the investment plan from the Canary Islands Government in Timanfaya also includes other actions like the installation of a pedestrian walkway in the visitor center.
"Our national parks also offer us great opportunities to expand our knowledge about the rich biodiversity of the Canary Islands and we have to learn how to conserve it," said Valbuena. For this reason, part of the funds will also be directed to conducting scientific studies.