Christmas in Tenerife 2021: Events & Things To Do in December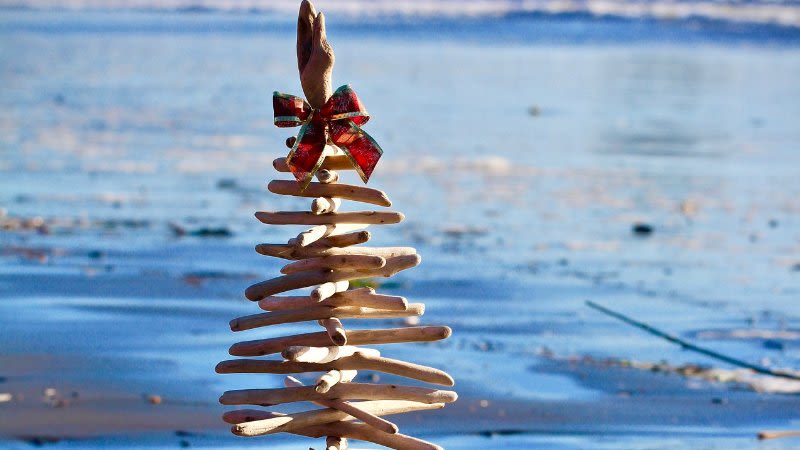 Some people dream of a white Christmas... but not the people who are thinking of spending their holidays in Tenerife. They are dreaming of a warm and sunny Christmas and if you're reading this, you're probably one of them as well.
Weather in Tenerife at Christmas
The Canary Islands are blessed with the warmest weather in Europe during the winter months, so if you're wishing for some winter sun the Canaries are the place to go.
Temperatures in December and January in Tenerife South still rise around the 23 - 25 Celsius during the daytime, and at night it gets a bit chilly, but a cardigan will suffice on most evenings. You can see more photos from Tenerife in December, just so you get a better sense of what you can expect if you decide to spend Christmas and New Year's Eve in Tenerife.
Even with the nice weather we still recommend packing a light coat. On most winter nights you will need one, or at least a cardigan, but for the daytime, you should always pack a bathing suit and flip flops.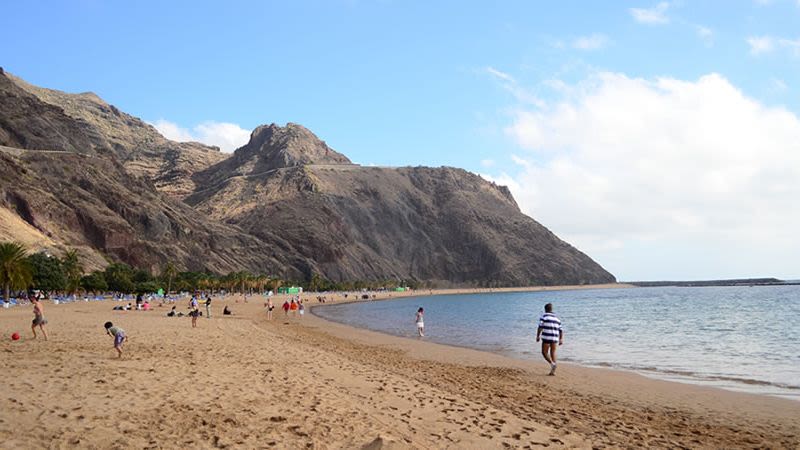 Christmas in Covid times - what to expect
2020 and 2021 have certainly been very different compared to the previous years, so it's highly likely that there will still be restrictions during the upcoming Christmas period as well.
At the moment not all hotels and restaurants in Tenerife have reopened and rules for traveling are constantly changing.
Although things are not the same and there are far fewer tourists compared to previous years, there are still enough bars and restaurants available so that you can have a good time, with plenty of choices.
Traditional Christmas in Tenerife
In Spain, Christmas is a bit different from the UK and other countries in Europe.
Kids will receive their gifts on the 6th of January when there's a national holiday known as The Three Kings or Dia de los Reyes Magos.
READ MORE
So for Spanish people, Christmas is usually a holiday to be spent at home with the family, having a nice dinner together before going to church for the ceremony known as Midnight Mass or La Misa del Gallo.
However, since Tenerife is a tourist destination all year round, most of the restaurants, bars and places will be open on Christmas day just like any other normal day.
Some of the shops will be closed on the 25th of December since this is still a public holiday in all of Spain. So if you need to stock up on something you should do your shopping at a day in advance. In the main tourist areas in the South, you will still find some shops open even on Christmas day, but big hypermarkets like Mercadona will be closed on Christmas day and will reopen on the 26th.
The 26th is not Boxing Day as it's in the UK, instead, the Sale Season in Spain starts on the 7th of January, the day after the children get their gifts from the Three Wise Men, otherwise known as the Three Kings.
Christmas dinner in Tenerife 2021
Most of the restaurants in Tenerife will prepare a special meal for Christmas day, either with a set menu or a buffet.
Some restaurants get fully booked for next year right after the present year's Christmas dinner has ended, since many of the visitors are return customers who come here each year to spend their holidays.
Restaurants will usually publish their Christmas menu on their Facebook page or their website at least a few months in advance, some starting from August or September.
If you have a favorite restaurant in Tenerife where you'd like to go for Christmas dinner then you should ask them in advance or check their social media to see if they've announced anything.
Regarding what's on the menu on Christmas day in Tenerife, it pretty much depends on what you'd like to have. You can choose anything from a traditional roast meal to a Chinese buffet or Spanish cuisine. Some restaurants will serve a traditional Christmas menu and others will keep business as usual and serve what they are usually serving. There's plenty of cuisines to choose from, so if you're spending a Christmas in a sunny destination like Tenerife you might as well try something new.
We will update the list below with recommendations of restaurants that prepare a Christmas menu in Tenerife. Some of the menus you see might be from previous years, so check with the restaurant directly to see what they gave prepared for 2021.
The George Family Sports Bar (Puerto de Santiago)
Calle Las Rosas, Puerto de Santiago
It's never too early to talk about Christmas!!!
Christmas Day Menu 2021 served from 1 pm!
Try the 3 Course Festive Menu at a fantastic price & children under 10 EAT FREE!!
Christmas Day entertainment will be advertised shortly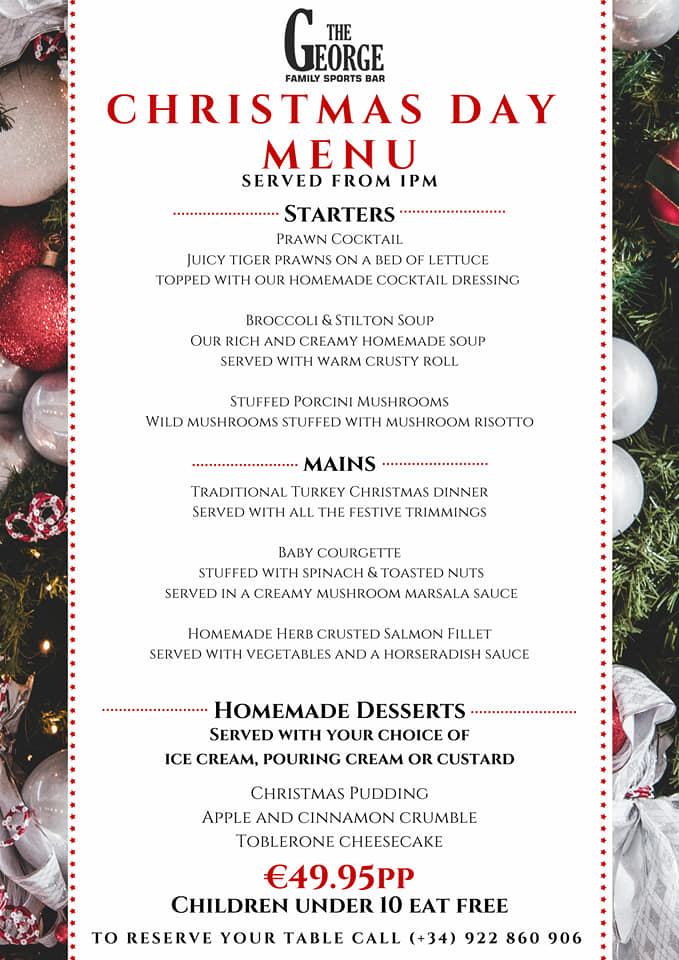 CK's Bistro (Los Gigantes)
Pasaje Jacaranda, 2, 38683 Santiago del Teide
For details and reservations, contact them via their Facebook Page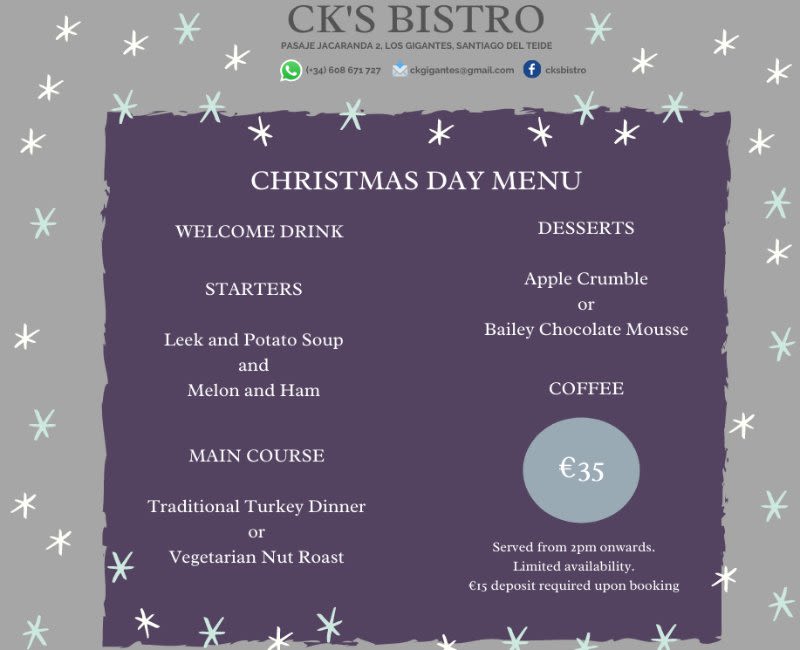 The Original Wigan Pier Tenerife
Calle Ernesto Sarti 38660 Adeje, Spain
For details and reservations, contact them via their Facebook Page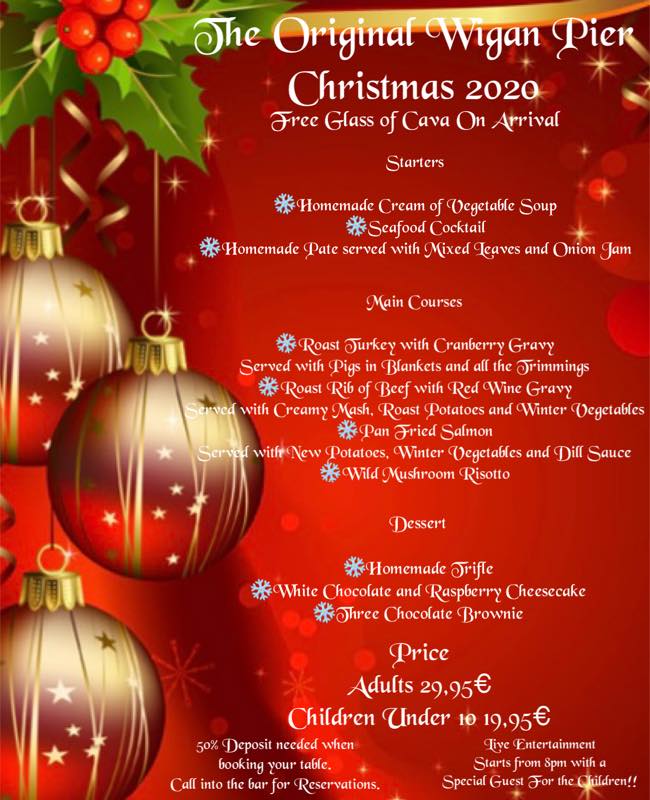 Paddy's Lounge - Los Gigantes
Calle Flor De Pascua no 3, 38683 Los Gigantes
For details and reservations, contact them via their Facebook Page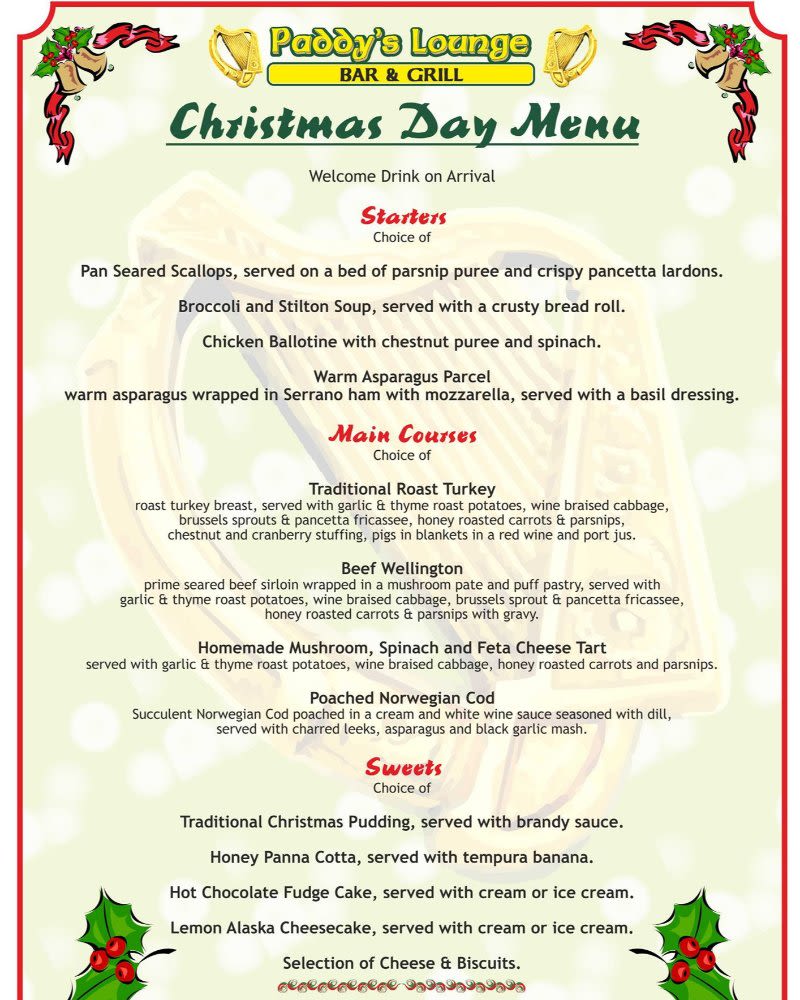 What to do in Tenerife at Christmas
All the municipalities in Tenerife are usually planning various events during the months of December and January, so take a look at the list below, which we will update continuously, as soon as we have more info about what's going on for Christmas 2019 in Tenerife.
Christmas in Puerto de la Cruz
Usually, there are several Christmas events in Puerto de la Cruz dedicated to the entire family, like a Christmas market in Plaza Escultor Angel Acosta with artisanal products, concerts with Christmas music and many other events which you can see in the full schedule published by Ayuntamiento de Puerto de la Cruz (as soon as it becomes available).
Christmas in Adeje
Many of the events organized in the municipality of Adeje are geared towards children, but there will also be concerts and other types of events, which you can see on the website of the City Council. Most of the events take place from December 3rd until January 5th, in Adeje Casco and other places in the municipality.
Christmas in Santa Cruz de Tenerife
Santa Cruz is usually beautifully decorated for Christmas and becomes a vibrant town, with lots of things to do at this time of the year. The authorities usually organize workshops for wrapping gifts, workshops for recycling old items and transforming them into new decorations, as well as activities for children. The Ayuntamiento de Santa Cruz de Tenerife usually publishes a full schedule.
Christmas in La Orotava
The town is beautifully decorated during the holiday season and if it's one thing you shouldn't miss this December, it's the Ruta de Belenes in La Orotava. You can see all the details in the official schedule published by the Ayuntamiento Villa De La Orotava. Usually, there are lots of events throughout December, like workshops for kids, markets and concerts.
Christmas on the beach in Tenerife
If the weather is nice, why not grab something to eat the day before from the supermarkets, a bottle of wine or cava and on Christmas day go to the beach and have a picnic there?
If you're spending Christmas day getting a tan, you might as well take advantage of the sunshine and beautiful weather to get a really unique meal right in front of the ocean. You could always have a Christmas lunch on the beach and then go out for a fancy dinner.