A new ferry line between Tenerife and Madeira, plus the Algarve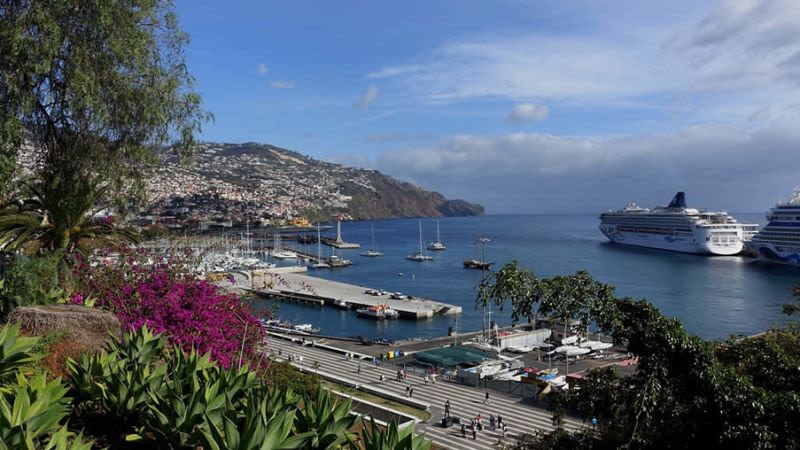 Good news for the visitors and residents of the Canary Islands, as these will be connected with Madeira via a ferry line navigated by the portuguese company Empresa de Navegação Madeirense.
A new direct ferry from the Canary Islands to Madeira (Funchal) and the portuguese peninsula Portimao
The company will start operating a weekly circular route between the two archipelagos (Canary Islands and Madeira) and the Algarve region. The line has raised great expectation in the neighboring archipelago after several years without a sea connection for passengers who want to travel to both the Canary Islands and the Peninsula.
The company has scheduled a total of 12 trips between July and September on a circular route that will start in the port of Santa Cruz de Tenerife and will conclude four days later in Las Palmas de Gran Canaria. After leaving Tenerife on Sundays at 8:00 p.m., the ferry will arrive in Funchal every Monday at 8:15 p.m. The trip to the Peninsula will continue on the same day at 10.30 to reach the Portuguese mainland just 24 hours later, on Tuesdays at 10.30 in the morning.
The line will depart from the port of Portimão just two hours later to start the return journey with a first stop in Funchal on Wednesdays at 12.30. The last section of the route, will begin in Funchal that same day at 6.30 pm, scheduled to arrive in Gran Canaria on Thursdays at 8.00 am.
ENM is a company that was specialized in transport of goods. Now, for operating this route between the Canary Islands and Madeira it has chartered a ship from Naviera Armas, known as Volcán de Tijarafe de Naviera Armas. The ship was built in 2008 in the shipyards of the Sons of J. Barreras and has a capacity to transport 856 passengers, 206 of them in staterooms. It has 154 meters of length and navigates at a maximum speed of 23 knots.
The tickets of the new line have prices from 59.50 euros (131 in double outside cabin) for the one-way journeys in seats between the Canary Islands and Funchal and 85 euros (187.05 in double outside cabin) for connections between Canarias and Portimão. The cars can travel in the hold for 125 euros between the two archipelagos, or 185 on the route between the Canary Islands and the Portuguese Peninsula.
This new ferry line will open new possibilities of travel between the two archipelagos and will be useful especially for residents. But tourists as well could do some island hopping and move from Tenerife to Madeira (or the other way around).