13 Best Things To Do in the Canary Islands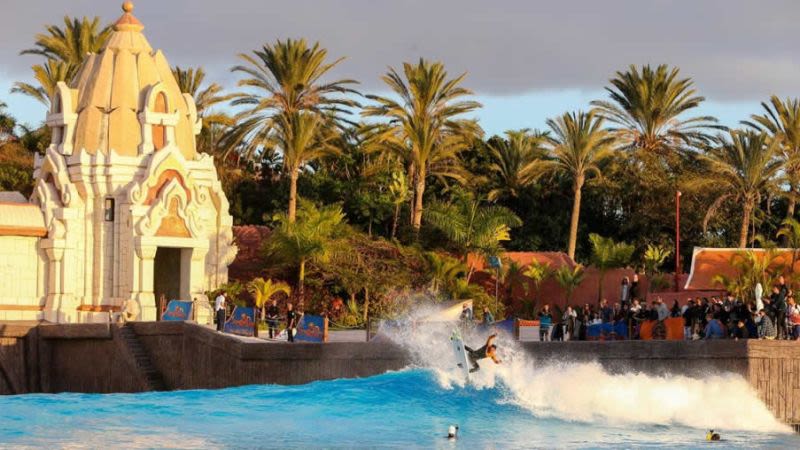 The Canary Islands are one of the most visited destinations in Spain and they are comprised of 7 main islands: Tenerife, Gran Canaria, Fuerteventura, Lanzarote, La Palma, La Gomera and El Hierro.
What To Do in the Canary Islands - Best Points Of Interest
Each island has its charm and it deserves a separate holiday, so if you're not decided where to go, we have made a list of what you can see in the Canary Islands to help you decide.
1. Relax in the sun all year long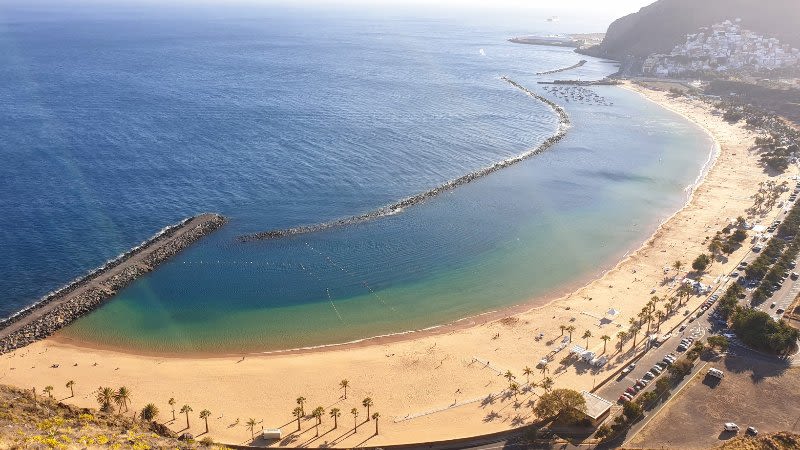 The islands all have amazing beaches, from Cofete in Fuerteventura, to Papagayo beaches in Lanzarote or playa Las Teresitas in Tenerife.
If you want to know more, read all about the best beaches in Tenerife, best beaches in Lanzarote or the ones in Fuerteventura.
2. Siam Park - Tenerife

If you're into water parks, then Siam Park (located in Tenerife) is the only one that matters. It was named as the best waterpark in the world 2 years in a row by Tripadvisor users and in our opinion it is the best water park in Spain. It is definitely worth a visit for the thrilling rides and amazing gardens. During the summer months and school holidays it can get very crowded and the queues are long, so it's better to buy a fast pass. Siam Park is truly a great experience and day out while in Tenerife and you should absolutely go there for an absolute fun day.
3. The dunes of Maspalomas - Gran Canaria
One of the places in the Canary Islands that you should not miss is located in Gran Canaria and it's a magical place with sand dunes that will charm you right away. You spend the day and explore also Maspalomas beach and the area around the lighthouse. Plus, if you are into photography and social media, the dunes are one of the most Instagrammable places in Gran Canaria.
4. Visit Caldera de Taburiente National Park - La Palma
If you're going to La Palma, don't miss a trip to Caldera de Taburiente National Park. Watch the sea of clouds and get fascinated by the amazing view from the top.
5. Garajonay National Park - La Gomera
The park is the symbol of La Gomera, which is the closest island to Tenerife (see more info in our article about the location of the Canary Islands). Walking in these forests is very easy and be prepared for some enchanting spots, almost too picture perfect. Although there are lots of hikes and treks that you can do while in La Gomera, nothing beats Garajonay National Park as the best place to visit in La Gomera.
6. Explore Teide National Park - Tenerife's Symbol

Mount Teide is the symbol of Tenerife and our top recommendation for things to do in Tenerife. Even if you're not hiker and you don't want to go up to the summit, you should still do a day tour through the park to learn more about the island's volcanic history. Mount Teide is one of the most important attractions in the Canary Islands and the highest peak in Spain. The park is also Spain's most visited National Park and it is (still) free to visit, so you shouldn't miss this opportunity.
7. Jameos del Agua - Lanzarote
Jameos del Agua is a unique place in Lanzarote, where you get to see an underground lake with white crabs and an auditorium built inside a volcanic cave. Sounds interesting and intriguing, right?
You can even go to Jameos del Agua in the evening for a special dinner and a concert if you really want to enjoy a unique experience.
8. Corralejo Dunes and Corralejo Grandes Playas - Fuerteventura

Corralejo Dunes are situated in the north of Fuerteventura and they are one of the main attractions on the island. With fine and almost white sand, the dunes are visited by people all over the island and the beach provides a beautiful view towards the small island of Los Lobos. Don't miss out on at least a day of explore the beautiful beaches, especially Flag beach.
9. Take in the amazing views from Masca village - Tenerife
Masca is a small village almost hidden inland in Tenerife. Despite its location, the village is now pretty popular and it does get busy and crowded especially during school holidays. The drive is also a bit challenging, so if you think it's not for you, look for a tour or take the bus, but don't miss the chance to see this place.
10. Relax for a day at Playa de Amadores - Gran Canaria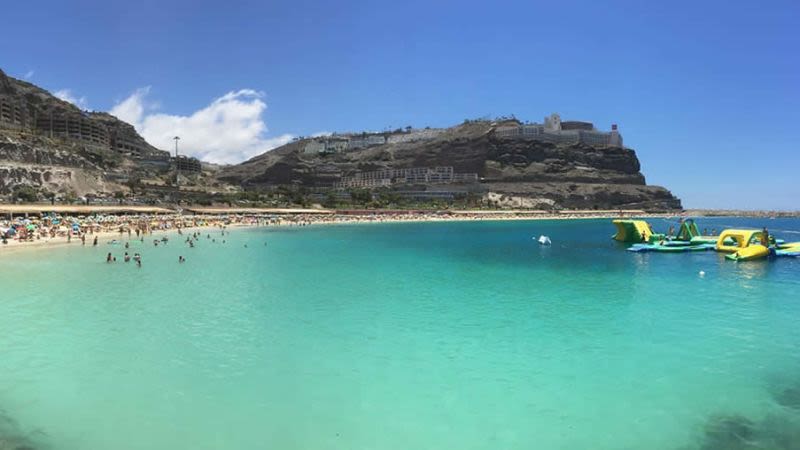 If you're in Gran Canaria for a family holiday, then this is the best beach for you. Or at least this is what we personally think about this place, that it's perfect for families with children. That's why this beach with crystal clear waters is also included on our list of what to do in Gran Canaria for a great holiday.
11. Bus visit inside Timanfaya National Park - Lanzarote
Timanfaya is one of the most important points of interest in the Canary Islands and a visit to Lanzarote would not be complete without taking the bus tour through the volcanic park. The tour last for around 45 - 60 minutes and afterwards you can enjoy a meal in the restaurant located inside the park where they cook the chicken using the heat coming from inside the volcano.
The archipelago is full of fascinating landscapes and views and we will soon add more places to see in the Canary Islands and more things to do. Meanwhile you can browse our list of recommendations for the best beaches in the Canary Islands.
12. Discover the Jandia Peninsula - Fuerteventura
The southern part of Fuerteventura is famous for its amazing beaches, with endless miles of fine sand and views that are to die for.
No matter where you are staying in Fuerteventura, don't miss a trip to Jandia. It's best to hire a car and explore on your own, so this way you will be able to make your own program and spend however much time at each beach. Playa Barca (part of Sotavento beach) is A MUST, but go there when the tide is low in order to see the massive tidal lagoon that forms on the beach.
13. Visit the most remote island in the archipelago: El Hierro
If you are looking for a different kind of holiday, away from the world while still in a safe location, then you must visit El Hierro. This tiny island is connected to Tenerife by a ferry that runs once a day (except Saturdays). There is no way to compare El Hierro to Tenerife, Gran Canaria or the other popular places in the Canary Islands. Visiting El Hierro is probably one of the most unique things to do in the Canary Islands, as the island only receives around 20,000 visitors per year. This means that here you won't find crowded places or busy clubs like on Veronica's Strip. So if you want to recharge your batteries while exploring a small and volcanic island in the middle of the Atlantic Ocean, look no further than El Hierro.