Guachinches in Tenerife: Try the local food and wine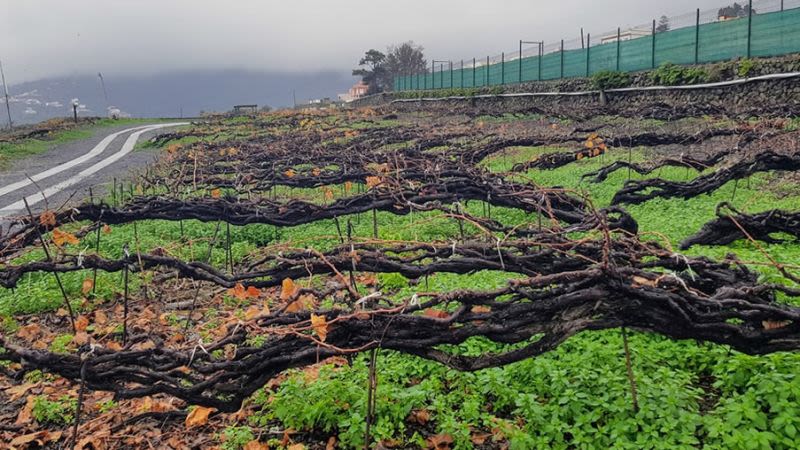 If you're tired of the same restaurants in the tourist areas and you want to try something different while in Tenerife, we would highly recommend you go for a meal and a drink at a guachinche.
But first of all...
What is a Guachinche?
You may have heard the name, but you may not know exactly what it means.
A guachinche is a typical establishment in the Canary Islands (predominantly in Tenerife) which serves local wine (produced by the establishment) which is served along with traditional dishes from the island.
Unlike other establisments that are classified as R - Restaurants or BC - Bar Cafeteria, Guachinches as classified as V - Vino de cosecha propria (homegrown wine).
These types of establishments have appeared from the need of the local wine producers to sell their wine directly to customers, without intermediaries. That is why they were allowed to also serve food to accompany the wine, but the number of dishes is very limited and the ingredients must be either grown by the owner of the guachinche or sourced locally, in order to support the local economy.
Each guachinche is allowed to be opened for a maximum of 4 months each year, or even less than that if they run out of their house wine.
One thing you must know if you plan to go to a guachinche is that these establishments are usually modest (at best) and you should not expect a fancy decor or a very professional service. It would also be best if you spoke a bit of Spanish, otherwise it might be harder to understand what they have available to eat, as these places usually don't have a printed menu.
Another tip would be to bring cash with you, as some of these places can not accept credit cards.
Where to find a guachinche in Tenerife
As the whole idea of these establishments revolves around locally produced wine, you will find most guachinches in the big wine regions of Tenerife, especially in the North of the island, around Tacoronte, El Sauzal, Tegueste, La Orotava, Los Realejos, La Matanza de Acentejo, La Victoria de Acentejo and Santa Ursula.
We have found a guachinche also in Guia de Isora, called Guachinche Abreu, which is probably the only one in the south of the island.
There is an app called Guanchapp that you can install on your smartphone and it should tell you the nearest guachinches to your location, but in January 2018 when we tried to use it on an Android phone (Samsunsg S8+) the app simply wouldn't work and couldn't find anything on the spot.
What you can eat at a guachinche
As we've said, guachinches don't usually serve a big list of dishes, as they are limited to using local produce and also to serving local dishes. You will usually find goat meat, goat cheese, different types of stews, carne fiesta, rabbit with canarian sauce (conejo en salmorejo) or escaldon.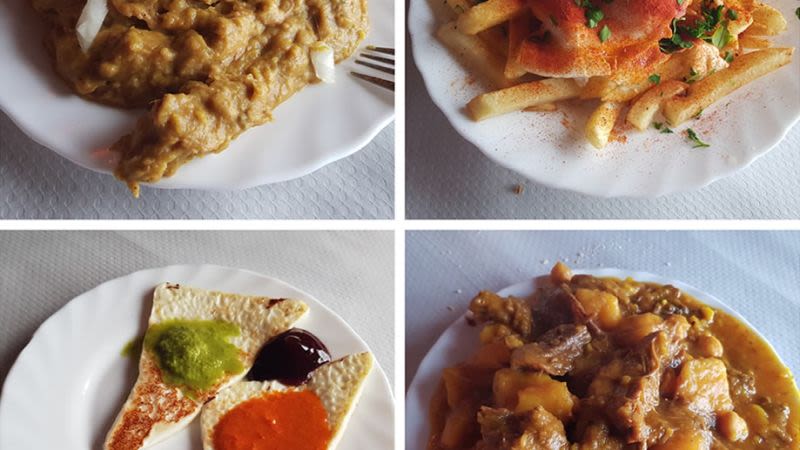 Our recommendation: Guachinche La Casona in La Orotava
What we've tried: escaldon, fried goat's cheese with sauces, a stew with potatoes, chickpeas and beef, plus a dish of potatoes, chorizo and fried eggs. All these dishes, plus water and a beer came up to 16 euros (prices from January 2018).
If you think something's missing from our list - THE WINE maybe - you are correct. As we weren't able to have alcohol on that day due to medical reasons, so even the beer was alcohol-free.
Therefore we can't say how the house wine is, but we can attest to the quality of the food, as everything was delicious and enough for 2 people to split.