A Bakery In Tenerife Ranked In Top 3 Spain By Repsol Guide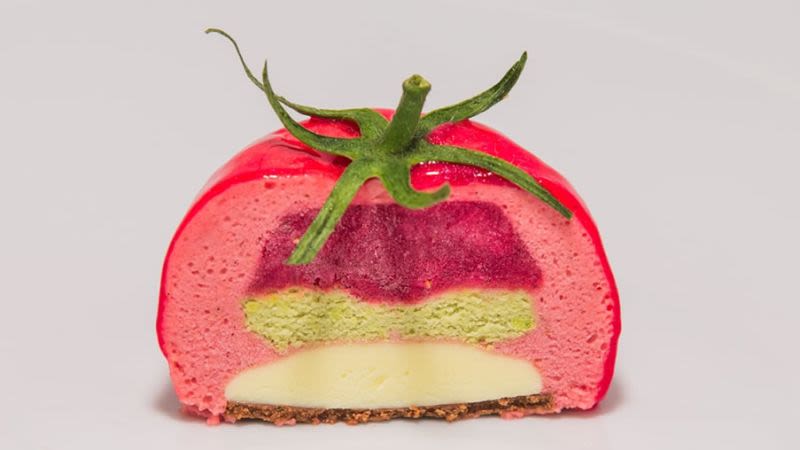 The Repsol Guide has recently published the Top 3 Bakeries in Spain according to their standards, and among them was a bakery in Guia de Isora, Tenerife.
100% Pan y Pastelería is run by Alexis Garcia, who is the creative mind behind all the phenomenal cakes served in his shop. He was trained in the art of french pastry making and has worked alongside big names in the industry, like Frederic Bau, Gianluca Fusto and Rolando Morandin.
Alexis Garcia admits that he wants his cakes to reflect as best as possible the spirit of the Canary Islands and so he uses local ingredients and inspiration while designing his products.
100% Pan y Pasteleria by Alexis Garcia - a Tenerife bakery and pastry shop ranked among Top 3 in Spain

The bakery 100% Pan y Pastelería is situated in Playa de San Juan, a small town resort in the municipality of Guia de Isora. The business is family operated and they deliver cakes and pastry to some of the largest luxury hotels and restaurants on the island, like Las Aguas Restaurant from Hotel Bahia del Duque in Costa Adeje, Haydee Restaurant in La Orotava and also Restaurant El Rincon de Juan Carlos in Los Gigantes.
The Repsol Guide is in Spain the equivalent of the Michelin Guide and so it's a great honor to be featured among the best restaurants and bakeries in the country.
The Top 3 Bakeries of the moment in Spain also included a place in Palma de Mallorca called Belen Parra and a cake shop in Redovan (Alicante) called Crujiente.
If you are in Tenerife you should definitely head out to Playa San Juan to try the sweets and cakes prepared by Alexis Garcia, which can be declared the best in Tenerife and in all the Canary Islands, since it's ranked in Top 3 in all of Spain.
Personal recommendation of 100% Pan y Pasteleria
In 2019 we went to the shop and we tried the ice cream. We don't care much for cakes in general, so this is why we opted for the ice cream, which we can totally recommend.
We even came back a second time to Playa San Juan just to have the ice cream again, although we weren't staying in town and we had to do a detour especially for this.
Address: C/ La Graciosa 4 Playa San Juan, 38687 Guia de Isora
Schedule:
Monday - Closed
Tuesday to Saturday - 7:30 AM - 3:30 PM
Sunday: 7:30 AM - 2:00 PM