La Caleta, quiet resort in Tenerife - Things To Do & Travel Guide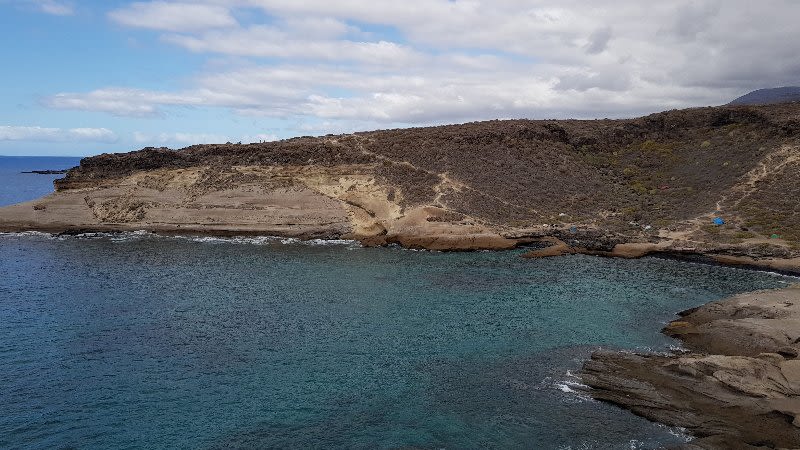 La Caleta is a small urbanization in the south of Tenerife, very close to Costa Adeje, where you can find a tranquil spot to spend your holiday in the Canary Islands. People who come to La Caleta are looking for a quiet and relaxing getaway, which would not be possible in the bigger resorts.
La Caleta is located in the municipality of Adeje, on the southern coast of Tenerife, between Playa Paraiso and Costa Adeje.
How to get to La Caleta, Tenerife
Public transport
You can get to La Caleta using the bus line no. 467 (it goes between Los Cristianos and La Caleta de Adeje). It also has stops in El Camisón (T), Costa Adeje, Fañabé Plaza, El Duque, Bahia del Duque, so you can easily explore several beaches in the area using the public transport in Tenerife (Guaguas - this is how the local buses are called).
Car
You can rent a car and drive here yourself on the TF-1. This is a convenient way to explore the island and we have a list of suggestions for the best scenic drives in Tenerife if you want to venture out on your own (which we highly recommend you do).
What to do in La Caleta, Tenerife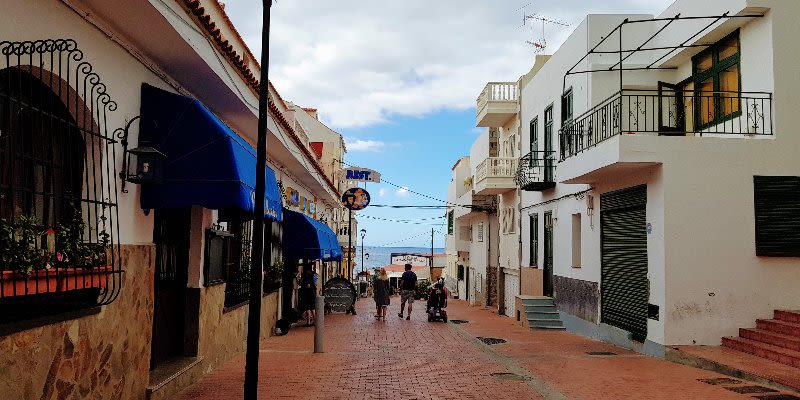 La Caleta is a small place, where you can easily go from one place to another on foot.
It still has a residential feel, although many large hotels have been developed in the area in recent years.
One of the more recent additions to the hotel scene in La Caleta is Royal Hideaway Corales Beach - Adults Only, a 5 Start hotel by Barceló Hotel Group.
Where to stay in La Caleta
There are many luxury hotels in La Caleta, ideal for those looking for a premium holiday experience in Tenerife while trying to escape the noise and crowds in Costa Adeje or Los Cristianos.
We think that la La Caleta is also a good place to stay if you want to plan a romantic trip to Tenerife with your loved one.
Hotels in La Caleta
Hovima Jardín Caleta - 3-star hotel
Sheraton La Caleta Resort & Spa - 5-star hotel
H10 Costa Adeje Palace - 4-star hotel
Royal Hideaway Corales Beach - Adults Only - 5-star hotel
Hotel Suite Villa María - 5-star hotel
Beaches in La Caleta
Playa de la Enramada
This is a very nice beach, with a beach bar where people come for the live music in the evenings.
It is a clean beach, with black volcanic sand and it's not very crowded.
Playa La Caleta
This beach has become more popular in recent years, due to the addition of the sun loungers and the beach bar, which makes it convenient now to have a drink while lounging in the sun.
It is still a peaceful place to spend the day in Tenerife south and offers brilliant views of the ocean.
A list of the best beaches in Tenerife (in our opinion)
Playa El Varadero
This is a really small and pebbly beach, very quiet even compared to the other beaches in La Caleta, which in turn are tranquil compared to the beaches in other resorts in the area.