13 Images That Show Why La Palma Is Called Isla Bonita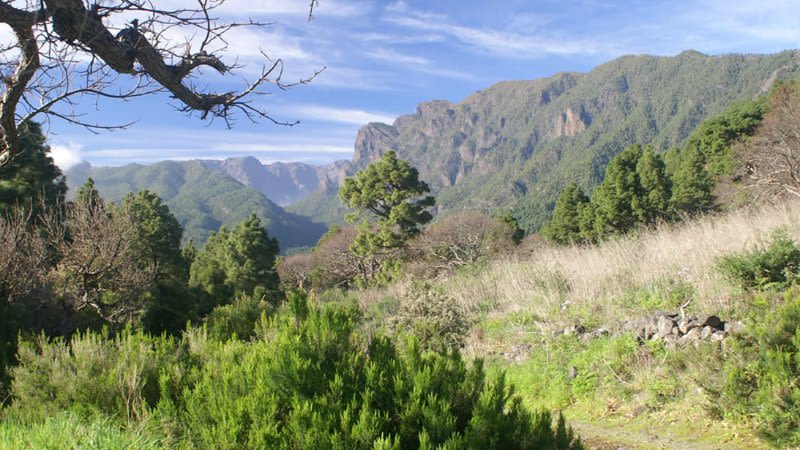 Where is La Palma?
La Palma is part of the Canary Islands and although they are situated very close to the coast of Africa, the islands are politically part of Spain.
The island of La Palma is really small, with an area of 706 km2, which makes it the 5th largest island of all 7 in the archipelago.
You can get to Palma either by ferry from the bigger islands of Tenerife and Gran Canaria, or you can fly here directly from some countries in Europe.
Airline companies like Iberia offer direct flights from many Spanish cities on the continent. Also, Binter Canarias is a company that offers flights between islands, so you could also fly here if you are already visiting some other island in the archipelago.
La Palma is the most north-westerly island of the Canary Island and it has been declared the first Starlight Reserve in the world. The island is a paradise for nature lovers and there are lots of things to do in La Palma that involve walking or hiking, so this is a great destination for an active holiday in the Canary Islands.
SEE ALSO
The island is also a great place for astronomical observations, due to the high mountains and the island's location. There is an observatory built on the Roque de Los Muchachos and during the day, if you climb to the top of the volcano, you can usually admire a sea of clouds covering the island.
Caldera de Taburiente National Park
The area was declared a National Park since 1954 and it is located in the center of La Palma.
Tha landscape is dominated by an almost circular ravine with a diameter of around 8 km. Many people believe this a volcanic crater, given the nature of the island, but in fact it is not.
For a one day walk in the Caldera de Taburiente National park, we recommend to follow the marked trails and do a complete tour around the edge of the park. If you have more than one day, there are many beautiful hikes, where you can see waterfalls and crystal clear waters. You could climb to the peak of Roque de Los Muchachos or you could even choose to even camp inside the park, if you get a permit first.
If you want to visit the Observatory on Roque de Los Muchachos then visit this page from where you can book a visit for private persons. It costs 9 euros per person and you should read all the conditions before booking (children under the age of 12 are not allowed).
La Palma – Isla Bonita
La Palma is one of the best places in the world for Stargazing and if will be an experience you will always remember.
The island isn't one of those exotic destinations with turquoise waters and white sand. If this is what you're looking for, then check out Fuerteventura.
La Palma is a green oasis, a place to be discovered and explored by foot. If you wish to have a peaceful but active holiday, La Palma is a great place to come.