Best Things To Do In Playa San Juan, Tenerife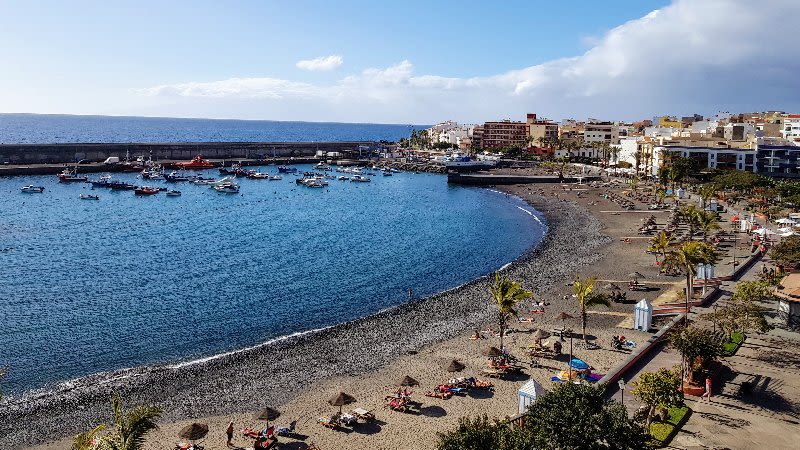 Playa San Juan is a small fishing village in the municipality of Guia de Isora, situated somewhere in between Costa Adeje and Los Gigantes. In the past, the entire village used to live from fishing and the tuna factory, but in the past years the place has developed and tourism is now an important part of the economy.
Its origin goes back to the first salting factory owned by Juan Cumella and Juan Blanich. Playa San Juan is the last port on the south route of the island and used to be known as port no 7. With time, it has become, together with coastal trade activity, an important place for the packaging of merchandise entering or leaving Puerto de Guia or San Juan de Guia.
Nowadays Playa San Juan is undergoing major modernization works, starting with the upgrade works in the main square and the demolition of the old church. The restoration works have started in January 2017 and once they are finished the place will have a new look, ready to meet the expectations of tourists.
The beach in Playa San Juan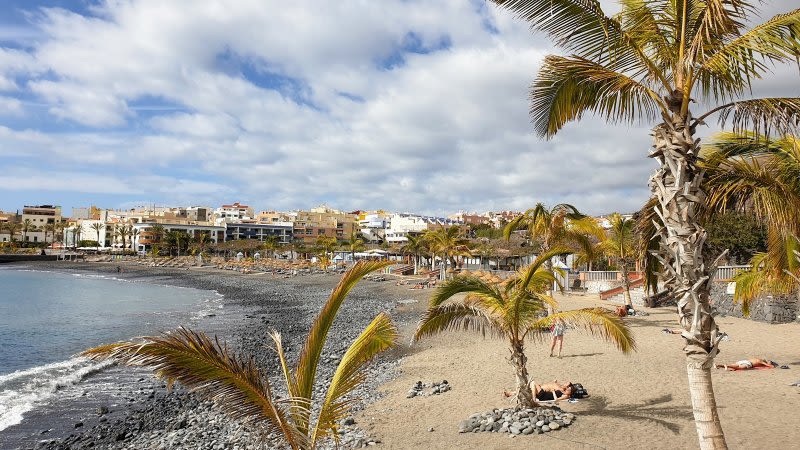 The town beach in Playa San Juan is protected by the harbor and has all the amenities you need, from sun loungers and umbrellas, to showers and ramps for wheelchair access. The water is calm and good for swimming, a favorite place for families with small children. The sand here is dark-colored and the entrance in the water is a bit rocky.
You will find many Spanish families at this beach, as it is very popular among residents. The crowd here is different from Playa de las Americas as there are no big hotels, mostly private apartments available to rent.
Parking and public transport
You can use bus lines 473 and 477 to get to the village.
If you have a rental car and you are coming to San Juan just for the day, you should try the public parking near the beach.
Where to stay - Apartments in Playa San Juan
Since there are no hotels in Playa San Juan, you will have to opt for a self-catering holiday in one of the private apartments available for rent. You can even try Airbnb, as there are many apartments in Tenerife listed on their website.
This location is ideal for a quiet holiday in Tenerife and the prices are also lower compared to the large tourists' resorts. You will hear no noisy clubs here, just the sound of the ocean.
GET YOUR €41 AIRBNB COUPON CODE NOW!
Things to do in Playa San Juan
The place is small, but it has a lot of charm and character and it is a good choice for a quiet holiday in Tenerife. You will be spending your days among many locals, so you will get a taste of the real-life in Tenerife.
Playground for kids
Near the harbor, you will find a playground for children to run around and play.
The promenade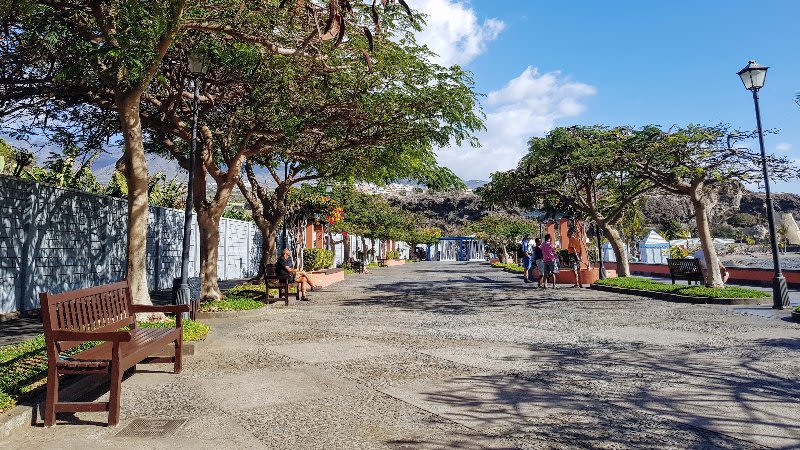 You will find a nice promenade, that goes along the coastline and allows for long walks with beautiful views of the harbor and the boats. The beach is a great place to sit and enjoy the sunset before you head out to one of the local restaurants for dinner.
Playa San Juan Market
Every Wednesday from 8 AM till 1 PM
The market in Playa San Juan has vendors who sell local fruits and vegetables, as well as items of clothing and other types of souvenirs and objects.
You can use Titsa bus lines 473 and 477 to get to the market in Playa San Juan.
The market has 2 sections: one with food stalls, where people from the area come with local fruits and vegetables and another section with jewelry, hand made objects, souvenirs and even fake products like watches and bags. The Mercadillo de Playa San Juan is small compared to the one in Los Cristianos, but less crowded and with more charm.
Restaurants in Playa San Juan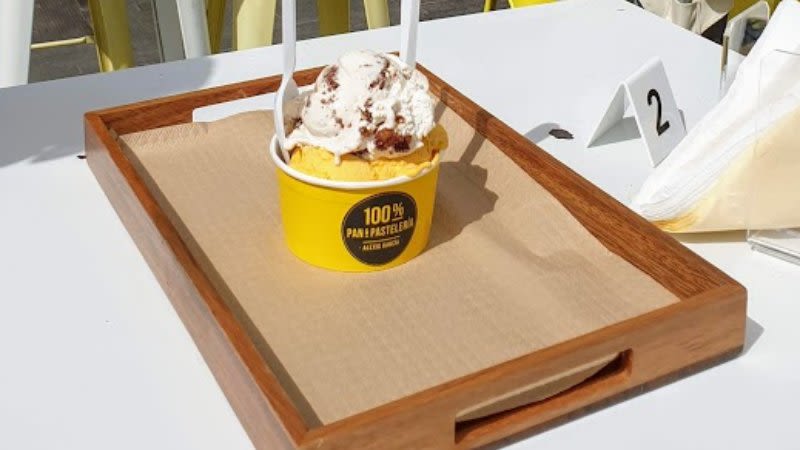 You will find many typical Spanish restaurants, with tapas and fresh fish on the menu. Also, in Playa San Juan you can enjoy the best cakes and sweets in all of Tenerife, at the bakery 100% Pan y Pasteleria. This place was ranked in Top 3 bakeries in Spain by the Repsol Guide.
A day at Playa de Abama
You can spend a day at the beautiful and secluded Abama beach, situated on the grounds of the Ritz Hotel. The access is free since it is a public beach, but you have to arrive early in order to find a parking space. A taxi is also an option if you don't have a rental car. You will also find a world-class golf course at Abama hotel, very popular among golf players around the world.
Day trip to Alcala
Alcala is a local town situated only 3 km away from Playa San Juan.
You can get there either by driving (if you rent a car) or by bus (lines no. 473/ 477/ 493). We managed to walk from Alcala to Playa San Juan on the coastal path, but we can't really recommend it since it's not a paved path and it can be a bit risky on some portions (and you would need a pair of reliable closed shoes, not flip-flops and sandals).
A trip to Guia de Isora
In the nearby town of Guia de Isora you will also find some nice restaurants, with food typical to the Canary Islands, if you want to sample more of the local cuisine.
Fiestas in Playa San Juan
The most important fiesta and social event in Playa San Juan happens in August and it is dedicated to Virgen del Carmen. The whole village participates in the ceremonies and of course, there is dancing and music involved.
Compared to the big resorts there aren't as many things to do in Playa San Juan, but its location gives you a good start point to explore the island and discover a different side of Tenerife.