Traditional Carnival in Teguise, Lanzarote 2018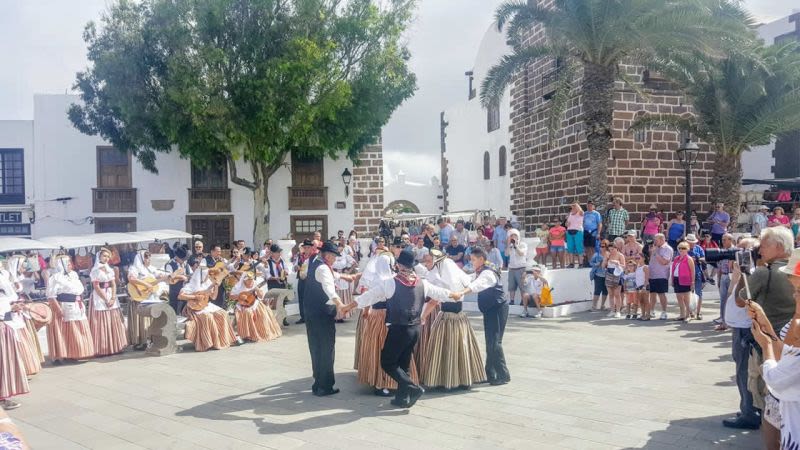 For the third time in a row, the town of Teguise will organize a Traditional Carnival, which is meant to preserve and promote the customs of the traditional carnivals which took place in the Canary Islands.
Traditional Carnival in Teguise, Lanzarote 2018 - Carnaval Tradicitonal de Teguise
Date: Friday, March 2, 2018, at 8:00 p.m.
Location: Plaza de Los Leones, Teguise
Time: 20.00 h
Duration: 180 minutes
Recommended for: all public
Entrace to the event is free of charge.
Organized by: Department of Culture of the City Council of Teguise and Area de Cultura of ​​the Cabildo of Lanzarote
Since 2016, the Department of Culture and Festivals of Teguise has started organizing an event in honor of the Traditional Carnival. At that time the ceremony took place in Plaza de la Constitucion.
In its two editions, this initiative has been a success with the public and the interest is rising with each edition. The event is intended to pay tribute to the traditional carnival of the Canary Islands, with some of its most representative manifestations of our land. La Villa de Teguise, the homeland of one of the most important expressions of this festival, acts as the host of the exhibition.
In its 2018 edition, on the occasion of the 600th anniversary of Teguise, the experience of the event is supposed to be enriched with the presence of groups like Antruejo de Llamas de La Ribera (León), Los Caretos de Podence (Portugal) or the Vejigantes de Puerto Rico.
This year's meeting will be complemented by school workshops, gastronomy exhibitions and masks and traditional costumes specific to the carnival.
If you're interested in more events in the Teguise municipality, read more about the carnivals in Lanzarote and also about Teguise Market, which takes place every Sunday and is the largest market in Lanzarote.