The Vaccination Bus 'Vacuguagua' will be in Adeje this Friday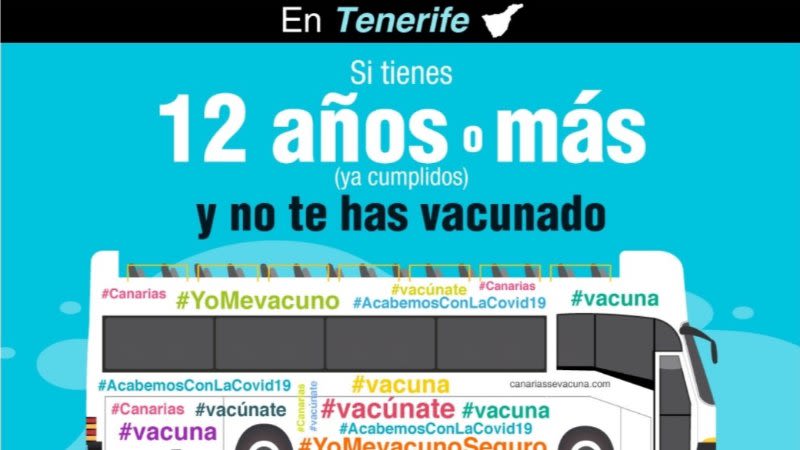 Adeje City Council has announced that the mobile vaccination unit will be in Adeje this Friday. The bus will be in the public parking area in front of the Armeñime primary school.
The Adeje councillor for health, Amada Trujillo Bencomo, has detailed the times of the arrival of the mobile vaccination bus this Friday in Adeje. The 'Vacuguagua' will be stationed in the public car park in front of the Armeñime primary school.
Any resident who hasn't yet been vaccinated, is over 12, and wishes to be, can go along to the bus (wearing a mask and respecting social distances). Anyone under 16 years of age will have to be accompanied by a parent or legal guardian.
The bus will be operational from 10am.
According to councillor Trujillo Bencomo, who is also a qualified paediatrician, "it is important that as many people as possible are vaccinated. The advances we have made against this pandemic have included the vaccination programme, as well as the use of masks, social distancing, etc."
Vaccination bus Schedule
Monday August 30. Puertito de Güímar.
Tuesday August 31. El Médano. Granadilla.
Wednesday September 1. Valle de San Lorenzo. Arona.
Thursday September 2. El Fraile. Arona.
Friday September 3. Armeñime. Adeje.
Saturday September 4. Arona.
Sunday September 5. Playa San Juan. Guía de Isora.