Where are the Canary Islands located? Are they part of Europe or Africa?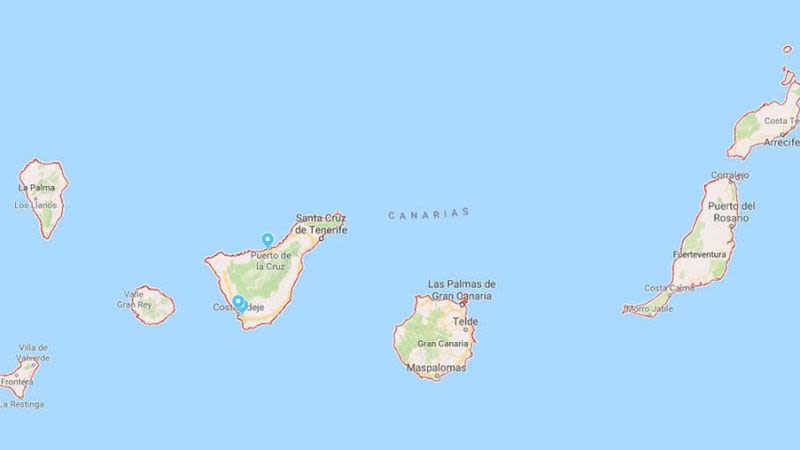 If it's your first time planning a trip to one of the islands you might find yourself wondering... where the Canary Islands on a world map in relation to continental Spain?
Where are the Canary Islands?
The Canary Islands are located North-West of Africa and they are surrounded by the Atlantic Ocean. The Canary Islands are situated right in front of Morocco's coast and in relation to Spain they are located south-west of the continental territory.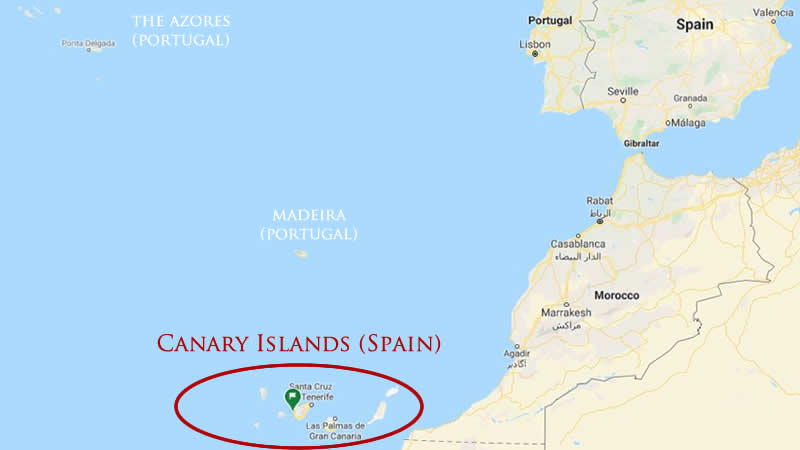 If you were to drive from the UK to the Canary Islands you would have to cross a distance of around 2600 miles (~ 4200 km) and take the ferry from Huelva (mainland Spain) to Tenerife for example. This would mean almost 3 days on the road if you were to travel by car and ferry. Thank goodness for air travel!
What country do the Canary Islands belong to?
The Canary Islands are part of Spain, and for this reason, they are part of the special territories of the European Union. This means that citizens of countries members of the EU can enter the Canary Islands freely, using their national ID (no passport needed).
Are the Canary Islands part of Europe or Africa?
Although politically they are part of Spain, the Canary Islands are closer to Africa than they are to Europe and so geographically they are part of the African continent.
Fuerteventura is the closest island to Africa, situated at only a 100 km distance from the coast of Morocco. The closest point is actually Faro de la Entallada (Entallada Lighthouse), which provides amazing views and we recommend you go up there if you're visiting Fuerteventura.
Lanzarote is the northernmost Canary Island and the closest to Spain and the European continent.
Due to their position, the Canary Islands are considered a bridge between three continents: Africa, America and Europe. The geographical location of the Canary Islands made them an important stop for navigators between Africa, Europe and the American, which is why in the past many states have fought to get the islands in their possession.
See also: How many Canary Islands are there?
Nowadays, due to the position of the Canary Islands and the pertinence to Spain, the islands are mostly visited by tourists from mainland Europe, especially from the UK, Ireland, Germany, Italy, France and the Nordic states as well.