Fiesta del Charco 2020 in La Aldea de San Nicolas - SUSPENDED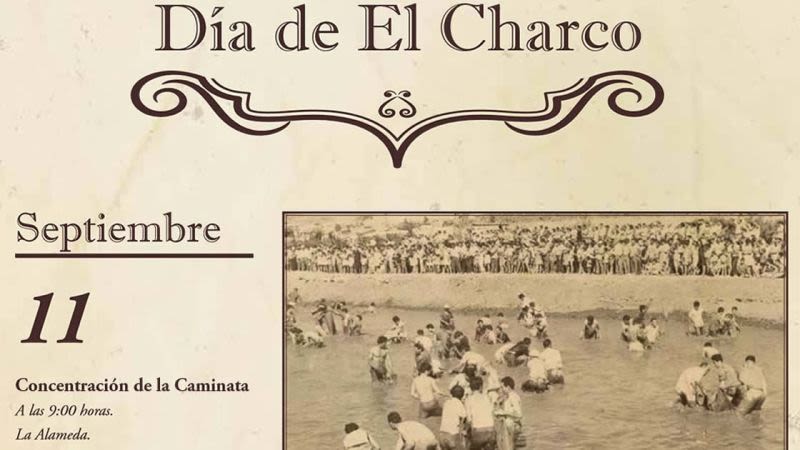 Fiesta de Charco is celebrated each year on 11 September, in La Aldea de San Nicolas and it's part of the celebrations dedicated to the patron Saint of this municipality in Gran Canaria.
UPDATE
The 2020 Fiesta del Charco in La Aldea de San Nicolas is SUSPENDED
All the events of the fiesta are suspended, except the religious ones like the celebration of the Eucharist and the Septenary. The procession on September 10 in honor of the patron Saint Nicholas of Tolentino, is also suspended.
Fiesta del Charco in La Aldea de San Nicolas: 11 September 2020
La Fiesta del Charco is the most unique and well-known ritual around the festivities for San Nicolas, and it's an important part of the cultural heritage and the identity of the local people.
What is happening at Fiesta del Charco?
This event derives from an aboriginal fishing technique that is known as "embarbascada". This festival is unique in its origin and constitutes one of the most important festive events celebrated in the Canary Islands.
The participants gather around the pond behind the white line and wait for the 5 PM signal to be given. A small rocket is lit and when people hear the sound of the explosion everyone runs towards the pond and goes in. Thousands of people participate each year in the Pesca de La Rica Lisa "EL Charco". Due to the multitude of people, the fish in the pond are crowded and they even start jumping out of the water and all the participants try to catch the fish. It is forbidden to use fishnets and you are only allowed yo use the baskets that are provided in the event, as this is the entire essence of the celebration.
Bit of advice if you plan to participate in Fiesta del Charco: wear clothes that you don't mind getting dirty and muddy.
The event then continues with music and dancing all night long and it's a great way to experience a typical fiesta along with the locals.
The days preceding the Fiesta del Charco are equally important for the La Aldea:
September 9th is the day of the Bajada de La Rama
September 10th is the actual Day of San Nicolas, when locals go the church for mass. Both days also end in big fiestas with music and dancing.