Jungle Park Tenerife - Our impressions, tickets and how to get there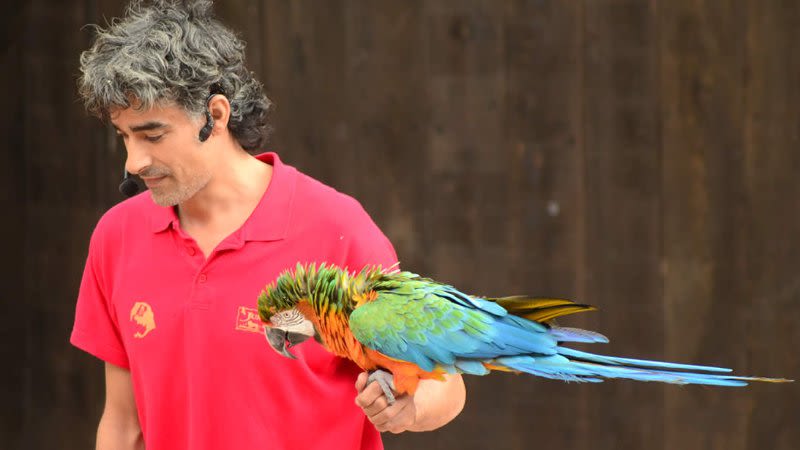 Las Aguilas Jungle Park is one of the 2 major zoological parks in Tenerife and it is situated in the south of the island, in the Arona municipality. The name Las Aguilas translated to The Eagles, since the park has a brilliant outdoor show with birds of prey.
We visited the in December and it was very easy to reach the park from Los Cristianos.
How to get to Jungle Park
Address: Urbanización Las Águilas del Teide s/n 38640 ARONA-TENERIFE SUR
Coordinates: 28º 04′ 83″ N 16º 41′ 67″ W
By car you can arrive very quickly from Los Cristianos or Playa de las Americas, and there is a large car park available for visitors.
There is also a free shuttle bus from Las Americas and Los Cristianos to Jungle Park and you can find the schedule on their website.
Tickets - Jungle Park prices
Prices for Non Residents.
Adult 26.00 €
Child (Between 5 and 10 years old) 18 €
Toddler (Between 3 and 4 years old) 11 €
If you are a resident check the park's website for special discounts.
Attractions and shows: Birds of Prey Show, Exotic Birds Show and Sea Lions Show
The park has many species of animals, including big cats, birds or prey, lemurs, primates and penguins.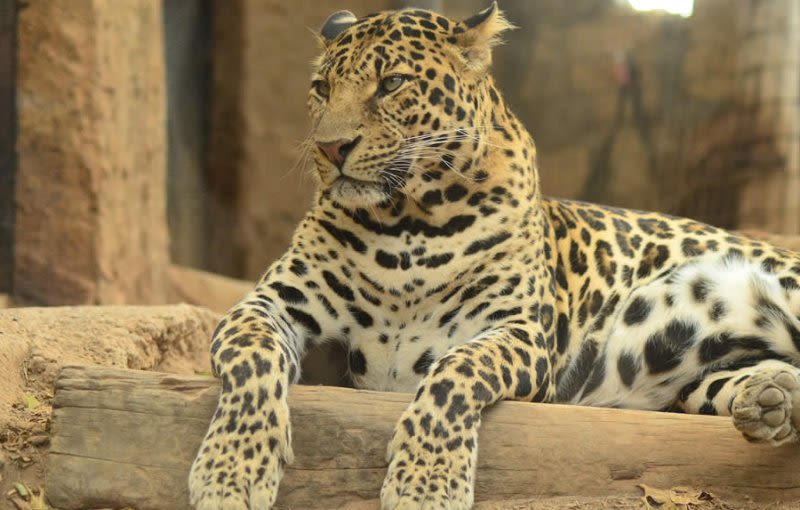 There are 3 shows available at the park and you should try to include all of them in your visit.
The parrot show is held in an outside location, unlike other similar shows you can see in other parks in the Canary Islands.
The show is interactive and the kids will get a chance to feed some of the birds.
We liked the exotic birds show from Jungle Park because everything happens outside and the keepers seem to be extremely invested in everything they do. Or at least this is how it was when we visited, which was a few years ago.
Loro Parque and Oasis Park (Fuerteventura) also have similar parrot shows, but these happen indoors.
The bird of prey show is also outside and here again, we have to remark the people involved. It seemed to us that this is more than a job, that there was a genuine relation between man and bird.
We were really impressed by both shows and you shouldn't miss them either if you decide to visit.
You will see many birds of prey inside the park aside from the ones in the show, which is not something you see in most Zoos in Europe.
There is a covered restaurant close to the exotic birds show, so you can have lunch and also enjoy the show if you prefer. The food was good and cheap, but not many choices. We paid 7 or 8 Euros for half grilled chicken with french fries.
The latest show added by the park is the Sea Lions Show, in a beautiful auditorium that fits the park's theme.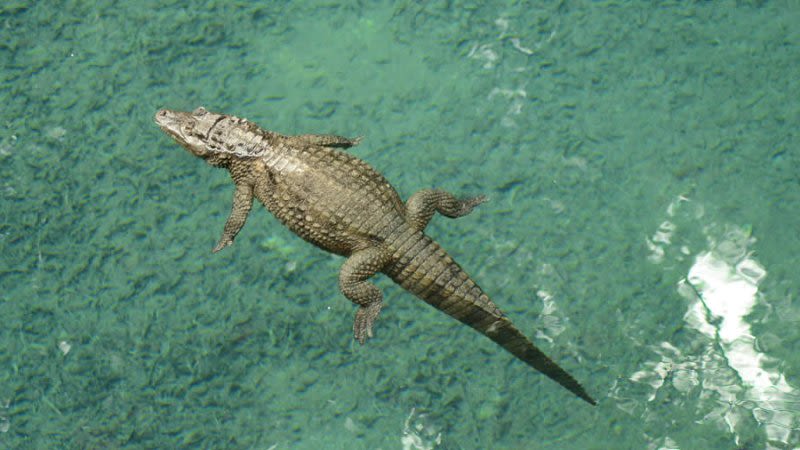 What else to see at Jungle Park
When we visited we had the chance to see a white tiger, one of the few left in the world, but now their website says they have 2 white lions from South Africa.
We also enjoyed the penguin area. They were very friendly and playful when we visited and it was a pleasure to watch.
Aside from the animals and the shows you can also enjoy the walk through the park, which has a lot of vegetation and flowers specific to the Canary Islands.
On their website, it says that Jungle Park Tenerife is the only authentic jungle with wild vegetation in Europe.
They have more than 300 animals from around 100 different species from all over the World including felines, primates, reptiles and various species of birds.
The walk itself can become a fun adventure if you choose to walk on all the suspended bridges available in the park. Some of them can be avoided if you prefer, but they part of the experience. For safety reasons, one useful tip would be to wear comfortable, closed shoes, not flip flops.
Bob track
There is also a bob track that crosses through the park, but you have to pay a separate fee to use it. We got to it pretty late, about 30 minutes before closing time, so we didn't get to try it, but it seemed pretty awesome.