Tacoronte Carnival 2021: Dates & Schedule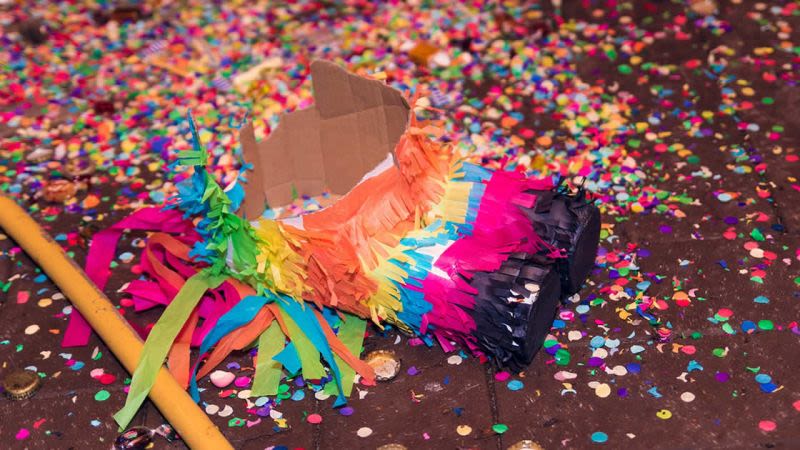 If you want to experience a carnival in Tenerife North, then we recommend that you go to Tacoronte, an authentic place, which organizes a big event each year.
Tacoronte Carnival - Piñata CHICA Tacoronte 2021 - to be announced
The carnaval in Tacoronte is known as Piñata CHICA Tacoronte, an event which is very much focused on the little ones, so it's a great idea to bring the kids with you.
Schedule of events 2019 edition
Thursday, 14 March 2019
at 18:00 h at Auditorio Capitol
Carnival contest for the elderly
Friday, 15 March 2019
at 21:00 at Plaza de la Estacion
Election of the Queen of the carnival in Tacoronte
Saturday, 16 March 2019
at 10:00 at Plaza de la Estacion
Costume competition for pets
-
12:00 at Plaza de la Estacion
Carnival parade for children
-
21:00 at Plaza de la Estacion
Miss Mosto
-
23:00 at Plaza de la Estacion
Big traditional fiesta with music and dancing
Sunday, 17 March 2019
11:00 at Plaza de Cristo
Antique car show
-
16:00 - Leaves from El Cantillo and goes towards Auditorio Capitol
Big carnival parade in Tacoronte
Monday, 18 March 2019
21:00 - Leaves from Plaza de La Estacion
Entierro de la Sardina - Burial of the Sardine
The night will end with a big party, where you can enjoy authentic Tacoronte wine.
See also: