Tenerife itinerary: How many days you need to visit Tenerife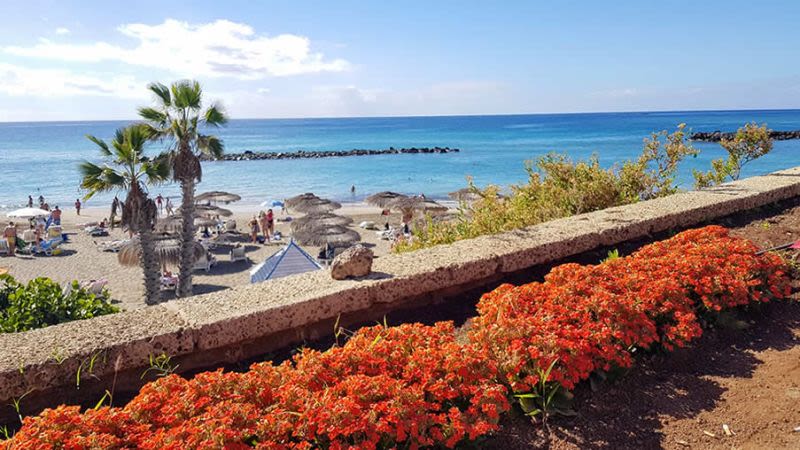 If you are planning your first holiday to Tenerife you may be asking yourself how much time do you need in order to see the island and discover some of the best sights.
Tenerife is the largest of the Canary Islands, plus you have to account for the enormous Mount Teide located right in the center of the island, which means that in many parts the roads are not flat, instead, they are full of turns and twists, which is what gives the island its charm and natural beauty. But this also means that moving around takes time, so you need to account for that in your planning, as well as for the traffic jams that sometimes form on the TF-1 and TF-5 highways.
The perfect Tenerife itinerary
Our ideal holiday in Tenerife is a mix of sightseeing, hiking and sunbathing, since the island has something great to offer for all types of travelers. From charming villages to the highest peak in all of Spain, Tenerife is a complex destination, which is worth exploring if you like the adventure of discovering new places when on holiday.
3 days itinerary in Tenerife (a long weekend in Tenerife)
Although it is possible to visit Tenerife in only 3 days, we would not recommend such a trip if this is your first time coming to the island.
There are so many beautiful places to see, that you will be rushed and you won't have enough time to also enjoy the beaches and the sun.
But if you only have 3 days in Tenerife, this is what we recommend you do:
Day 1
Reserve this day for lounging in the hotel by the pool or on the beach
Depending on when you arrive, you might have an entire day, so if you are staying somewhere in Tenerife South you may want to try the closest beach. We really like Los Cristianos, so we would recommend a walk here as well, maybe go over in the evening for dinner or some cocktails after dinner.
Take your time to relax on the first day, enjoy the sun and the ocean, so you will have your batteries charged for a day of sightseeing.
Day 2
Road trip through Teide National Park, then visit San Cristobal de La Laguna
If there's one thing you shouldn't miss while in Tenerife, it's a visit to Teide National Park to see the highest peak in Spain and the volcano that is the symbol of Tenerife.
There are many miradors (viewpoints) where you can stop and admire the landscape if you are traveling on your own rental car.
See our guide for driving in Tenerife and top scenic routes
You can also take the cable car up to 3555m, from where you have several hikes that you can do, including the hike up to the peak of Mount Teide (for this you will need a permit).
Discover the most visited National Park in Spain
Hike on top of the highest peak in Spain
If you're coming from the south when visiting Teide National Park, then you have 2 options to leave: either go towards La Orotava or towards San Cristobal de La Laguna.
Although we love La Orotava and we would recommend a visit there as well, in this case, we recommend taking the route to San Cristobal de La Laguna, the old capital of Tenerife.
Day 3
Drive to Masca, then visit Garachico - the most charming village in Tenerife
Although the drive to Masca can be scary for many drivers, we've done it several times in various rental cars and we've loved it every time.
There are lots of hairpin turns on the way, so if you are not a confident driver you can take an organized excursion and just enjoy the views, without being bothered to drive and to find a parking place when you arrive (which can prove to be a difficult task).
After Masca head over to Garachico and if you're visiting in summer, make sure to go to the rock pools where you can enjoy swimming in the most famous natural swimming pools in Tenerife.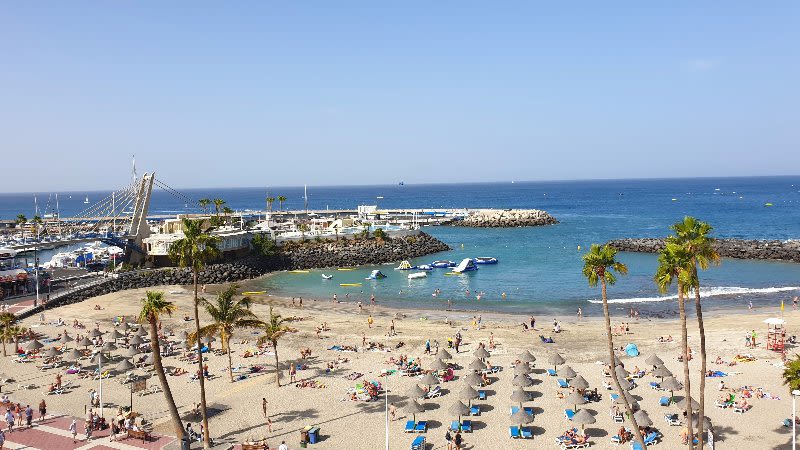 One week in Tenerife - 7 days itinerary to visit the largest Canary Island
7 days is the minimum number of days we would recommend to book when traveling to Tenerife with the intention of visiting the island.
We will continue our suggestions for itineraries from where we left off above when you only had 3 days on the island.
Day 4
A full day at Siam Park, the best water park in Spain
Siam Park is one of the top attractions in Tenerife and if you have a week here, we would advise spending a day here to relax after a few days of sightseeing.
It is great for children, as well as for adults, so everyone will find something to do there.
We love Siam Park and we go there every time we visit the island, even if only for the lazy river and the wave pool, which makes for a very relaxing day, if you are not one for more thrilling rides.
Day 5
A day in Puerto de la Cruz
Puerto de la Cruz is the largest town and resort on the north coast in Tenerife and it's worth visiting for a day.
In Puerto de la Cruz you will also find Loro Parque, but visiting this park will take up an entire day if you decide to go.
In Puerto de la Cruz you can go to the famous Playa Jardin, a lovely black sand beach, or to Lagos Martianez, a pool complex with saltwater, designed by Cesar Manrique.
Then visit the old streets, the walk on the promenade and go to the Botanical Garden, which is the only one in Tenerife (unless you also count the Palmetum in Santa Cruz).
Days 6 & 7
Relax on the beach and enjoy the Tenerife sun
Any trip to Tenerife would not be complete if you would not take the time to enjoy the beach, the ocean, and the sun.
We would recommend exploring more than one beach if you are staying in Tenerife South, since it is easy to travel between them, either by bus or you can even walk.
Playa del Duque is lovely (pictured at the start if the article), Playa Puerto Colon is great for families with kids but the one we love the most in the south is by far Playa Las Vistas in Los Cristianos.
So how many days do you need to discover Tenerife properly?
We've spent several months in Tenerife over the course of the years and we still feel like we have many more places to discover.
With so many activities at your choice, you can't be bored in Tenerife even if you are an active person (just like we are) and you don't really care for the beach.
With at least 10 days or 2 weeks, you can relax more and also visit the island at a more relaxed pace, which is how the Canaries should be discovered.
So if you have the time and the possibility, go for at least 7 or 10 days in Tenerife, which will give you the opportunity to combine sightseeing with sunbathing. And if you love it and you wish for more...then it means you've got the Tenerife bug (just like us) and you will need to come back for more.