Best Things To Do In Tenerife When It Rains or It's Cloudy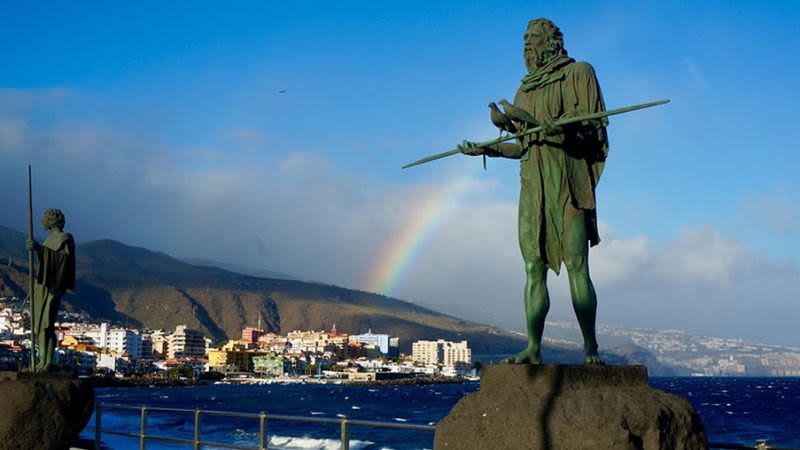 Tenerife has great weather all year round - its climate is one of the main reasons why the island so popular and loved by tourists all over Europe.
But ever so often, even Tenerife gets a few rainy days, especially during the winter months. So what to do if the weather is not on your side and you can't spend your time at the beach?
It's true that the south of Tenerife gets far less rainy days compared to the north, so Adeje, Los Cristianos and Playa de las Americas are your best bet for a sunny holiday even during the winter months. Here's a few photos of Tenerife in December. Seems sunny and bright, right?
Understand the weather in Tenerife
The main thing you have to know about Tenerife is that it has many micro climates, which means that the weather is never the same all over the island.
Is it raining in Costa Adeje?
It may be a perfect beach day in Puerto de la Cruz.
Cloudy in El Medano?
The sun may be shining bright inside Teide National Park.
That's the weather in Tenerife. It is defined by microclimates.
It differs from region to region and if the sun is what you're after, you can hire a car and go explore the island in search of better weather. Chances are, you won't have to drive too until you will find a ray of sun somewhere on the island.
So tip no. 1 for what to do when it's raining in Tenerife is... just go to another part of Tenerife. The weather is rarely the same all over the island.

The south of Tenerife has the most sunshine days all year round, as well as Teide National Park, which makes Tenerife a great choice for a winter holiday - read our article about the hottest Canary Island during winter if you're wondering where to go for a warm Christmas holiday in Europe.
Things to do in Tenerife on a rainy day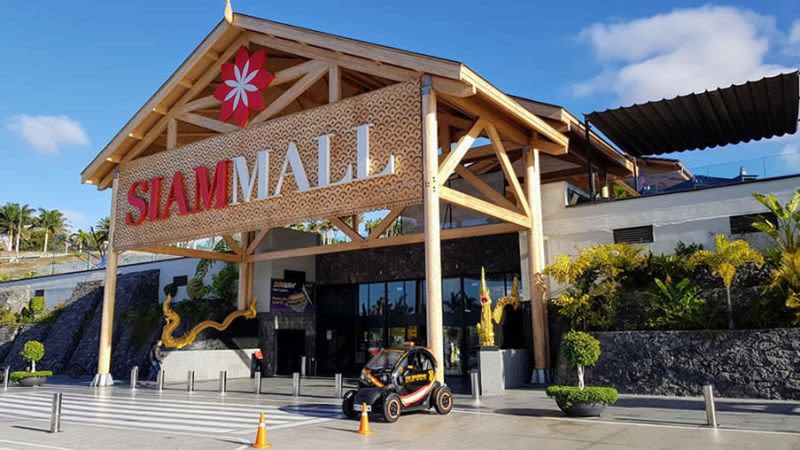 Indoor shopping
Nowadays there are plenty of good places to go shopping in Tenerife, compared to a few years ago.
If it's raining in Tenerife and you're in the south you have a few good options, but there are plenty of shopping opportunities in the north as well:
Centro comercial Plaza del Duque - Costa Adeje
Siam Mall - Costa Adeje -

this is our favourite Mall in Tenerife

Centro Comercial San Eugenio - Costa Adeje
Centro Comercial Gran Sur - Costa Adeje
Centro Comercial Safari - Playa de las Americas
Centro Comercial La Villa - Puerto de la Cruz
Centro Comercial Meridiano - Santa Cruz de Tenerife. Inside CC Meridiano you will also find the only Primark store in Tenerife.
Go bowling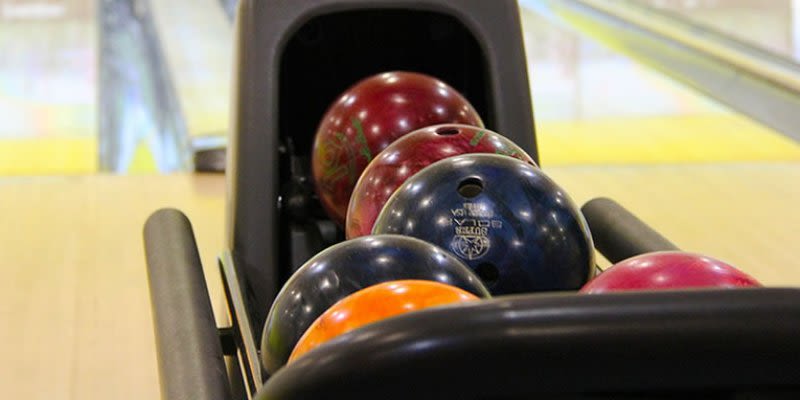 Megabowl in Costa Adeje is your best bet for a fun and family-friendly day of bowling in Tenerife. They have great bowling lanes and also offer snacks and cocktails, so you don't have to leave for another place in case you get hungry.
Submarine Safari Tenerife
If it's already raining outside, why not go underwater and explore the bottom of the ocean?
You can take a submarine ride in Tenerife from Marina San Miguel, which promises an underwater experience of a lifetime.
This is the only real submarine in Tenerife and the company has been functioning on the island for over 10 years, taking tourists closer to the underwater life of the Atlantic Ocean. Since you'll be underwater anyway, it actually doesn't matter if it's raining outside so it's the perfect activity for a day when you can't be on the beach.
Escape rooms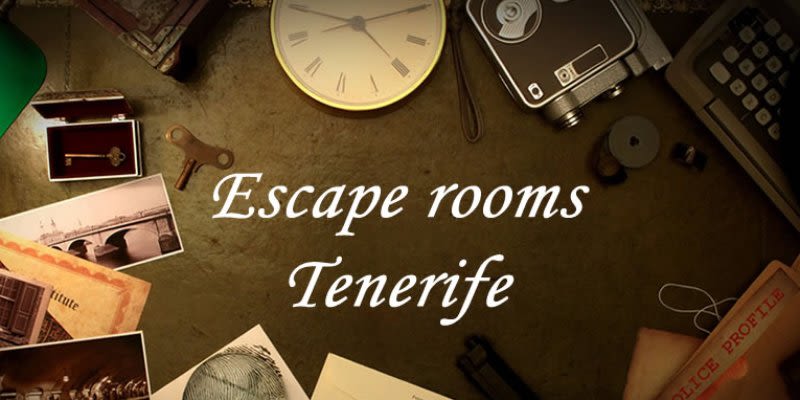 The new trend in Tenerife revolves around escape rooms and you will find a few in the area of Costa Adeje and Playa de las Americas. Challenge your family and see if you make it out of the room in 60 minutes! You'll see if you can work together as a team and time will fly faster while you're inside. Plus, when you come out you may be faced with a pleasant surprise and see that the rain has stopped.
Go to the cinema
Most cinemas in Tenerife will offer movies in Spanish, so if you're looking for a movie in English you have 2 options: Gran Sur Cinema (inside Gran Sur Shopping Center in Costa Adeje) and also TEA in the capital of Santa Cruz de Tenerife. In these 2 places you will find some movies in English as well as movies in Spanish.
SPA Day in Tenerife
A rainy day in Tenerife can be just the excuse you need to spend the entire day at a SPA, getting beauty treatments and massages. Not only you won't know how's the weather outside, but you'll come out glowing and relaxed.
Another option would be Aqua Club Termal in Costa Adeje, a place with relaxation pools, Turkish baths and many more, plus a nudist night (happening 2 times a month) for anyone interested. If you're looking for just a few hours of relaxing, then you can choose their offer for 2 hours of SPA for 2 people at the price of only 30 Euros.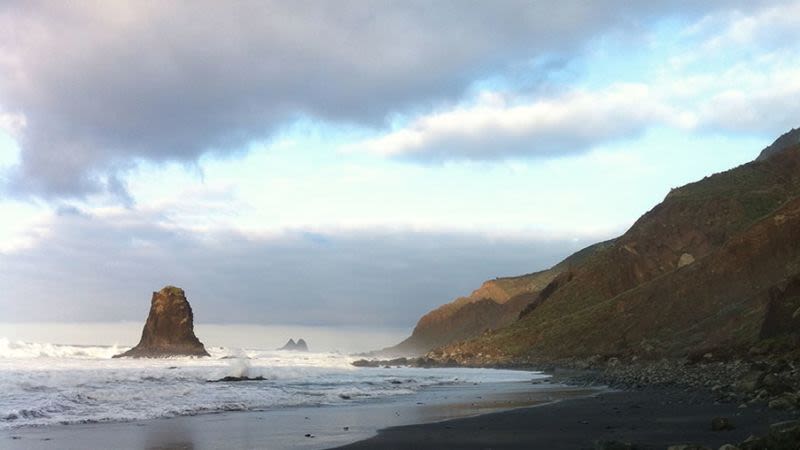 A museum tour in Santa Cruz de Tenerife and La Laguna
The Museum of Cosmos and Science in La Laguna is great if you are traveling with children and you're looking for things to do indoor in Tenerife. Part of the museum is designed as a theme park where you can explore and understand better how things actually work. The museum also has planetarium sessions and temporary exhibitions, so you'll spend at least a few couple of hours in this interactive museum, learning about meteorological events and also the observatories in the Canary Islands.
The Museum of Nature and Man in Santa Cruz de Tenerife is another great choice for a cultural experience in Tenerife and for those enjoying a rather dark experience...in this museum you can see actual mummies of the first resident in Tenerife.
The Museum of History and Anthropology of Tenerife is located in San Cristobal de La Laguna and is also known as Casa Lecaro.
As you can see, in the North of Tenerife you can explore more of the cultural side of the island and learn more about the Canary Islands, their history and how they came to be.
Cueva del Viento
Our last suggestion for a rainy day in Tenerife is probably the most unique and adventurous on this list.
Cueva del Viento translates to Cave of the Wind and it's actually a lava tube that you can visit, located in the area of Icod de los Vinos. Cueva del Viento is the 5 longest cave of its kind in the world and it measures 18 km in total.
You can visit the cave with a guided tour and it's really something different, but come prepared with a jacket and good shoes (no flip flops). Tickets must be purchased online in advance and tours are held in English, Spanish, German and French.
Things to do in Tenerife when it's cloudy
The list above is great for all situations when you don't want to be outside much, including the times when it's cloudy and gloomy.
But if cloudy weather doesn't scare you so easily, you can go out and explore, maybe do one of the scenic drives in Tenerife like the road to Masca. Hiking could be another good option on an overcast day, just be informed in regards to chances of rain, since you wouldn't want to be alone on a dirt road when it starts pouring rain.
On a cloudy day, you can also visit one of the theme parks in Tenerife like Loro Park, Monkey Park of Jungle Park, since it will give you the chance to walk around all day without having to hide from the scorching sun.
Take a long walk along the coast
On cloudy days, we always opt for a long walk along the coast, with pit stops along the way to sample various cocktails and ice-creams.
Our favorite walk is the one from Los Gigantes to Playa San Juan, but not the whole walk at once, just fractions of it each day. But there's the possibility of walking on coast all the way from Los Gigantes to Playa San Juan, although the last section from Alcala to Playa San Juan is a bit more difficult since the road is totally unpaved and rocky.
Keep calm and the rain will be over soon
That's our final piece of advice when it comes to rainy days in Tenerife.
This island is truly blessed with favorable weather (almost) all year round, so don't be too upset if you do get a few showers here in there. Take it as an impulse to move around and explore more areas of the island, or just chill, relax, and enjoy a cocktail and a barraquito and just watch the world go by.